The year-over-year rise in commodity prices into May has been the highest in 40-years (shown below since 1976 courtesy of Bloomberg–click for a close-up).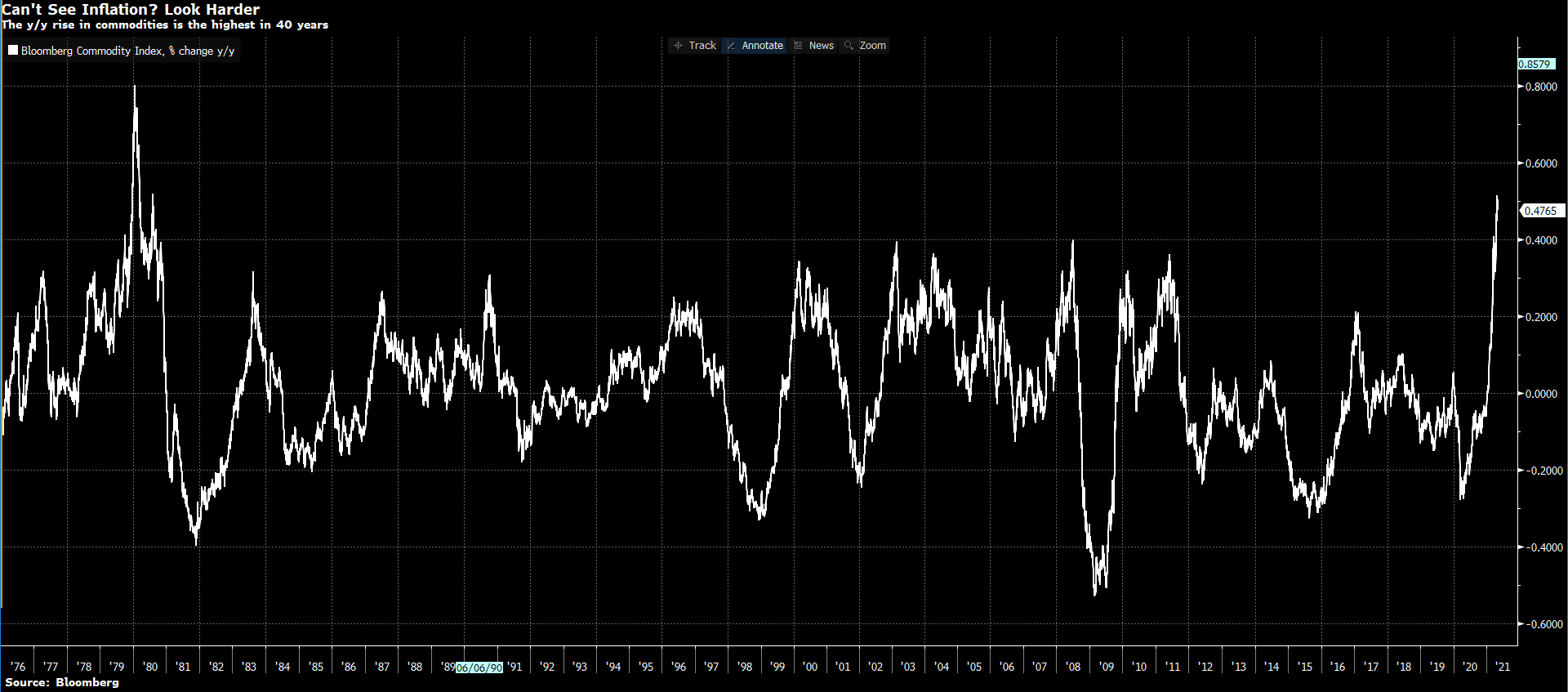 When we look at this chart, it's worth noting that previous commodity price spikes were followed by sharp declines.  But why let past precedent inform herd inclinations to inflationary bias.
In typical trend-following form, seventy percent of global fund managers surveyed in April expect above-trend inflation to continue globally- also a multi-decade consensus high since at least 1994.  And yet, when financial experts all agree something else tends to happen.
A commodity mascot, the Loonie is once more testing at the .82 USD area that has proven upside resistance since 2015 (shown here courtesy of my partner Cory Venable). Will this time be different…hmmm…all eyes on the Loonie.