April 20, 2021 | Economic Boom Could Put a Spring in Your Portfolio!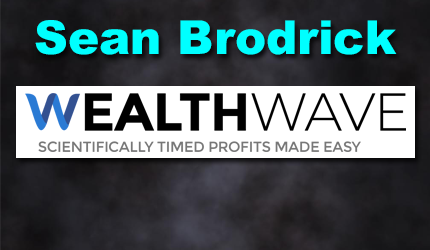 Sean is the natural resource analyst for Weiss Ratings. You can read his thoughts on gold, oil, cannabis, uranium and other natural resources at Wealth-Wave.com
We're presently in the dead of winter — economically speaking — where government oversight holds sway over economic, political and social life.
What comes after winter? That would be spring …
… with new innovation from the private sector and economic boom times into the SIXTH Kondratieff Wave!
Nikolai D. Kondratieff's views were anathema to Soviet communists, as they suggested that capitalist nations were not on an inevitable path to destruction but simply experienced ups and downs.
That's why Josef Stalin had him shot in 1938.
In fact, even in the West, the K-Wave is relegated to "heterodox" economics, as it doesn't conform to the mainstream Keynesian and neoclassical views.
Kondratieff was a Russian economist who noticed agricultural and copper prices experienced long-term cycles. He believed these cycles involve periods of evolution (innovation) and self-correction.
In the self-correction phase, socioeconomic inequity increases. This phase can be characterized by racism, religious or political intolerance, failed freedoms, low opportunity, high incarceration rates and terrorism.
The end result is a "trough" in the K-Wave, characterized by economic depression and social revolution.
2020 anyone?
But here's the good news. During the evolution phase, which is now just beginning, opportunity is more available. Economic activity increases, which decreases social inequity. The "good life" becomes possible for more Americans.
Opportunity created the inspiration for the Mayflower Compact, for example.
Post-World War II and the 1850s post-California gold rush were times of great opportunity and low inequity, too … resulting in unprecedented technological and industrial advances.
Joseph Schumpeter hypothesized a macroeconomic cycle similar to the K-Wave …
And here's what he wrote: "If the shorter cycles* come into phase with each other — and if they, in turn, join with the K-Wave — the "amplitude" of the resulting wave would be enormous."
* A shorter business cycle, the Kuznets Cycle, lasts about 17 years. It's considered the "third harmonic" of the Kondratieff … meaning there are three Kuznets cycles per Kondratieff.
In other words, it would be a TIDAL WAVE of economic change.
Many economists believe we are at the start of the sixth Kondratieff — and the sixth Schumpeter …
… and that the new wave will be driven in large part by the next revolution in biotechnology and healthcare.
Other opportunities will be in renewable energy, the Internet of Things (IoT), financials and more.
Some funds that would let you participate in this include the Health Care Select Sector SPDR Fund (NYSE: XLV), SPDR S&P Biotech ETF (NYSE: XBI) and Global X Internet of Things ETF (NYSE: SNSR).
Here's a weekly chart of the strongest of them, the XLV:
You can see that after last year's heart-stopping selloff in March, the XLV recovered quickly and began ramping up. It just broke out to the upside again. There's plenty more potential for this to move higher.
If you're doing this on your own, do your research and be careful.
All the best,
Sean
STAY INFORMED! Receive our Weekly Recap of thought provoking articles, podcasts, and radio delivered to your inbox for FREE! Sign up here for the HoweStreet.com Weekly Recap.