March 19, 2021 | Wrinklies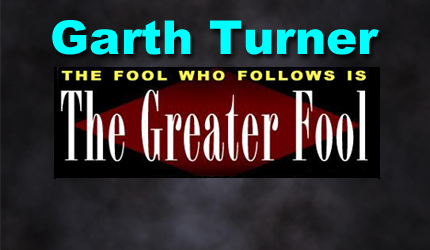 A best-selling Canadian author of 14 books on economic trends, real estate, the financial crisis, personal finance strategies, taxation and politics. Nationally-known speaker and lecturer on macroeconomics, the housing market and investment techniques. He is a licensed Investment Advisor with a fee-based, no-commission Toronto-based practice serving clients across Canada.
Abdullah ("call me Ab, please") has a problem. His folks. Like a lot of GenXers these days.
It's complex dealing with wrinklies, especially in a world where up is down, safe is risk and the virus is neverendum. The cost of living is galloping higher. Incomes are not. Health care is under siege. Getting old sucks in the best of times. And these are not those.
This is Ab's story, and his question for us:
New-ish reader (a year now) with a question on how to advise my parents (aged ~75). In terms of income/assets – as a couple, they have one federal government pension (50k year) as well as the CPP/OAS. About $300k in savings, own their current townhouse valued at $650k and a vacation property overseas where they will spend 4 months per year.

They would like to move to a bungalow, but given that house prices are inflated, I think it may be a better play to sell their townhouse and rent at least for the short-term if not long-term. Please tell me I have learned something from this pathetic blog and am steering them in the right direction?? – The Prodigal Son
Yes, you have learned well. There are powerful reasons why Mom & Dad should punt the townhouse, eschew real estate and rent new digs. But, you may ask, what about our galloping housing market – does it not make sense to hang on to any property for future gains which look assured because buyers are crazed?
Answer: not if you're 75 years old, have limited assets, an inadequate income and don't feel like trotting up and down all those stairs in a townhouse. The benefit of a good property market comes when you sell into it, not buy. These oldies are blessed that in 2021 they can put their place up for sale and likely get a dozen desperate Millennial, FOMO-infested couples to make absurd bids on it and mortgage their butts into the decades to come in order to hand over bags of money. A time to sow. A time to reap. So, reap.
Now, the math.
Selling for $650,000 and adding in existing assets will give this couple close to a million to invest. A nice, not-too-scary, middle-of-the-road, well-run portfolio that should kick out about $57,000 a year, or $4,750 a month. They can rent a very nice new place (small house, maybe, or two-bedroom upscale condo for sure) for three grand a month – and no property tax, hefty insurance, maintenance or condo fees. That would leave $21,000 a year ($1,750) to add to income. Still not enough to gouge into OAS payments, if split between them.
Now, the hard part. How do you talk a couple of paleo people (as we affectionately refer to Boomers) who have always owned real estate and never invested in financial assets to become renters and the owners of a significant investment portfolio?
Try this, Ab.
First, explain that by selling high and renting new they'll likely end up living in a way nicer place. A spacious condo in a suburban setting, for example, would ditch the stairs, eliminate yard work, snow removal and other chores, offer heated indoor parking and maybe amenities like a pool. All good stuff as time takes its toll.
Second, buying a bung in this market is nuts. They'll end up in a stressful bidding war, likely paying too much, fighting with vicious moisters in bike helmets, draining off their precious liquid assets and facing big closing costs (especially in a place like Toronto). A really, really, really bad idea.
Third, selling, renting and investing will hike their annual income by about 40%. That's a lifestyle game-changer. Instead of fretting over the cost of veggies in the grocery store, or doing without essential items, like lots of nice booze or a pooch, they can enjoy every day more fully.
Fourth, financial security. It's vastly more important than housing security. You can always find a roof. You cannot rent income. If you convince them to go this route, Ab, your folks will have almost a million in liquid accounts sitting there to support them in the future if assisted living is required (highly likely), to throw off a life-long and tax-efficient stream of income, and to fund an estate for the family, if that's a priority. A bungalow cannot do all those things.
Finally, they need to dump the offshore place. If they want to travel back to the old country for a month or two, fine. Stay in an inn, a hotel, with family, or Airbnb. Don't finance a property for 12 months which you stay in for just a hundred days. And don't assume at age 75 you'll be trekking across the ocean much longer. Especially in the endless Days of Covid.
Remember this too, Ab. Your parents once made wise and protective decisions, despite what you may have wanted. Now it's your turn.
STAY INFORMED! Receive our Weekly Recap of thought provoking articles, podcasts, and radio delivered to your inbox for FREE! Sign up here for the HoweStreet.com Weekly Recap.