February 15, 2021 | The Plan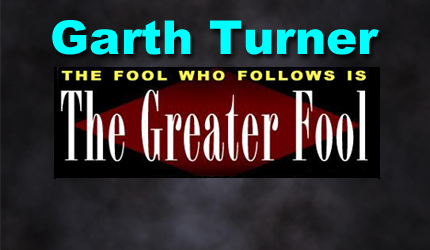 A best-selling Canadian author of 14 books on economic trends, real estate, the financial crisis, personal finance strategies, taxation and politics. Nationally-known speaker and lecturer on macroeconomics, the housing market and investment techniques. He is a licensed Investment Advisor with a fee-based, no-commission Toronto-based practice serving clients across Canada.
When the virus hit, the government was vexed. Jobs vanished. The economy cracked. Things looked bleak and hopeless. The real estate market froze with the first lockdown.
What to do?
The central bank trashed interest rates. Restrictions on lending were eased amid predictions housing activity would plunge – bad news, since it's a big chunk of the GDP. Politicians turned their attention to aggressively fighting Covid, hoping for the best.
But then, a surprise.
House prices soared instead of tanking. Investors flooded in. Bidding wars. First-time buyers found themselves abruptly shut out of the market as swelling demand and cheap money inflated real estate in a way nobody had anticipated.
What happened then?
Well, if you live in Canada, diddly. That was the point of yesterday's post. Canada's most delusional housing markets are in the midst of a bubble which is fatter, more turgid, more extreme, gaseous and faster-inflating than that of 2017 – which prompted urgent government measures. This time instead of cooling buyer loins, governments are turning a blind eye. The result is astonishing – an increase of 8-10% per month in suburban Toronto and Vancouver housing, flippers galore and an historic ballooning of family mortgage debt.
But wait. The scenario described above also perfectly fits another country. So how has New Zealand dealt with a WFH, nesting-induced, virus-kindled bout of house horniness?
"A growing number of highly indebted borrowers, especially investors, are now financially vulnerable to house price corrections and disruptions to their ability to service the debt," the NZ central bank said last week. "Highly leveraged property owners, in particular investors, are more prone to rapid 'fire sales' that potentially amplify any downturn… There is evidence of a speculative dynamic emerging with many buyers becoming highly leveraged."
Absolutely. So while Ottawa, the Bank of Canada, the provinces, municipalities and Canada Mortgage and Housing Corporation spin and cluck, this is what little New Zealand is doing:
Effective March 1st, anyone buying a house they intend to occupy will require a down payment of 20% of the purchase price
Investors buying property to hold for capital appreciation or rental income will require a down payment of 30%.
Effective May 1st, the minimum down for investors will rise to 40%.
New measures will be forthcoming in a few days to curb demand, "particularly from those who are speculating," says the finance minister.
Among the moves expected: changes to tax deductibility of rental property expenses to make them a less attractive investment vehicle.
As well, NZ does not allow non-citizens to buy homes, although anyone with residency status may do so. By the way, a mortgage costs more down under – the best current rate is 1.99% for a one-year fixed term (HSBC) and to get it a borrower requires an income of at least $125,000 plus a bank balance of $100,000 or more.
Oh, and what has prompted this strenuous response from the central bank and the national government? How bad has NZ price inflation become?
The gain in valuations is the fastest since March of 2017 (just like Canada) and the annual jump was clocked in January at 12.8%. Yup, twelve per cent. About the amount a dodgy particle-board-and-glue house in Brampton is rising in value every six weeks.
Should government here be acting to prick the bubble? Will Mr. Market take care of things on his own as the herd is vaxed, workplaces reopen and people stop obsessing about real estate? Or are we setting on a perilous path to a society where houses equal wealth, making the young SOL and disenfranchised? When property is exploding in value is it cool to let people buy it with 1.5% mortgages and 20x leverage? Then cash out and keep all the profit free of tax? With $1.6 trillion in family debt, is anyone in power planning for when the virus ends and rates rise?
All these questions are beyond the pay grade of this pathetic blog. We here at GreaterFool are just happy that the daily listing porn and moister house-horniness we wallow in has made its way to the big time…
STAY INFORMED! Receive our Weekly Recap of thought provoking articles, podcasts, and radio delivered to your inbox for FREE! Sign up here for the HoweStreet.com Weekly Recap.