January 10, 2021 | Ride the Cannabis-Fueled Profit Rocket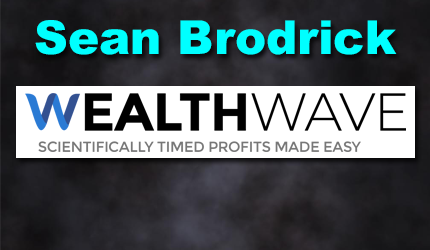 Sean is the natural resource analyst for Weiss Ratings. You can read his thoughts on gold, oil, cannabis, uranium and other natural resources at Wealth-Wave.com
I know we've all about had enough of elections and politics. But this last election cycle saw a sea change that lights the fuse on a profit rocket — a cannabis-fueled profit rocket.
During the months leading up to the election, Senate Minority Leader Chuck Schumer stated — more than once — that federal legalization of cannabis would be a major priority in a Democratic controlled Senate.
Senate Majority Leader Mitch McConnell refused to allow any bill for marijuana legalization get to a floor vote.
"Under the GOP Senate leadership, the MORE Act, the SAFE Banking Act and many other important reform bills were dead on arrival," according to Justin Strekal, Political Director for pro-legalization organization NORML.
The MORE Act would stop treating marijuana like heroin. In other words, it would decriminalize pot. The SAFE Banking Act would allow federally insured banks to provide services to companies in the marijuana industry. Neither of these could get a vote in a Republican Senate.
That changed this past week when the Democrats won two special elections for the U.S. Senate in Georgia. Chuck Schumer is going to be the majority leader. Whether you think that's a good thing or a bad thing, I'll tell you this: For cannabis investors, it's a golden ticket on a profit rocket, if Schumer makes good on his promise.
Which pot stocks? At this point, ANY pot stocks. Most of them are going up and by a lot. But that's just the first stage. In the second stage — which is likely coming sooner than later — some clear winners have more potential. Others will get left behind.
I'll get how to play this in a minute. First, here's why the outlook for cannabis is bright, even if cannabis isn't federally legalized.
The New United States of Cannabis
Marijuana was on the ballot in November. Here's a map of cannabis laws across the country, with the election results highlighted.
You can see that laws have changed for the better in Arizona, Montana, South Dakota, Mississippi and New Jersey.
Voters in New Jersey, Arizona, Montana and South Dakota all legalized recreational cannabis. South Dakota also approved a medicinal marijuana program on top of recreational. Meanwhile, Mississippi voters approved a purely medicinal marketplace.
You know what that means? Markets are expanding for the U.S. cannabis multi-state operators (MSOs). These companies are already enjoying soaring revenues … and now they have even MORE markets.
But just you wait …
New York Is Next
Hard to believe, but New York State does not have legal recreational marijuana …yet.
I've told you in the past that's going to change. And sure enough, on Wednesday, New York Gov. Andrew Cuomo said he will push the state legislature again to legalize recreational cannabis.
"I think this should have been passed years ago," Mr. Cuomo said during a video briefing. "This is a year where we do need the funding and a lot of New Yorkers are struggling."
Ah, "funding" is the magic word. Taxes. See, thanks to the pandemic, New York is looking at a tax revenue shortfall of $63 billion over the next four years. Ouch!
Meanwhile, Gov. Cuomo estimates an initial $20 million from the first year of marijuana licensing fees. After, when fully phased in, he expected $141 million from taxes on what will probably be smokable products and edibles.
Will it cover the shortfall? No! But it's better than not having the money. Now, add in the new jobs and economic boost that we've seen in Colorado, Nevada, Massachusetts, California and other states that have legalized. It's an easy decision for New York.
Shortly before the November election, on Oct. 24, I recommended the AdvisorShares Pure Cannabis ETF (NYSE: YOLO). YOLO holds a basket of cannabis-leveraged stocks, and it's weighted toward U.S. companies.
If you bought that fund on my Oct. 24 recommendation, you'd be up 62.3%. In contrast, the S&P 500 is up only 10% in the same time frame.
This weekly chart shows that YOLO is charging higher and breaking out. On the bottom of the chart is the Force Index, one of my favorite momentum indicators. That is making higher highs, which is very bullish. Volume is rising, too.
YOLO is charging higher because far-sighted investors can see federal legalization on the horizon. But the big Wall Street funds and the white-shoe crowd aren't buying pot stocks yet. They can't. It's still federally illegal.
Just imagine the sea change, then — the rocket-launch — when those funds CAN buy cannabis stocks. The kind of stocks that right now, are outperforming everything.
You can buy YOLO — it's a perfectly good way to play this boom. Or you can drill down and find individual names with potentially more outperformance.
But that rocket is smoking on the launch pad. You better get your golden ticket now.
All the best,
Sean
STAY INFORMED! Receive our Weekly Recap of thought provoking articles, podcasts, and radio delivered to your inbox for FREE! Sign up here for the HoweStreet.com Weekly Recap.