January 6, 2021 | Radical Left: Crazy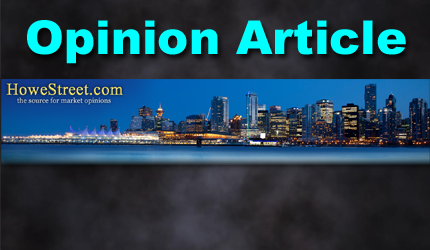 **This article is being posted for discussion. Please add you comments below**
By Tacitus 2021
Until Wednesday, Trump rallies have been convivial—enjoyed by happy but anxious patriots who knew they were winning. A wonderful way to restore accountable and limited government.  Inspired by too many in-your-face and in-your-wallet bureaucrats. In openly criticizing unrelenting intrusion by authoritarians this has been a refreshing attempt at much needed reform. With the key step winning another term for DJT as well as gaining seats everywhere.
On November 3rd, Trump had a landslide. On November 4th, Biden was declared winner.
There has been nothing like this since the  benign uprising in 1989 when unarmed people took on an armed and murderous police state. Hitherto, death was the punishment for citizens in going from one part of Germany to another.
However, this week's raid on the Capital is out of character for Trump supporters and could have been staged. When on a roll, the Left is capable of any scheme or atrocity.
With the dreadful news about protestors "storming the barricades outside Congress", the MSM went ballistic. But the event was definitely of a different character than the riots, arson and looting that were professionally staged by uniformed thugs in Democrat cities. When police were advised not to quell the offences. Most of those apprehended were released the next day. By sympathetic district attorneys with little regard for law and order. Some funded by wealthy but nefarious operators.
In the main, Trump's rallies have been enjoyed by ordinary folk seeking both freedom and relief from devastation by authoritarian bureaucrats. They have never stormed barricades, nor broken into buildings. And always cleaned up candy wrappers afterwards.
This writer has been wondering if authoritarians would stage the equivalent to burning the Reichstag in 1933. A critical step as the minority Nazis overwhelmed the formidable  Communist presence in Germany. National Socialists committed arson and blamed International Socialists.
And the media went for it.
Quite likely this week's outrage is Antifa in ordinary clothes and without their shields, bricks and Molotov cocktails. Coordinated with the  Tech companies shutting down Trump's social communications, it is being seen as an organized insurrection,
Terrible action with profound implications. It could discourage attempts by the benign popular uprising to restore accountable government. And to protect freedom of speech and assembly.
If so, stealing the election will not be prosecuted. And with no legal or ethical recourse to constraining today's political furies, America's unprecedented political storm will get worse. The Left's ambition knows no limits.
With elections so readily stolen now, there will be little future recourse. And the political nightmare that the Left lives in will be more violently imposed upon ordinary folk, even in ordinary neighborhoods.
The administration could use force to defend Constitutional protections.
Altogether, the storm is setting up conditions for potentially one of the greatest destructions of wealth and prosperity in history.
Unfortunately, successful reforms have occurred when ordinary folk suffer severe hardship as the governing classes live well and promise well.
But in looking ahead, more widespread economic hardship with continuing authoritarian provocations could inspire a more serious reform movement. Perhaps like 1776, but without war.
In having carried reform this far and against an increasingly absurd opposition it is unlikely that Trump will quit. Rather than consider the latest outrage as a result of America's inadequate electoral system, people in all democracies should be studying it as a threat to their orderly societies.
STAY INFORMED! Receive our Weekly Recap of thought provoking articles, podcasts, and radio delivered to your inbox for FREE! Sign up here for the HoweStreet.com Weekly Recap.