January 22, 2021 | Democrat Compulsions About Political Novelties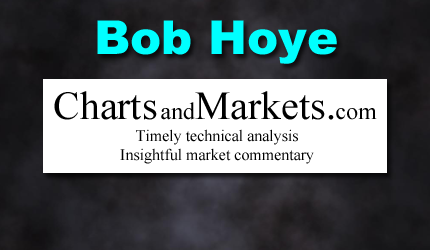 Bob Hoye has been in investment business for some 50 years, making him one of the more experienced researchers. His historical work has been thorough providing the first recognition of the fascinating transition from speculation in commodities to speculation in financial assets. It was controversial when Bob observed that "No matter how much the Fed prints, stocks will outperform commodities". In January 2000, the research team concluded that the Dot-Com Bubble would peak in March 2000. In early 2007, the team outlined that the credit markets would reverse in May-June 2007. They did and the stock market followed. The latest was the call in early October for the Bitcoin Bubble to complete in December. Bob's essays and speeches on political change and on actual climate change have been widely circulated.
In just going back to President Lyndon B. Johnson, Democrats have been pixilated by political novelty. Often trashing being sensible, but for Democrats—what is sensible?
LBJ was a "dirt-poor" teacher from a "dirt-poor" part of Texas. Who when not picking up dogs by their ears or specifically detailing the next day's bombing targets in North Vietnam, came out of office personally worth tens of millions of dollars.
And then "they" just had to have a peanut farmer for president. Jimmy Carter filled the role and introduced a new term to physics—"nuculah".
Then it was time for a Southern "bubba". Bill Clinton from Arkansas provided lasting novelty. Two specific novelties assisted Clinton's win. He played tenor sax on the suddenly novel MTV. Novelties about state police providing "ladies" and then novel activities in the Oval Office added to his appeal. Well, to Democrats. Being disbarred was very high up on the appealingly novel list. But, sadly, in going from impoverished debtors at the start of "Bubba's" term to immense wealth was no longer novel.
During the 2008 election, Dems were torn between two novelties. Of course, the concept of the first woman president was very compelling, as was the probability of the first African American. Well, the novelty of reverse racism ostensibly won, but it was the "community organizer" that won. His mantra was "If they bring a knife, we bring a gun."
On Obama's second term, Democrats contained their inner differences and made the win. Party cohesion is not novel.
Those outside Democrat persuasion, found disquieting the novelty that a nicely tailored suit depending upon a teleprompter had become "Commander in Chief".
And then came the 2016 election when Hillary Clinton would have been righteously crowned as the Queen of, well, not of America. But certainly of Democrats. That Hillary was only slightly demented provided some novelty.
What followed was utterly impossible, the Queen was defeated by the "deplorables" who had elected another "deplorable" as their executive.
How novel. Especially, the welcome attempt to reform big and corrupt government.
Big Gov went berserk.
And now the media and their Democrat Party are celebrating a demented suit that can barely read the teleprompter. But hey, the president-elect has some novel plns for the country. As pitched by Biden, the outlook rather than uplifting is fearful, dreadful and bleak. By some called the "New Endarkement".
How novel can Leftist Loonies get?
You don't really want to know.
STAY INFORMED! Receive our Weekly Recap of thought provoking articles, podcasts, and radio delivered to your inbox for FREE! Sign up here for the HoweStreet.com Weekly Recap.