January 19, 2021 | China's Expanding Empire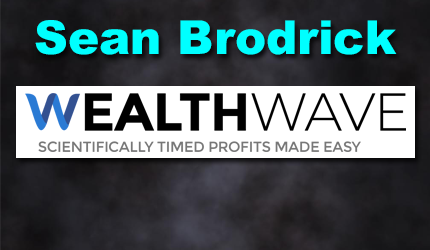 Sean is the natural resource analyst for Weiss Ratings. You can read his thoughts on gold, oil, cannabis, uranium and other natural resources at Wealth-Wave.com
After the fall of the Berlin Wall and the collapse of the Soviet Union, historians began talking about "the end of history."
International conflict would diminish as more nations embraced democracy and free markets.
But human nature being what it is, conflicts are once again erupting, escalating and spreading faster than almost anyone expected … especially between China and its neighbors.
A little over a year ago, I showed you how China is on a mission to be the next world superpower. Not just culturally and economically, but also militarily.
While America and most of the world has been distracted by the coronavirus, social chaos and political controversy …
China has been steadily moving to expand its empire, with little regard for diplomatic or geopolitical fallout.
Just in time for its National Day last October, one hundred Chinese citizens moved into two dozen new homes built next to the Torsa River high in the Himalayas on the Tibetan border. They celebrated the holiday by raising the Chinese flag and singing the national anthem.
The only problem …
It's more than a mile inside Bhutan, the Buddhist nation of 800,000 people that popularized the mantra of "gross national happiness."
China had already claimed nearly 300 square miles of territory in the Sakteng Wildlife Sanctuary on the other side of the mountain kingdom.
The exact location of the new village, called Pangda, emerged in a series of satellite images, which also showed the construction of what appear to be military storage bunkers.
It's near the Doklam plateau, where the borders of China, India and Bhutan converge — and where a 73-day standoff between Indian and Chinese troops occurred in 2017 that began over the construction of a road into Bhutanese territory. (India is obligated to defend the tiny nation under a long-standing security agreement.)
Control of the area would give China a strategic position near a narrow strip of land that connects the bulk of India to its eastern provinces bordering Bangladesh, Myanmar and China.
Conflict with India is nothing new. In addition to its incursion into Bhutan last year, Chinese forces crossed into Indian territory, leading to the bloodiest clash between the two nations in decades. Since then, Chinese troops have remained camped in areas that India once controlled.
China has used similar tactics in places like the South China Sea, leading to new U.S. sanctions against the CCP as recently as last Thursday.
Beijing claims almost all of the 1.3 million square-mile sea as China's sovereign "blue soil" … even constructing military bases on artificial islands in the region, much to the displeasure of China's neighbors.
And many are alleging the threat of a Chinese invasion of Taiwan is higher than ever.
Circumstances "requiring" an armed intervention against the island nation include formal declaration of Taiwanese independence … "undefined" moves towards independence … or internal unrest …
Meaning almost anything could be an excuse for military action …
Including Secretary of State Mike Pompeo's recent announcement that all guidelines for relations with Taiwan spelled out by the Taiwan Relations Act of 1979 are null and void …
… effectively lifting all restrictions on contact with Taiwan.
Chinese Foreign Ministry spokesperson Zhao Lijian responded that the move "will be met with resolute responses."
China's president-for-life Xi Jinping had already ordered his country's army to be ready to "act at any second", stressing "full-time combat readiness".
Readiness for WHAT?
2020 was actually a stellar year for the People's Liberation Army Navy (PLAN), with 23 modern surface warships launched in spite of the trade war with the U.S. and COVID-19.
China wants a navy that can not only dominate its own waters, but project power into distant oceans, too.
In response to China's growing presence, U.S. Navy Secretary Kenneth Braithwaite has called for the establishment of a fleet at the intersection of the Indian and Pacific Oceans …
The Chinese have shown their aggressiveness around the globe. Every single one of our allies and partners are concerned about how aggressive the Chinese have been. I would argue with anybody that not since the War of 1812 has the United States and our sovereignty been under the kind of pressures that we see today.
And now, a $740.5 billion defense policy bill just passed by the Senate and House Armed Services Committees is pushing back on Chinese aggression by establishing the Pacific Deterrence Initiative.
One U.S. defense company at the forefront of America's fight against foreign adversaries like China is strategically positioned to benefit.
It provides advanced technology and training systems, including the brains behind the guns and rockets used by helicopter pilots.
Growth in futuristic efforts like hypersonic missiles and next-gen imaging satellite programs should also be key drivers.
Plus, it's already a key supplier of arms to Taiwan. That includes an air-defense missile system and associated technical support.
Given strong recent financial results … a long history of solid grades from our Weiss Ratings … and its catbird seat in protecting American interests …
… this stock would be a great addition your portfolio.
I name it in my special report, "American Heroes" … available to Wealth Megatrends subscribers only.
If you're not yet a member, I strongly encourage you to join us.
All the best,
Sean
STAY INFORMED! Receive our Weekly Recap of thought provoking articles, podcasts, and radio delivered to your inbox for FREE! Sign up here for the HoweStreet.com Weekly Recap.