December 31, 2020 | The View from the Castle in the Clouds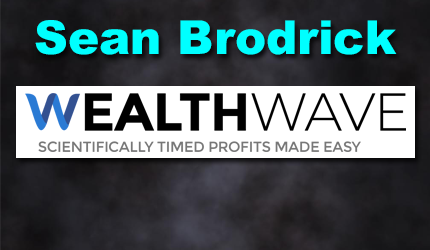 Sean is the natural resource analyst for Weiss Ratings. You can read his thoughts on gold, oil, cannabis, uranium and other natural resources at Wealth-Wave.com
Becoming a successful investor relies on more than just understanding the best strategies. It also requires knowledge … and wisdom. Today, I want to offer you a historic and interesting look at an important early businessman. It's a good reminder that the idea of wealth and success often hinges on your "view."
And today, the view is from the Castle in the Clouds.
This is a rags-to-riches story. The kind you can find only in America. The beautiful thing about America is that it really is a land of opportunity for immigrants. That's why everyone wants to move to the United States. They dream that they and their children can experience the same kind of success as Thomas Gustave Plant, the builder of the Castle in the Clouds.
Plant was the son of French-Canadian immigrants who moved to America seeking a better life. Thomas' father Antoine was a fisherman in Bath, Maine and a Civil War soldier. Antoine worked hard, scrimped and saved and put together enough money to start a stagecoach line and invest in properties.
Thomas grew into a handsome fellow — and one of the best baseball players in Maine. But life in Bath was too limiting for Thomas and his heart was set on business. So, he struck out on his own.
He worked in a rope factory, a boiler shop and an ice-manufacturing business. Eventually, he moved on to the booming business of the day, a shoe factory. He became a "laster," attaching the tops of shoes to the soles.
Thomas did well at the shoe factory. He learned all aspects of the trade. Then, in 1886, he won $100 on a baseball game — I told you he was a heck of a player — and invested the money in a shoe company.
Then, in 1891, he founded the Thomas G. Plant Company in Lynn, Mass.
An Innovator
A common thread in Thomas Plant's story is that he was incredibly innovative. And sure enough, in the company that bore his name, he showed great ingenuity.
For example, instead of using children to lug the heavy loads up multiple floors — the common practice of the day — he started building shoes at the top of the factory. He used gravity and chutes to eventually land the shoes on the first floor for shipment.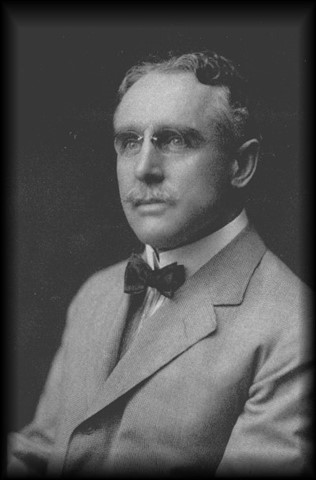 Photo of Thomas Gustave Plant
Source: Plantfamily.com
His factory was such a success that he went on to build a bigger one in Jamaica Plains, Mass. He obtained patents for several new and improved machines. And thanks to his innovation and good business sense, he built his Jamaica Plains operation into the largest shoe factory in the world. By 1900, his shoes were sold in every city in North America and also overseas.
Thomas Plant became a multimillionaire — a very rare feat for the day. Money can attract trouble though, and sure enough, Thomas got to experience the joys of the American legal system when the United Shoe Machinery Corp. — the industry goliath — sued him over his patents. The battle would drag on for years.
Big Changes
Thomas had a wandering eye, so his first wife divorced him. But then his eye stopped wandering and settled on the woman who would become his second wife, Olive.
And like any guy in love, Thomas wanted to do something big for Olive. What he decided to do was build the Castle in the Clouds.
The castle is a 16-room mansion on a 5,500-acre mountaintop estate in Moultonborough, N.H, overlooking Lake Winnipesaukee. You can visit it today. I took a trip there when my family spent a week at the lake a few years back.
Thomas called the castle "Lucknow." It was built in a country style designed to meld with the landscape's natural beauty. It had an extensive library. Looking at it now, you can tell the self-educated Thomas loved to read … about everything.
Lucknow also sported innovations like circular showers, interlocking kitchen tiles, a central vacuum system and a fire control system.
It also has one of the first "man caves" — a hidden room off the library where Thomas could sit and read his books in quiet, away from his wife and 29 servants.
Bad Luck Strikes
Everything was going great. But things change. First, the United Shoe Machinery Corp. won its lawsuit. Thomas sold his company while the suit was on appeal.
Second, he made some bad investments. He invested in Russian Imperial Bonds just before the revolution.
Third, Thomas invested in Cuban sugar — just before hurricanes devastated Cuba several years in a row.
He went bankrupt. But he continued to live at Lucknow until his death. So, he might have gone broke, but at least the view was breathtaking.
All the best,
Sean
STAY INFORMED! Receive our Weekly Recap of thought provoking articles, podcasts, and radio delivered to your inbox for FREE! Sign up here for the HoweStreet.com Weekly Recap.