December 30, 2020 | Of Lust and Virus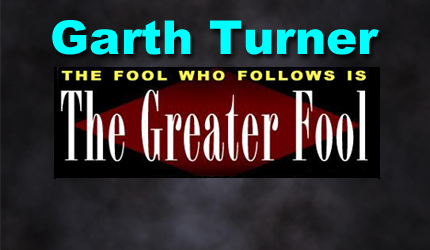 A best-selling Canadian author of 14 books on economic trends, real estate, the financial crisis, personal finance strategies, taxation and politics. Nationally-known speaker and lecturer on macroeconomics, the housing market and investment techniques. He is a licensed Investment Advisor with a fee-based, no-commission Toronto-based practice serving clients across Canada.
Call him Jake. Seems he lives in BC. On the island, maybe. Perhaps you noticed the comment that he left here yesterday:
Just wanted to say I collected CERB. I'm not proud of it but it was necessary. I also deferred my mortgage for 6 months back in April. I renewed my mortgage 2 weeks ago at 1.65% 5 year fixed. Even though I was on the dole since April and deferred my mortgage obligations for 6 months…they didn't care! They even offered me a $20K LOC. I have been in the house since 1998 and have way more skin in the game then the C/U (lender). I declined the LOC and have been working full time since October. Shit happens…I didn't want any of this.
We have no idea of J's circumstances. Single, married, kids or not. Don't know what his house is worth, nor the heft of his mortgage. Income or pension. Age or occupation. No idea. So being judgmental is pointless.
But we do know this: the virus whacked him. He lost his job and his income. He was forced to live on $2,000-a-month government pogey. For seven months he had no other means of support. He couldn't pay his mortgage for six months. His home is still financed after 22 years of living there. His new job is just two months old.
Those are facts. Clearly the virus that so many on this blog try to minimize, ignore and trivialize has far-reaching economic and societal impacts that won't be gone until the pandemic ends. So politicians who flaunt the rules and go on vacations or parents who stuff their kids onto crowded toboggan runs without masks just prolong the misery Jake's lived through. Shame on you.
But this comment also makes you wonder a little about the credit union financing his house. It extended a rock-bottom, long-term, fixed-rate mortgage to a borrower who was (a) unemployed and on government assistance for many months and (b) had no financial assets, forced into mortgage forbearance. Jake also mentioned he has more equity than debt, so the loan was probably not CMHC-insured. In other words, the CU members took on all of the risk.
So what, you say? Isn't this a good thing that a lender helped out a guy who was, through no fault of his own, run over by a pandemic?
Yep. It's sweet of them. Maybe a bank wouldn't have been as forgiving. But this sure underscores how we've allowed a real estate-based economy to emerge and now dominate our culture. Many credit unions have monster mortgage portfolios that, in the event of a real estate decline, would crush them. Jake sounds like a credit risk, yet was handed the gold-pated, cheapo, best-in-the-house loan rate. Is this prudence on the part of the mortgagor? Or does every borrowing like this chip away a little at the financial stability of the country?
I also wonder about the decisions our guy made. A house owned for two decades in BC, given the real estate insanity of Canada – and especially that part of it – would have soared in value over the years. The windfall gain would be free of tax. And during the Year of the Virus house values have exploded as people fled cities, craved more space and detached homes, shunned condos and obsessed over nesting.
In other words, if Jake had no earned income, no assets and couldn't pay the mortgage, why would he not bail out of the real estate at the top of the market and collect taxless bags of money to survive a once-in-a-gen crisis? It might well be enough, invested, to provide lifelong security. Obviously having a single-asset financial strategy just failed him. So why not change that?
Yeah, I know. We're smitten. Canadians would rather eat bugs and drink from the eavestrough than sell their homes. Instead of making us reassess values, the crisis this slimy little pathogen created has exacerbated the real estate lust in our hearts. Look at this week's Nanos survey…
Canadians are the most confident in more than three years that real estate prices will continue to rise, according to weekly telephone polling, a positive signal for the recovery. About half of respondents, or 49.2 per cent, see home prices climbing over the next six months, the highest share since May 2017.  "Consumer confidence in Canada continues to gain strength with news on vaccines. Forward perceptions on both the strength of the economy and the value of residential real estate gained a full five percentage points in the past four weeks of tracking."
The survey also found less than 15% of people think they're better off financially than a year ago, while their job security has recently declined. No wonder. More than 20 million are currently locked down because of the second wave, as virus deaths pass 15,000 and infections set new daily records (3,000 in Ontario alone on Tuesday). The economy is being set up for another April-style hit with a vast swath of the small business sector on life support.
And guess what? We're one day away from recording the best December in history for real estate sales and prices in the nation's largest market. Household borrowing and debt have been expanding faster than during the housing bubble of 2017 – when governments were forced into action to corral house horniness. Now politicians have showered $250 billion on folks like Jake and overseen a collapse in the cost of mortgages.
Strange days, indeed. Stranger still that we think they'll end well.
Like Jake, we're not too good at learning stuff.
STAY INFORMED! Receive our Weekly Recap of thought provoking articles, podcasts, and radio delivered to your inbox for FREE! Sign up here for the HoweStreet.com Weekly Recap.