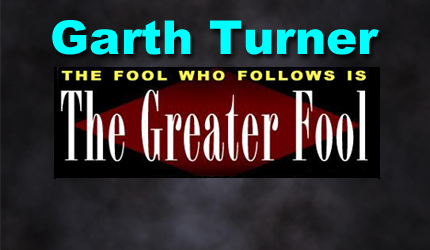 A best-selling Canadian author of 14 books on economic trends, real estate, the financial crisis, personal finance strategies, taxation and politics. Nationally-known speaker and lecturer on macroeconomics, the housing market and investment techniques. He is a licensed Investment Advisor with a fee-based, no-commission Toronto-based practice serving clients across Canada.
In twenty-twenty this pathetic blog posted 364 columns (missed one last week – suck it up) containing about over 290,000 words, of which far too many were 'Covid', 'virus', 'pathogen', or 'pandemic'. There are now 703,200 comments published here. Four irritating posters were banned, one was suspended pending a note from his mom while anti-maskers and anti-vaxers earned hundreds of deletes and ghostings.
In this year public finances were shot to hell. Millions lost jobs. Real estate nesting was an obsession. Interest rates collapsed. So did travel, tourism, restaurants and small business. The stock market hit a record high. Over twenty million Canadians finished the year in lockdown and 15,000 died in nine months of the you-know-what. WFH became a thing. In Toronto the local board of trade estimated downtown workers at 5% of usual levels. Commuter train travel fell 93%. Airports saw 10% capacity. Porter Airlines hasn't had a single flight since March. Westjet pulled out of Atlantic Canada, where there are virtually no infections. Balanced portfolios had a great year. Trump was neutered by a guy he claimed was in a basement, half-dead and senile. Trudeau spent $383 billion he didn't have. Brexit finally happened. China finished 2020 in high gear. And stress. Everybody got stress. Today we're all snappy, pissed, cagey and dangerously bored.
Now what?
Given the current state of the world, predictions (as stated here a few days ago) are arrogant and useless. But the following seems safe (and predictable)…
First, things will get worse for a while. The bug is winning and the vax rollout so far has been botched. January and February will not be a happy time in the healthcare system, so keep your damn mask on. What's coming on Monday in Ontario may shock a lot of people who thought 2021 would immediately bring vaccine lift and rainbows.
Second, the housing madness of 2020 will certainly spill into the new year. Sales and prices up as mortgage rates actually decline a little further after the CB drops its benchmark a few more basis points. It's a dodgy time to be loading up on a ton of new real estate debt with prices at historic highs and rates in the ditch, but the hormones are flowing. This spring will send detached values to a fresh extreme, and push urban condos to a multi-year fallow. So you can buy high or you can buy low.
Third, cheap money, new heaps of fiscal stimulus (thanks, Joe & Justin) and the expectation of widespread inoculations, along with dancing robots, Elon Musk and the WFH tech stocks will likely propel equity markets higher. A lot higher. With bonds, GICs, high-interest savings accounts and other riskless assets paying nothing where else is money going to flow? Stay invested.
Fourth, the tussle between deflation and inflation will end. Twenty trillion dollars in government stimulus spending around the world plus cratered interest rates and central bank bond-buying did the trick. No depression. 2021 will probably kick off at least a half-decade of rising corporate profits, higher GDP and inflation. Lots of it. If you think your 1.5% five-year mortgage won't renew at double the rate in 2025, you're not paying attention. So get ready.
Fifth, expect a federal election in 2021 as the Libs take advantage of their spending largesse. Odds are high for a Trudeau majority (given the polls), so the Chyrstia budget following that will be a 1%er's nightmare. The capital gains inclusion rate may rise. Dividend income may be hit. A new uber tax bracket created. The tilt left continues. And high-income or wealthy people will enjoy zero public sympathy. Make sure you max your TFSA next week and your RRSP by March 1st. Create a spousal plan, and maybe a spousal loan. Income-split pensions. Set up a joint non-registered account. Consider a tax-deductible HELOC investment loan. This is war. Suit up.
Finally, if the satanic 2020 taught us anything, it's the futility of trying to know what comes next. We don't. We can't. We won't. Our world was just eaten by an invisible globlet, and nobody saw that coming. Did you know a year ago a disease would wildly inflate house prices in the boonies? Or that Christmas would be canceled and Toronto locked down? Or the prime minister would give $18,500 in free money to people who earned just $5,000 the year before? Or that 70% of those who voted for the guy who lost the US presidential election wouldn't believe it? That there'd be no hockey? Or university classes? And people would get arrested for having parties? All because a dude somewhere maybe ate a bat?
Nah. Fuggedaboutit. Impossible. Too stupid.
So let's just get together and go out on the town drinking tonight.
STAY INFORMED! Receive our Weekly Recap of thought provoking articles, podcasts, and radio delivered to your inbox for FREE! Sign up here for the HoweStreet.com Weekly Recap.