December 22, 2020 | Going Wild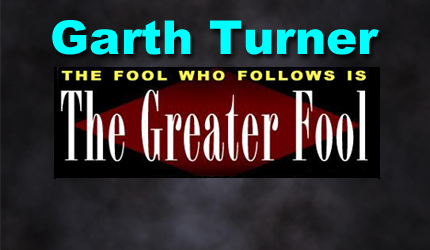 A best-selling Canadian author of 14 books on economic trends, real estate, the financial crisis, personal finance strategies, taxation and politics. Nationally-known speaker and lecturer on macroeconomics, the housing market and investment techniques. He is a licensed Investment Advisor with a fee-based, no-commission Toronto-based practice serving clients across Canada.
The slimy little pathogen has changed much. For those who have not actually been infected or punted from their job or business as a result, the next greatest impact is surely with real estate. Not just in Toronto. Or urban Lunenburg. Or Montreal and Vancouver, Barrie and Kelowna – but everywhere in North America.
It's a continent-wide phenom. The identical trends are happening in NYC, Denver and Dallas. And for the same reasons.
Mortgages are dirt cheap, especially in Canada (although Americans can lock in for 30 years). Suddenly people can borrow more and spend more, so they are.
Space is a thing. WFH means people want to nest in a large, safe, bug-free environment with a door to the street and a yard for the dog. Or even a child, if necessary. So detached is big.
The burbs are hot. Ridiculously, impetuously and foolishly torrid. Look at the average box in the Mississauga tundra – now well over $1 million, and climbing. Those demented Millennial buyers think they'll never have to commute again and are moving to London, Peterborough and Niagara (as well as Kamloops, Nanaimo and Hope). So cute.
Urban cores are unloved. Rents falling. Amateur landlords freaking. Condo inventory stacking up. Prices in decline. Soon the dudes living under bridges will afford to have a one-bedder on the 48th floor.
As mentioned here the other day, most WFHers are in sectors that continue to pump out full salaries (teachers, civil servants, financial). Their overhead is down, savings are up and they're nesting as never before. Covid has deeply affected the psychology of hundreds of millions in Canada and the US. Cocooning is the new holy grail and recency bias makes them believe that life today is setting the pattern for tomorrow – a world where everyone works from the spare bedroom, cash flow is great, home loans are 1%, employers are benevolent and remote and you can stay inside, never again pulling on pantyhose or office slacks.
So what's happened in the midst of the first global pandemic since 1918 with millions unemployed and the nation locked down?
About 545,000 houses will sell in Canada this year. That's a record. Up 11% from last year, when nobody wore a mask, jumped off the sidewalk or refused to shake your hand. Across Canada average prices will finish the year ahead more than 7%, or twice the long-term level. In Ontario the property gain is 17%. In The GTA the average sale price climbed $112,000, or 13.3%, during the virus. These gains radiated out across the region, as they did in the Lower Mainland.
So where did prices rise the most in this hoary hinterland?
Belleville, Woodstock, Muskoka – all up 30% or so. Next in line were places where bears and beavers hibernate – Barrie, Bancroft, Brantford. Plus the hick cities of London, Guelph, Owen Sound and Peterborough. If you think the Canadian Tire parking lot is a destination and camo pants are a fashion statement, this is your moment, baby.
So, will these trends hold? It's a huge question for those who have gambled in moving away from the workplace, paid an historically-high price for non-urban real estate and snorfled a steamy pile of debt at the lowest rate on record. If the virus continues, WFH becomes permanent, some dude in Mumbai doesn't get your job, you don't have to commute two hours, the vaccines fail and the economy is so weak mortgage rates are still at 1% in five years, then you win. Maybe.
But the odds are more like this: the herd gets vaxed. Virus cases fall precipitously by Q3 of 2021. The economy reopens gradually, but steadily. The boss calls. You're wanted back in the office, three days a week to start. Consumer spending leaps higher after a year of quarantines and lockdowns. Inflation rips a bit. The bond market gets aroused. Yields pump and by the time your mortgage comes up for renewal, the rate's doubled. Meanwhile over the next two or three years the universities reopen. Immigration is stepped up to four hundred thousand a year. The downtown repopulates. GDP growth hits 5%. What was old is new again – the burbs are for raising golden retrievers. The city is for careers.
Everything starts changing in six weeks.
Meanwhile, don't pet the moose. They bite.
STAY INFORMED! Receive our Weekly Recap of thought provoking articles, podcasts, and radio delivered to your inbox for FREE! Sign up here for the HoweStreet.com Weekly Recap.