November 26, 2020 | Too Safe?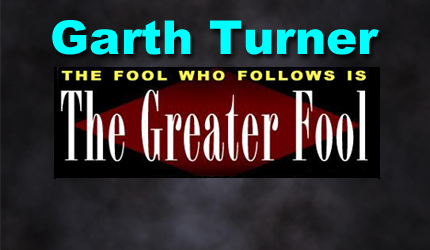 A best-selling Canadian author of 14 books on economic trends, real estate, the financial crisis, personal finance strategies, taxation and politics. Nationally-known speaker and lecturer on macroeconomics, the housing market and investment techniques. He is a licensed Investment Advisor with a fee-based, no-commission Toronto-based practice serving clients across Canada.
Selena's got a problem. It's about life. "How safe is too safe," she asks me. "Do we need to live a little?"
No, this is not about getting a new Harley, doing missionary work in China or volunteering as a virus vax volunteer. Alas, it's about a condo. When you're 35, living in a 640-square-foot apartment in house-horny Canada, what else is there to obsess about?
Here's the back story. S is an engineer earning ninety thousand. Hubs makes $102k. Two cats. One dog. Five-year-old car. Net worth just over four hundred thousand. Big savers. But she's not sure about her career. "I'm burnt out and might want to make a career change which could involve a paycut."
The rent is $800 a month, two bedrooms, big shared back yard, great hood, iffy LL – even though he hasn't increased the monthly in ten years. "Yes we save a ton, but the neighbors are hell and the landlord is completely uninvolved. Kitchen is falling apart. We do minor repairs ourselves. We are the only ones who clean the entrance and do some landscaping to make it nice, and it's getting old."
Well, they did what a lot of tenants do when they crave space and control. They went shopping. On Wednesday they visited a ground floor condo in a duplex listed for$740,000 – bigger, but an unrenovated basement and only one bedroom. "On Thursday, our agent calls us to tell us there is an offer that expires at midnight, and that there is a second one coming in. So we offered $752K with 20% down, wrote a nice letter, and somehow got chosen."
"After an all-nighter drafting some preliminary drawings + costing to convert the layout to get another bedroom, bathroom and office (total 30K), and dig the basement (5-year horizon, around 90K), I got cold feet. The co-ownership agreement stated that you couldn't rent out the place on "tourist" platforms, and since both my husband and I travel quite a bit for work under normal circumstances, it would have been nice to have that option. So we passed. Of course now I have regrets and feel like we could have done it. Can you tell me if we were fools for letting that place go?"
What about the costs?
Selena tells me the monthly overhead (financing, taxes, utilities) would be $3,600. The down payment would equal $150,000, plus another fifty grand in closing and immediate reno costs. Now she's anguished at not moving ahead and has turned to a pathetic blog for reassurance, or a spanking. "Are we being too cautious? Do we need to live a little? WWCAGD? (What would chiseled-abs-Garth do?)."
Well, let's be realistic. S and her hubs are doing well compared to their cohort. Good incomes. No debt. Four hundred saved. The current rent (in Montreal) is cheap. They save gobs of money. This financial cushion allows her to even consider getting out of a career she no longer enjoys. That's huge.
Buying this unit would change everything. Yes, they'd get more space, but albeit after a period of costly and disruptive renos. The tab, however, is large. Added to the $3,600 monthly nut for basic ownership costs would be the lost opportunity cost of not investing $200,000 needed for closing, down payment and renos. That's a thousand a month, for a total true cost of $4,600. Yikes – a $3,800 monthly increase over their existing rent, or a 475% bump in living costs.
Now let's imagine they took that $3,800 and invested it over the next 20 years and earned a reasonable 6%. That would amount to an additional $2.38 million by age 55. Add in their existing savings and meagre pensions and this would create a lifetime retirement income of somewhere between $180,000 and $220,000. At age 55 – with thirty years to enjoy it.
Or they could buy the condo with the raw basement for $750,000 and $600,000 in debt.
Hmmm. But the choice does not need to be this stark. It's not about spending twenty years in a 600-foot apartment (although it would be far more spacious without the cats). S and her husband could easily double their rent budget (or triple it) and land a townhouse or even a little detached place, and still save big. They could take the closing money for the failed deal (which would be flushed away in fees and taxes) and reno the kitchen in their rented apartment in exchange for a promise of no rent hike for a few more years. Or they could decide that the freedom to choose a new career, to have personal flexibility or possibly retire years earlier with lifelong financial security might outweigh owning anything.
So, Selena, have no regrets. 'Living a little' does not mean a six hundred thousand dollar mortgage and a hobbled future. It is the polar opposite.
Now, have you considered a motorcycle?
STAY INFORMED! Receive our Weekly Recap of thought provoking articles, podcasts, and radio delivered to your inbox for FREE! Sign up here for the HoweStreet.com Weekly Recap.