November 15, 2020 | Oh No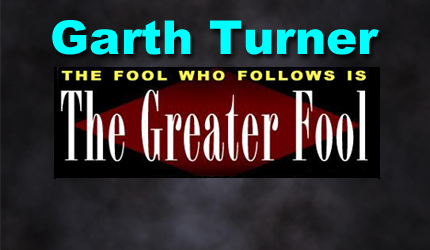 A best-selling Canadian author of 14 books on economic trends, real estate, the financial crisis, personal finance strategies, taxation and politics. Nationally-known speaker and lecturer on macroeconomics, the housing market and investment techniques. He is a licensed Investment Advisor with a fee-based, no-commission Toronto-based practice serving clients across Canada.
Toronto, the burly premier said Friday, is staring down the barrel of another lockdown.
Remember that last one? House sales fell 62%. Showings evaporated. Listings crashed. The market just fell apart. Not only Toronto, but every major market in Canada. When Covid came, confidence left town.
Sit down. This time it could be worse. And it appears to be looming.
The virus is one frisky little pathogen. Combine that with pandemic fatigue and human nature, and the Second Wave may be far more consequential than the first. New cases are breaking records in most  provinces and cities, while this week US infections may hit 200,000 a day. The mainstream news is all-virus-all-the-time again. Emotions are high. Business closures are again imminent. And real estate's in the crosshairs.
Why?
Because we went completely nuts following the first wave. Cheap mortgages, pent-up demand and a feeling we dodged a bullet, combined with WFH, nesting and a suburban rush led to galloping sales and exploding prices. As this pathetic blog spelled out, it was completely insane that we'd have a housing boom in the midst of a recession, record joblessness, economic disruption, historic deficits, political chaos and a global pandemic. But we did. Bad choices were made. Now some will regret that.
Lockdowns seem inevitable. Politicians are freaking. The real estate market will grind to a halt. This is taking place immediately after (a) record prices have been achieved, (b) family debt has been pushed to a new high, (c) huge numbers of condos have flooded the market after renters left and Airbnb choked, (d) more people will lose their incomes and businesses, (e) when we're all emotionally exhausted and, of course, (f) when it's almost winter. The weather sucks.
Here's a harbinger. The eternal property-pumping Real Estate Investment Network (REIN) just published a report warning its army of specuvestor groupies to stand down and stand by. "All major real estate markets in British Columbia, Alberta, and Ontario have fallen further into the real estate slump phase driven mainly by the economic impacts of the COVID-19 pandemic," it says. Toronto, Vancouver and Ottawa are at the "beginning" of the slump while Calgary and Edmonton are in the thick of it.
"At first glance, it might look like the data is pointing towards a market boom because in many key cities, real estate values have been, and continue to, increase. But this is all smoke and no fire. This is a common misconception since characteristics of the boom and slump phases of the real estate cycle sometimes overlap and can be confusing to many if not most people."
Meanwhile, after hitting a new record high for all types of properties (at $1,026,925) the Toronto market is starting to unwind. Fast. Deal numbers are falling. Open houses are already essentially banned. Showings will be next. If you want to buy  you'd better be prepared for the huge risks of doing so over Zoom or FaceTime.
After months of virus stress, a shortage of listings, FOMO, multiple offers, emotional buyers and that kneejerk flight from urbanity, the market's fraying. "Real estate fatigue," as one broker puts it. "It's more difficult to put deals together because of the collective anxiety."
Indeed. The first lockdown came with an immediate gush of government money and emergency actions by the Bank of Canada. Now we have an historic $340-billion federal deficit and interest rates that can hardly fall lower, with 1.5% mortgages. Infections are worse. Hospitalizations increasing. The news out of America hard to believe. And if all the coffee chops, hairdressers, gyms, retail outlets, dentists, offices, daycares and schools close again you can expect unemployment in a city like Toronto or Vancouver to soar.
Now, this is grim. It's also realistic. Political leaders don't want a big body count on their watch. And lockdowns may be the only way to squish this bug until the vax arrives in Q2 of 2021. Hopefully there will be another outcome. But…
Says Re/Max agent Meray Mansour: "The levels of anxiety are high. People are drinking a lot more. We don't have the normal things that we do every day, like going to the gym or being with friends and family. There's a lot more isolation. All that stuff affects us psychologically. And most people are not even aware of that. It's kind of like this underlying factor… Sometimes when people are anxious, they make bad decisions."
Sadly so. Soon to be realized.
STAY INFORMED! Receive our Weekly Recap of thought provoking articles, podcasts, and radio delivered to your inbox for FREE! Sign up here for the HoweStreet.com Weekly Recap.