November 9, 2020 | Digital Dopes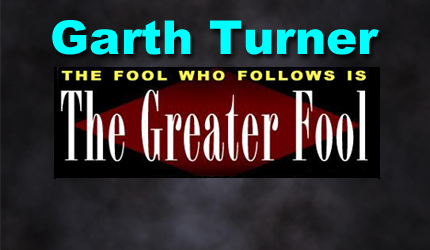 A best-selling Canadian author of 14 books on economic trends, real estate, the financial crisis, personal finance strategies, taxation and politics. Nationally-known speaker and lecturer on macroeconomics, the housing market and investment techniques. He is a licensed Investment Advisor with a fee-based, no-commission Toronto-based practice serving clients across Canada.
So the second wave has offed open houses. Realtor associations in BC and Ontario have told agents and brokers to stop walking clients through properties. It's a rerun of what happened months ago during Wave One – which apparently was just a germy little rehearsal for what's here, and about to arrive. (Until The Cure gets here.)
Recall what happened when showings stopped in the spring?
Yep, the market croaked. Here's what Toronto realtors reported:
The competition for those properties already on the market when COVID-19 came to Canada ensured a tiny increase in the average home price last month but only in the semi-detached market; both the detached and condo markets saw a decline. However, real estate transactions and new listings were strongly affected by the city shutdown, plummeting 67 per cent and 64.1 per cent respectively, compared to April 2019.
But that was then. We were all going to die from the virus. Now it's routine – and everybody's wearing a muzzle.
So just as Zoom allowed WFH and people in their undies to keep their office jobs, so has FaceTime saved real estate. Sort of. Showings are virtual. Open houses are scheduled like online webinars. Agents are spending way more time on professional photographers and virtual tours to market their listings – and buyers have been stunningly compliant. Especially the kids.
Apparently Millennials don't like going to banks, Or stores. Or car dealerships. Or open houses. If there's not an app, fuggedaboutit. Many of them seem perfectly happy to buying a house they've only driven past, viewed online and never set foot it. Then they email an offer, have mom send an e-transfer for the deposit and get an online mortgage. Ba-boom. Done.
This, of course, is nuts. Especially these days when a lot of vendors won't even let a home inspector in the door. If you buy without viewing, the risk is huge. You deserve what you get, including crap wiring, wheezy furnaces, weepy foundations, mold farms, nail pops and attic coons. I noticed American finance writer Ilyce Glink opining about this recently, and could not agree more. So here are a few things you should never, ever (ever) do when buying property…
First, don't buy a house online. It's called 'real' estate for a reason. This is not a video game. It's not Amazon. You can't return it if it's broken. Realtor photos and digital tours can be highly misleading, masking flaws and distorting reality. Google Streetview is fun, but useless for knowing the texture of the hood and the dodginess of the neighbour. So if Covid means you can't go there and look in every closet and crevice, plus have an inspection done, then don't buy during the pandemic.
Second, never buy without your own agent. It costs you nothing to have a person representing and assisting you, since the seller pays for this service. Realize that the listing agent is working for the owner, not you. A buyer's agent can find out valuable information on the sales history of the house, provide you with comparables, give an opinion on the price, the location and the market and negotiate the best possible terms. Especially if you're a first-time buyer, you need this. It's called adulting.
Third, be careful about that online mortgage. Yes, it's totally easy to get financing through a broker's website or one of those rate aggregators. But odds are you'll be borrowing hundreds of thousands of dollars that will take years, maybe decades, to pay off. The loan will come up for renewal periodically, interest rates will gyrate, and your circumstances may change. This is where a personal relationship can be meaningful. Algorithms don't give a fig.
Fourth, do not borrow based on interest rate alone. The lowest is not always the best. The cost of a home loan is just one aspect, and equally important are the built-in prepayment privileges or the penalty should you sell before the term expires. It might make more sense to borrow from your bank, for example, where you have investment accounts or a LOC than from a web site. But you may have to visit the branch. And that means putting your pants on. Oh, the sacrifice.
Fifth, believe nobody when told how much you can borrow. It's insane. While I know most Mills think they're just renting a big pile of money that never really needs to be repaid (because prices always go up) so the debt is irrelevant, this is unwise. When Covid leaves, inflation rears amid huge government borrowings and rates rise, real estate will be impacted. Borrow under the limit. Live below your means. Trust no one.
Sixth, have a damn good reason to buy. These days rents are falling, FOMO has jacked house prices while the virus and low rates have distorted the market. It's a recession with high unemployment, a weak economy and in the midst of a pandemic. The suburbs are nuts. Recency bias is everywhere. Nesting is rampant. This is not normal and diving into over-valued real estate is not a path to financial security. So (as oft stated here) buy only if you really need a house and can afford one without gutting your finances or imperiling your family.
But above all else, go there.
STAY INFORMED! Receive our Weekly Recap of thought provoking articles, podcasts, and radio delivered to your inbox for FREE! Sign up here for the HoweStreet.com Weekly Recap.