October 8, 2020 | The Last People Standing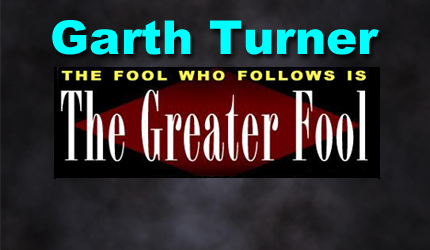 A best-selling Canadian author of 14 books on economic trends, real estate, the financial crisis, personal finance strategies, taxation and politics. Nationally-known speaker and lecturer on macroeconomics, the housing market and investment techniques. He is a licensed Investment Advisor with a fee-based, no-commission Toronto-based practice serving clients across Canada.
From Rossland, BC to gritty Toronto to rural Ottawa, nothing – nothing – is normal.
Blame Covid. And it ain't over yet. Real estate values are being skewed as never before. As a result risk, and its flip side – opportunity, are elevated. The virus has infected the brains and loins of Canadians and we may just be half way through a period which promises lasting consequences.
Blog dog Tom gives us a case in point. "I've been shopping real estate in a ski town called Rossland. This little beauty exists in the Kootenays, within the southern interior. 4 hours east of Kelowna," he reports.
Here, real estate has taken a few jumps, but is still quite affordable to the average city dog. Last year, a decent 3 bedroom house that needed a bit of work was about 350k.Then covid happened. Fast forward to June this year. The real estate market of this little town of 3000 is stormed by city folk fleeing their diseased high density life. Locals like myself are getting outbid left and right. Gentrification now in swing.  Prices have inflated obscenely.
Remember my little snippets on Lunenburg, 5,600 km away on the coast of the Atlantic? Same experience. Multiple bids and prices up 40% in eight months as Ontario refugees through emailed offers on properties they've never set foot in. The locals watch. Mystified. Amused.
And look at the scrubby, rocky turf outside the nation's capital. Sales and values have catapulted higher since the virus hit. Urban Ottawa prices have soared 28% this year (to an average of $622,600), but in the far suburban reaches of Dunrobin they climbed 64%, to $577,000. In Carp, where the goats and llamas prance, there's been a 84% price gallop, to $865,000.
As you know, sales/prices catapulted in both the GTA and YVR last month. Victoria and Montreal are nutso. The burbs are smoking with detacheds passing an average of $1 million in Mississauga, where all the hairdressers used to live.
But while this occurs, huge changes in the 416 condo market. Yikes. Take a gander at this chart showing sales and down active listings as never before on record.
Source: HouseSigma
Yup. Active listings are running 200% above last year's levels. As a result, average prices are dropping about $10,000 per month with rents tumbling even faster. Across the GTA tenants are paying 11% less than last autumn, and in the core the cost of a rental apartment is down almost 15%. More to come. You know why.
As rents drop and tenants disappear landlords – 40% of whom were already in negative cash flow – panic and sell.
As listings grow and prices fade leveraged investors counting on annual capital gains fall into negative equity. They bolt.
As the virus returns unemployment among potential renters creates a rental surplus. Students move home, classes are remote. Leases get cheaper.
As Covid flourishes the downtown office towers sit at 5-20% occupancy, so WFH eliminates the need to be in the core.
The bug's had a massive impact on psychology. People don't want to rise in elevators or share garbage rooms. They yearn for street access, back yards and spaces between neighbours.
Covid has collapsed immigration. A 70% drop in newcomers to Canada has eliminated a continual pool of new renters coming into the megalopolis.
And the bug killed Airbnb. First it was the collapse of travel/tourism, then local politicians banned it, followed by new regs seriously eliminating high-rise condos from the platform. There were 28,000 listings before Covid. Now down 90%.
Scads of new condos are coming to market as big projects lurch to completion. More listings. Lower prices.
There you go. The sales-to-listings ratio for condos is the lowest in a decade. Rents could bottom out at a 25-30% decline from February levels. In-demand buildings where listings were scarce even four months ago now have dozens of units on the market. The chickens have come roosting with a vengeance after 50% of all condo sales in recent years went to specuvestors and amateur LLs. The sales avalanche may only have started.
Just in time to chortle, here's Evan Siddell, the head of our federal housing agency who sounds a lot like a guy who real estate: "Trust me, this game of musical chairs ends and the last people standing are these folks loaded with debt," he said this week.
Eight months ago, would you have believed me telling you people would be desperate to buy in Carp? Or Rossland? Outer Mississauga? Or rural NS? That prime condos in the financial heartland would be going vacant and devaluing weekly? That the mortgage delinquency rate would be 17 times higher than that of the last 30 years? That we'd have a detached housing boom and price inflation during a recession, unemployment and pandemic?
Nope. Not a chance. But here we are. And just wait till you see what January brings.
STAY INFORMED! Receive our Weekly Recap of thought provoking articles, podcasts, and radio delivered to your inbox for FREE! Sign up here for the HoweStreet.com Weekly Recap.