October 15, 2020 | 'Prepping' Your Business for Imminent Deflation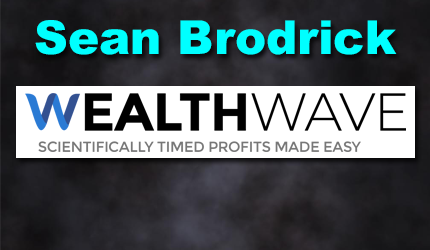 Sean is the natural resource analyst for Weiss Ratings. You can read his thoughts on gold, oil, cannabis, uranium and other natural resources at Wealth-Wave.com
It bears repeating: We're heading into a new "Dark Ages" of deflation.
Last week, we saw how this will impact you, your family and your community on a personal level.
Today, I want to address how this will impact you if you own or run a business. Because a "typical" reaction to a downturn could, quite frankly, speed the DEMISE of your enterprise.
Here are key areas that will need your attention:
Your Offering
You may have heard that innovation and diversification are the remedy for flagging sales. But diversification weakens your brand, leaving you to compete with everyone else. And be careful with innovation: The costs may not add to your bottom line.
Your Audience
With the highest household debt in history — and the pandemic leading to massive job losses — consumers are trapped. They're already opting for what they need rather than what they want. If you're selling luxury items, your sales could take a hit. Look at your advertising in terms of positioning. Personal customer service will be even more vital.
Your Suppliers
A lot of businesses will go bankrupt over the next few years. How are your suppliers doing financially? Be ready to explore alternatives and pivot quickly. If you don't already, start thinking of your major suppliers as business partners.
Your Bank
When credit contracts, banks start pulling in loans. Know the financial health of your bank (which are generally way under-capitalized). Get to know your bank manager. When it all hits the fan, relationships matter. And think about alternative sources of capital.
Your Credit Policies
Credit issues are going to explode. You'll need to have policies in place to identify potential issues with getting paid early in the process. Cash flow will be more critical than ever.
Your Costs
Prices for goods and services are going to be under extreme pressure in the coming years. Margins will get "tighter". Be sure to have the latest data on sales and costs. Also, any business purchase that increases debt is a potential red flag. Debt is your enemy in deflation.
Your Employees
In a deflationary economy, employees will see their wages buy more (as prices for goods and services start to dive). It's wise to communicate this benefit so they realize this benefit easily trumps any raise they might ask for. On the other side of the coin, employees are going to be apprehensive. Worried employees don't work at full capacity. Be supportive.
Your Rent
Stay away from long-term contracts that lock you in at today's prices. Prices for virtually everything will steadily drop in a deflationary environment. Landlords are going to have lots of vacancies and will be willing to "deal". And if possible, lower your overall footprint.
Your Assets
As the value of currency increases, asset prices go down. Unload assets you are not depending on for profit. Consider selling important assets and renting them back as needed.
Your Team
Staying profitable is going to get tougher than ever before. You'll need to have very frank discussions as to whether it's better to sell the business "at the top" … or focus on strategies to weather the protracted storm. Your team is going to have to buy in to any changes in direction. Think about setting up a war room where you can get everyone laser-focused on strategies to preserve profit and boost cash.
Your Community
Just as in your personal life, your business community is going to be more essential than ever. Partnering will be key. Know your competitors. There will be opportunities to grow with them down the road!
All the best,
Sean
STAY INFORMED! Receive our Weekly Recap of thought provoking articles, podcasts, and radio delivered to your inbox for FREE! Sign up here for the HoweStreet.com Weekly Recap.