October 28, 2020 | Big Questions About Net Zero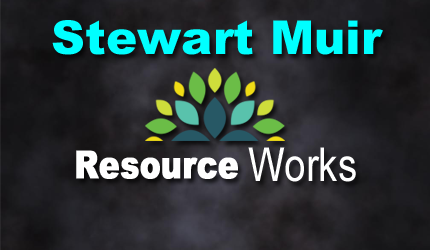 Stewart Muir is founder and executive director of the Resource Works Society, a Vancouver-based group open to participation by British Columbians from all walks of life who are concerned about their future economic opportunities. He is an author, journalist and historian with experience on three continents including a financial editor of The Vancouver Sun responsible for mining and markets coverage. Since Resource Works was established in 2014, the group has gained international recognition for its practical approach to the public challenges of responsible natural resource development and use.
We're still awaiting the rules and regulations that the federal government is drafting to execute its plan to achieve net-zero emissions in Canada by 2050. Industries and resource projects from coast to coast to coast know they will be compelled by 2050 to eliminate or offset greenhouse-gas emissions, but how?
The draft rules and technical guides will begin coming out later this year and in 2021, it seems, under Ottawa's Strategic Assessment of Climate Change, of which a revised version was issued this month. But we do know that proposals for new mines, power plants, pipelines or railways in Canada will have to include plans to hit 'net zero' emissions by 2050 if they have any hope of getting approved. And then there's Ottawa's Clean Fuel Standard, on which we also await details. (See our 12 things to know about Ottawa's Clean Fuel Standard.)
Ottawa's approach was outlined by Environment Minister Jonathan Wilkinson in an interview earlier this month with Paul Wells of Maclean's magazine. Wells began by noting that Canada, at this point, is not going to meet its 2030 emissions goals under the Paris Agreement on Climate Change of 2015. Wilkinson pointed to the Throne Speech of Sept. 23: "The specific language was that we will bring forward immediately an enhanced climate plan that will demonstrate how we will achieve and exceed our current 2030 targets. . . .
"Wait for a few weeks. What you will see will be bold and it will position Canada on a trajectory to exceed those targets. It's the reason I'm actually sitting here in Ottawa rather than sitting back at home with my family. At the end of the day, climate is the crisis on the horizon."
So, do Canadians face further increases in carbon taxes?
Wilkinson: "Well, I would say everything is on the table. That would include considerations around price. It would include regulatory considerations, tax-related considerations, investment considerations. But the price on pollution is the most efficient way to reduce greenhouse gas emissions. If you're going to try to achieve the Paris targets . . . and you're going to try to do that without a price on pollution, it's going to be really interesting to see how you put together a credible climate plan."
(You can read the full interview here.)
As Wilkinson talks of "considerations around price", Mark Jaccard, professor of sustainable energy at Simon Fraser University, insists: "You have to have those regulations or pricing. We've always known it. We still know it." None of the road to net-zero is going to be easy: fossil fuels deliver more than 70 per cent of energy used in Canada, and the use of technology and offsets to tackle emissions has a long way to go.
Canada will also unveil later this fall its long-term strategy for producing and using "clean" hydrogen to produce energy. Meanwhile (although Wilkinson sees limitations) Natural Resources Minister Seamus O'Regan has been pushing nuclear power generation. Says O'Regan: "As the world tackles a changing climate, nuclear power is poised to provide the next wave of clean, affordable, safe and reliable power. Bill Gates put it succinctly: 'Nuclear is ideal for dealing with climate change.' Why? Because it can provide almost immeasurable amounts of energy with zero CO2 emissions. Zero.
"In fact, nuclear energy in Canada already displaces over 50 million tonnes of greenhouse gas emissions every year. That's the same as removing 3 million cars from the road each year. That's critical when you realize that our government has made a commitment that Canada will not just exceed its 2030 Paris Agreement targets but will reach net zero by 2050."
He's been speaking, though, of small and medium nuclear reactors (SMRs) rather than huge power plants. (Canada now has five big plants in three provinces, housing 22 nuclear reactors and producing about 15 percent of Canada's electricity.)
O'Regan: "Nowhere is the potential of nuclear greater than with respect to small modular reactors. To generate electricity. And power resource extraction in distant places. To desalinate water. And replace coal. And to offer a clean, alternative source of light and heat in rural and remote communities. Canada is perfectly positioned to be among the leaders in SMRs."
By now, 78 of the world's 195 countries have signed on to the goal of net-zero by 2050.  (Japan this week became the latest). And, as O'Regan has noted, so have "a growing number of small, medium and large corporations." One example: Cenovus Energy says its new merger with Husky Energy will mean the combined operation will have an "ambition to achieve net zero emissions by 2050." (Specific targets and plans are to be announced later.)
Meanwhile, federal agencies and programs are working on their own net-zero plans, and Ottawa has is looking at the first batch of proposals invited under the Climate Action and Awareness Fund. That fund will put up $206 million over five years to support Canadian-made projects that help to reduce Canada's greenhouse gas emissions. And O'Regan adds: "My department alone is supporting over 900 clean technology projects across the country. We've invested nearly $1 billion in Canadian clean tech initiatives, with the total value of these projects more than four times that.
"As a government, we have invested more than $3 billion since 2017 in clean energy innovation like carbon capture and storage, wind and solar power, alternative fuels, energy storage, smart grids and energy efficiency."
But the big question remains: What does net zero by 2050 mean for Canada industry—and for the jobs and benefits they provide, and the taxes they pay?
STAY INFORMED! Receive our Weekly Recap of thought provoking articles, podcasts, and radio delivered to your inbox for FREE! Sign up here for the HoweStreet.com Weekly Recap.