October 4, 2020 | 3 Reasons Why U.S. Cannabis Stocks Get the Green Light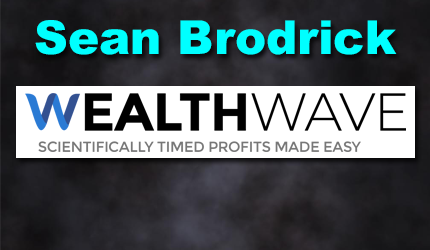 Sean is the natural resource analyst for Weiss Ratings. You can read his thoughts on gold, oil, cannabis, uranium and other natural resources at Wealth-Wave.com
The not-so-good news is that marijuana stocks are snoozing while many other industries are heading higher.
But I don't expect this to last for long. That's because hot money loves to flow into marijuana stocks. It's just that for now, the industry is consolidating. So, I'm in no hurry to buy.
Let me put that another way: I see plenty of great stocks with bright futures. But I think I might be able to buy them cheaper in another couple of weeks.
So, why am I so bullish on cannabis stocks longer term? Here are the three major reasons:
1. Pandemic, Shmandemic! Sales Are Rocketing
This year, even though the pandemic has crippled the economy and forced people to lock themselves up in their homes, U.S. cannabis sales are projected to rise over $19 billion.
That's from a new report from New Frontier Data. These sales are way up from the $13.2 billion seen last year. Over the next five years, we're looking at a compound annual growth rate of 17.7%. Many industries would give their left testicle to get that kind of growth.
2. Massachusetts and Chill
Massachusetts Gov. Charlie Baker did NOT give sellers of recreational cannabis in his state the "essential" status that other states did. Essential designation allowed cannabis dispensaries to stay open when other businesses had to shut and insulated sellers in other states against the worst effects of the pandemic-induced recession.
Baker's order resulted in recreational cannabis sales in Massachusetts to be shuttered from March 24 through most of May. That's better than a lot of other types of businesses, so maybe I shouldn't gripe. But then, complaining is America's pastime.
Well, you know what? Sales in Massachusetts went up anyway!
As this chart from industry tracker Headset shows, Massachusetts adult cannabis sales managed to grow 53% between January and August, from $52 million to $79.6 million.
To understand the first chart I showed you, look at this second chart. Cannabis is wildly popular. It is growing in popularity. And sales will rise, even with government roadblocks.
3. New Jersey Is Ready to Boom
Speaking of governors, New Jersey Governor Phil Murphy sees the monetary potential in cannabis, and he's been working hard to make it legal in his state despite the efforts of state legislators who would like to keep it illegal.
Now, cannabis is on the November ballot in New Jersey. Citizens favor it by a lopsided margin of 68% to 26%. And according to recent estimates, a recreational marijuana industry in this state with a population of nearly 9 million people would reach $850 million-$950 million in sales a year by 2024.
This would probably sound the starting gun for surrounding states that are thinking about legalization — New York, Pennsylvania, Connecticut and Rhode Island. Between them, they have another 37 million residents.
You put all this together, and I think the U.S. cannabis industry could have a very good 2021. More and more multi-state operators (MSOs) are either already profitable or getting there fast.
My Marijuana Millionaire Portfolio subscribers have a bunch of them already, and I'll be recommending more soon. If you're doing this on your own, be careful and do your research.
All the best,
Sean
STAY INFORMED! Receive our Weekly Recap of thought provoking articles, podcasts, and radio delivered to your inbox for FREE! Sign up here for the HoweStreet.com Weekly Recap.