October 8, 2020 | 3 Bullish Gold Charts for New Orleans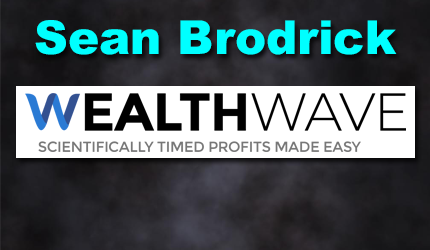 Sean is the natural resource analyst for Weiss Ratings. You can read his thoughts on gold, oil, cannabis, uranium and other natural resources at Wealth-Wave.com
Next week, I'll be speaking at the New Orleans Investment Conference. It's always a great conference with lots of interesting people and companies.
Today, I'm giving you a sneak preview of my presentation — three must-see charts with big implications for gold.
Chart 1: M2 Money Supply
Let's start with money supply …
This chart, using data tracked by the Federal Reserve, shows M2 Money supply. That's a combination of M1 — currency in circulation — as well as saving deposits, certificates of deposit and money market deposits for individuals. It shows how quickly money is entering the system.
Under normal circumstances, this chart would be insane. But these aren't normal times. On Tuesday, Fed Chair Jerome Powell warned that the economy could see "tragic" results without more government support. Failing that, the Fed will pump "free" money into the system until it's bursting at the seams.
On the upside, it's hard to have a depression when money is "free." On the downside, a flood of free money is inflationary — more money chasing tangible things — and so that's bullish for gold over the longer term.
Chart 2: Negative-Yielding Debt
One of the biggest gripes bears make about gold is that it doesn't pay interest. Well, neither do a lot of bonds around the world lately. Here's a chart of negative-yielding debt in the world …
You can see how the price of gold tends to track higher with the amount of negative-yielding debt in the world. Recently, that amounted to about $15.5 trillion. And the trend is higher. I'd take that as bullish for gold.
Chart 3: ETFs Stock Up Metal Hand Over Fist
Recently, the physical metal held by ETFs soared …
Investors are using ETFs to stack up gold and silver by the metric ton. Demand seems insatiable. But can you blame them? There are a lot of things to worry about in the world — and gold and silver have a well-earned reputation as safe harbors in times of trouble.
Now, add these three forces into the pot, along with other long-term bullish forces — such as declining gold reserves at mines around the world, the world already hitting peak silver production, with peak gold production on the horizon, no major gold discoveries over the past three years and more — and you can see that the outlook for gold is quite bullish.
So, dips in the price of gold and miners are a gift to wise investors … and pullbacks can be bought.
I'll have a lot more in my presentation on the 14th at the New Orleans Investment Conference. The best part is the conference is virtual, so you don't even have to travel to New Orleans to attend. Just CLICK HERE to reserve your slot. I'll give attendees the scoop next Wednesday.
And check out my workshop while you're there, on "Junior Miners with Giant Potential." In it, I give a whole bunch of little-known companies bursting with opportunity for savvy investors.
All the best,
Sean
STAY INFORMED! Receive our Weekly Recap of thought provoking articles, podcasts, and radio delivered to your inbox for FREE! Sign up here for the HoweStreet.com Weekly Recap.