September 4, 2020 | Lucky Australia Strikes Out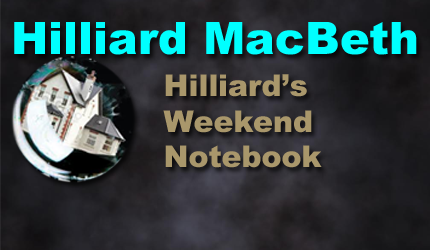 Author of "When the Bubble Bursts: Surviving the Canadian Real Estate Crash"
Australia outpaced Canada in economic terms during the housing and resource boom of the last twenty years. And, unlike Canada, Australia managed to avoid a recession for almost thirty years.
A combination of real estate growth and resource-based exports kept the country Down Under growing, until now.
Has Australia's lucky streak come to an end?
Australia was nicknamed "The Lucky Country" decades ago.
The term comes from the 1964 book by Donald Horne "The Lucky Country" but he gave the phrase a negative context when he argues that Australia's success was more due to luck and geography than talent or hard work.
Source: Donald Horne, 1964
But now that Australia has entered a recession, the first since 1991, that streak of good luck will have come to an end, depending on how severe the recession is. For the period ending June 2020 GDP declined by 6.3 percent from the previous June in 2019. Australian household consumption collapsed by 12.7 percent. This compares to a total decline peak-to-trough of about 4 percent in the U.S. in the 2008-09 Global Financial Crisis.
One has to go back to 1930 in Australia to find something worse, when GDP declined by an estimated 10 percent as reported by the Sidney Morning Herald.
The slowdown is severe:
"Discretionary spending dropped by 25 per cent, while spending on services fell by 17.6 per cent. The biggest hit was to transport spending, which fell by 85.9 per cent, while households slashed spending on hotels, cafes and restaurants by 56.1 per cent."
In the second quarter GDP dropped by 7.4 percent, compared to the previous record for a quarter of -2.4 percent in 1974. Canada's GDP shrinkage was greater, at more than 10 percent in the quarter.
In fact, Australia's sharp decline in GDP was not nearly as bad as other developed countries like Canada. But for Australia it is a very big change in trend.
Source: Financial Times, Saul Eslake
Economist Sarah Hunter from BIS Oxford Economics says that "the path back from Australia's Covid-19 recession would be long and hard." "We expect it to take until early 2022 for activity to return to pre-pandemic levels."
The question now becomes will Australia's amazing housing bubble survive until the economy recovers?
Australia has one of the most extreme house price and household debt bubbles in the world formed over at least three decades without any serious interruption due to recession.
To service the debt associated with this bubble, which is among the highest in the world, most Australians contribute a large portion of their pay monthly. Unemployment jumped to 7.5 percent, so fewer Aussies can meet their obligations.
Martin North, founder of Digital Finance Analytics in Australia, uses a survey to track the status of Australians with their mortgage and consumer debt. The latest numbers:
Source: Digital Finance Analytics
About 40 percent of all households with mortgages are experiencing some stress. Martin breaks it down by other categories:
Source: Digital Finance Analytics
The group at greatest risk is "young growing families" along with "battling urban". It is interesting that "exclusive professionals" are just below average, but the numbers for all groups are too high going into such a serious recession.
Australians, like Canadians and many others, will be tested to the limit by this recession. The risk is that the elevated private sector debts will tip the economy in a "debt deflation" spiral that leads to asset liquidations and default. Perhaps governments can act swiftly enough to mitigate the impact, as governments did in March 2020 when incomes were hit by the lockdown.
But there is a limit to what governments can do to prevent asset price declines, default and bankruptcy.
Hilliard MacBeth
The opinions expressed in this report are the opinions of the author and readers should not assume they reflect the opinions or recommendations of Richardson GMP Limited or its affiliates. Assumptions, opinions and estimates constitute the author's judgment as of the date of this material and are subject to change without notice. We do not warrant the completeness or accuracy of this material, and it should not be relied upon as such. Before acting on any recommendation, you should consider whether it is suitable for your particular circumstances and, if necessary, seek professional advice. Past performance is not indicative of future results. The comments contained herein are general in nature and are not intended to be, nor should be construed to be, legal or tax advice to any particular individual. Accordingly, individuals should consult their own legal or tax advisors for advice with respect to the tax consequences to them, having regard to their own particular circumstances.. Richardson GMP Limited is a member of Canadian Investor Protection Fund. Richardson and GMP are registered trademarks of their respective owners used under license by Richardson GMP Limited.
STAY INFORMED! Receive our Weekly Recap of thought provoking articles, podcasts, and radio delivered to your inbox for FREE! Sign up here for the HoweStreet.com Weekly Recap.