September 8, 2020 | Fed 'Sink Hole' No. 2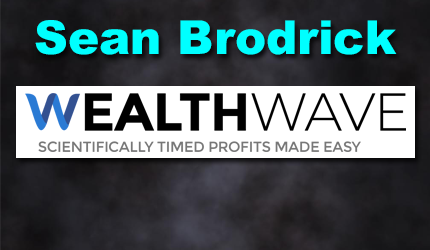 Sean is the natural resource analyst for Weiss Ratings. You can read his thoughts on gold, oil, cannabis, uranium and other natural resources at Wealth-Wave.com
Last week, I told you about the greatest wealth gap of all time. That was Fed "Sink Hole" No. 1. The second "sink hole" — courtesy of your U.S. Federal Reserve — is (drum roll please) …
The Greatest Government Debt of All Time
Enabled by the Fed's epic money printing binges, the U.S. government went on a series of shopping sprees like a gang of drunken sailors.
Even before the coronavirus pandemic struck, the U.S. federal budget deficit had ballooned to $1 trillion.
Then, suddenly, it got much, much worse.
To fund its pandemic bailouts and stimulus, Congress instantly quadrupled the expected federal deficit to nearly $4 trillion.
And it's on track to double it AGAIN to $8 trillion!
This insane spending looks to add an extra $16 trillion to our federal debt by 2025.
But what's most frightening is the alarming SPEED at which this is all happening.
To accumulate the first $16 trillion in government debts, it took 226 years … and every president of the United States, from George Washington to Barack Obama.
Now, D.C. has committed to the same amount in just a few MONTHS!
The spending and money printing we're seeing in response to the coronavirus pandemic is no longer just irrational. It's absolutely INSANE!
Plus, when you run gigantic deficits year in and year out, you have to finance them by issuing debt.
Mountains of it.
Even BEFORE the massive stimulus rolled out in response to COVID-19, big government's "enablers" — the U.S. Federal Reserve — funded their big-spending friends by creating the greatest bubble of all time.
America's debt has more than QUADRUPLED since the start of the millennium, surging from $5.7 trillion to over $26.7 trillion today.
To picture what a staggering amount of money this is, take this into context …
If you'd spent $1 million EVERY DAY since the days of King Solomon (1000 BC), you would have spent only $1.1 trillion.
Then, you'd have to spend the next 70,101 years paying off the rest.
And I haven't even included those "unfunded liabilities" — promises made by the government for Medicare, Medicaid and Social Security payouts, totaling upwards of $45.8 trillion.
But it's the ratio of debt to GDP that has me most concerned.
By Feb. 11, 2019 — a full year before the pandemic — the debt-to-GDP ratio had already surpassed 106%. And by the end of this year it's expected to reach a stunning 120%.
That means the debt ALONE will be 20% greater than the sum total of goods and services our country produces in a year.
The last time the ratio was this high was during World War II because we needed to spend massive amounts of money to make sure the Nazis didn't take over the world.
So, the question is:
What's to stop skittish holders of U.S. debt from insisting on higher interest rates?
Which would lead to …
The interest our government needs to pay to SERVICE that debt going through the roof.
Who in their right mind thinks this will end well?
Many are already preparing for the inevitable by investing in vehicles that RISE when stocks FALL …
… like the ProShares Short S&P 500 ETF (NYSE: SH, Rated D).
In fact, investors of this fund are seeing a quick 4.3% gain since last Wednesday.
And if you're worried about the U.S. dollar losing value, an easy way to hedge against that is to hold SPDR Gold Shares (NYSE: GLD, Rated B).
All the best,
Sean
STAY INFORMED! Receive our Weekly Recap of thought provoking articles, podcasts, and radio delivered to your inbox for FREE! Sign up here for the HoweStreet.com Weekly Recap.