August 11, 2020 | When the Metals Run, Bet on Silve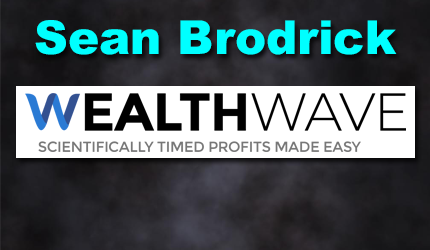 Sean is the natural resource analyst for Weiss Ratings. You can read his thoughts on gold, oil, cannabis, uranium and other natural resources at Wealth-Wave.com
We're in bull markets for gold and silver, and I like both metals. But if you put a gun to my head, and asked which would outperform, I'd say silver — silver miners even more so.
Part of this is history. I'm old enough to have been through multiple precious metals bear markets. Silver wins every time.
You can see it in data from CPM Group. In the last bull market from 2001 to 2011, gold rose 636% while silver surged a whopping 904% over the same period. From 1993 to 1996 gold rose 28% while silver rallied 63%.
Take a look at this chart …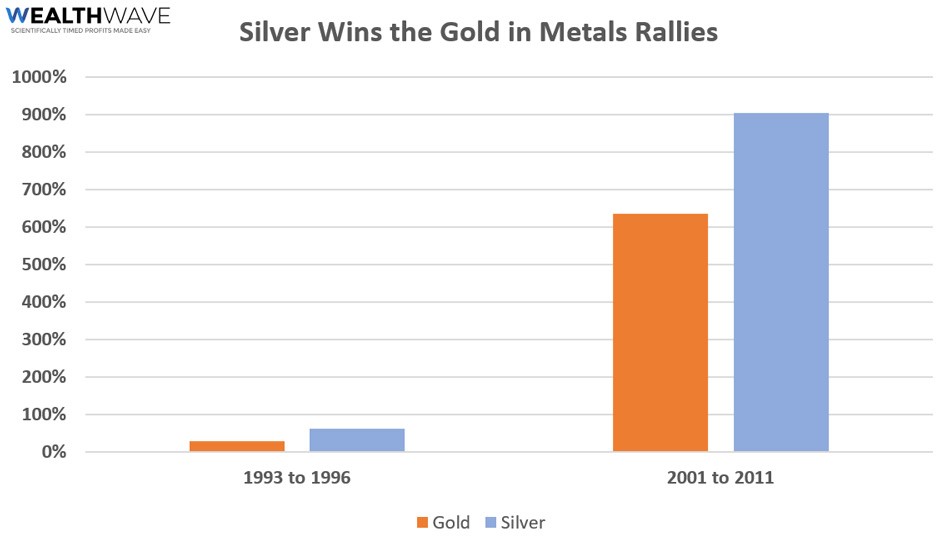 Data Source: CPM Group
You can see that silver runs laps around gold in the two previous big bull markets. You might say that silver wins the gold.
I've told you before that silver is the drama queen of the precious metals. When gold is down, silver lays down on the floor and sobs. When gold is up, silver is bouncing up to bang its head on the ceiling. Silver has a beta, or relative volatility, of 1.4 compared to gold.
Part of this is due to the size of the two markets. In 2019, the gold market was valued at $24.5 trillion. That's more than FIVE-TIMES the size of the $4.4 trillion silver market. So, when hot money flows into silver, the metal gets pushed around like a ragdoll.
Also, silver supply is more constrained than gold supply. For one thing, we've already hit peak silver — that is, peak production of silver at mines around the world. The world's silver production has gone down four years in a row, dropping 3.8% last year. Gold production, on the other hand, MAY be peaking this year.
Then there's the fact that two-thirds of the world's silver supply comes as byproduct from other metals mining, mostly copper, lead and zinc. So, there's no easy way to crank up silver production in response to demand.
And BOTH metals are getting a boost from lower real yields. I've been pounding the table about that, most recently last week. As the real yields of government bonds to go less than zero, the opportunity cost of holding metals vanishes.
Since the liquidity crisis in March, the metals have rallied for a number of reasons. And sure enough, silver and silver miners are outperforming gold and gold miners. Look at this next chart …
Since mid-March, gold is up 33.7%. Silver is 89.9%. Those are both good. But the VanEck Vectors Gold Miners ETF (NYSE: GDX) is up 124.9%, while the Global X Silver Miners ETF (NYSE: SIL) is up a stunning 166.1%. Wow!
So, have you missed this move? Heck, no!
Again, if this precious metal bull market is anything like the last two, it has years to run. That means pullbacks can be bought. And if you're smart, when those pullbacks come, you'll buy silver and silver miners.
All the best,
Sean
STAY INFORMED! Receive our Weekly Recap of thought provoking articles, podcasts, and radio delivered to your inbox for FREE! Sign up here for the HoweStreet.com Weekly Recap.