August 26, 2020 | News You Can Use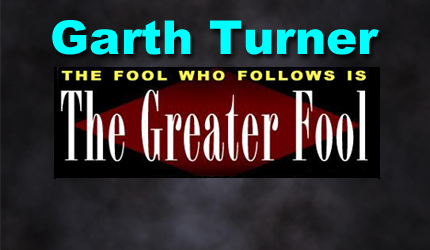 A best-selling Canadian author of 14 books on economic trends, real estate, the financial crisis, personal finance strategies, taxation and politics. Nationally-known speaker and lecturer on macroeconomics, the housing market and investment techniques. He is a licensed Investment Advisor with a fee-based, no-commission Toronto-based practice serving clients across Canada.
Go Prefs!
When the virus came to town central banks crashed interest rates, crushing bond yields and preferred share values. Bond prices jumped, but prefs tanked. And what did this pathetic blog suggest? You bet – buy some preferreds. They're cheap, we enthused, they chuck a handsome dividend, are tax-efficient and pretty much guaranteed to jump in value once the economy reopens.
Well, as it turns out, you didn't need to wait that long.
Yes, interest rates are still in the ditch and will likely stay there for two or three years. But pref ETFs have now jumped more than 40% in value since March 23rd, they pay a juicy 5% (compare that to a 1% GIC) and you can collect the dividend tax credit. What's not to love?
And look what the dudes running the Royal Bank just did!
RBC on Wednesday announced it's redeeming about $1.5 billion worth of outstanding preferred shares – buying back six different issues at the price of twenty-five bucks. This comes on the heels of the bank issuing new debt last month, so a truckload of dollars will be looking for a new home – plus the outstanding supply of prefs has just been reduced. "This is huge!!" says my suspending-snapping portfolio manager buddy Ryan, who has far too little stimulus in his life. "If other banks follow suit this would add to the reduction of supply and be very positive for the pref market!"
In case you missed it, prefs swelled on Wednesday like a lovesick guppy.
So, you took the advice five months ago, right? By the way, our balanced portfolio model currently holds about 13% in prefs. The remainder of the 40% in fixed-income assets is government, corporate and provincial bonds and a smidgeon of cash. The overall yield of the bonds and prefs is about 3.75% – money you make while sleeping. The capital appreciation in preferred values is on top of this. Thanks, RBC. Love ya.
The kiss of death
BC, there were more than 22,000 Airbnb listings in Toronto alone. Today there are 90% fewer. And things are about to go from awful to terminal for those who have hung on to their vacation-rental condos, waiting for Covid to go away and the tourists to return.
Come two weeks, there'll be new rules which will (a) destroy commercial Airbnb hosts, (b) free up more rental units, (c) help push lease rates lower and (d) suck more air out of the condo market. On September 10th all short-term rental operators will have to register with the city and collect tax (as in Vancouver), plus it'll be illegal to have an Airbnb space not inside your principal residence.
Pow. This means some massive condo complexes (like the infamous ICE, downtown) which used to house hundreds of short term rental units bought by amateur landlords and specuvestors are now financially sinkholes for them. It's the end of ghost hotels. Hallelujah.
This is welcome news for people who actually live in those buildings and are tired of the partying transients with their lousy garbage-room habits and suitcases – probably laced with Covid-carrying bedbugs – stuffing up the lifts. For renters it translates into hundreds, maybe thousands of new apartments coming onto the market as owners scramble for revenue and compete with rent cuts. And there's already evidence of the impact on real estate, as condo listings explode, inventory builds and prices start to erode.
Local pols did the right thing. It only took an economic disaster, which they're making a little worse, to get there. Good job.
Pressing your luck
As noted here days ago, five-year insured mortgages are now available for the ridiculously low price of 1.5%, or about half the going rate of 18 months ago – thanks to the bug. Cheap money lets people be even more irresponsible, hedonistic and house-horny than in the past, increasing their borrowing limit, allowing them to spend an additional amount on an inflated house in a bidding war conducted by a rockstar realtor who makes more than a cardiac surgeon.
Well, we're apparently not done yet. The one-five barrier may be broken before long. Mortgage broker celebrity (only in Canada) Rob McLister is calling for a 1.49% home loan before long as US long bond yields flutter lower. But he's also a responsible cookie, adding this: "Canadians already enjoy tremendously low (record low) rates. Insured rates are now just 10 bps away from 1.49%. If your mortgage closes in the next 120 days and you plan to lock in, be careful about pressing your luck too much."
BTW, he brings some news on mortgage deferrals. Seems homeowners who stopped paying in March and April are still not making payments – at least to the major banks. In fact at Scotia, for example, the number of deadbeats has actually increased over the summer. So will the market plunge over a deferral cliff, come October?
We shall know soon enough. Curb your FOMO.
STAY INFORMED! Receive our Weekly Recap of thought provoking articles, podcasts, and radio delivered to your inbox for FREE! Sign up here for the HoweStreet.com Weekly Recap.