July 31, 2020 | When It Rains It Pours, Florida Edition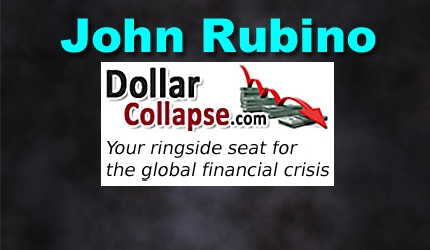 John is author or co-author of five books, including of The Money Bubble, The Collapse of the Dollar and How to Profit From It, Clean Money: Picking Winners in the Green-Tech Boom and How to Profit from the Coming Real Estate Bust. A former Wall Street analyst and featured columnist with TheStreet.com, he currently writes for CFA Magazine.
Problems often come in bunches. And each new one adds — sometimes exponentially — to the complexity of a given situation. See One Problem Is Manageable. Five Might Not Be.
The latest example of this unfortunate principle in action is the mess Florida might face in a few days. The state is already battling a resurgent pandemic (see Florida reports 253 new coronavirus deaths in third straight daily record), apparently due to its surplus of retirees and lack of a coherent plan.
But that's one problem and could, with the right combination of luck and good sense, be manageable.
Unfortunately, it's hurricane season and South Florida is smack dab in the middle of Hurricane Alley. And here comes a storm. From CNN:
As a tropical storm, Isaias whipped Haiti and the Dominican Republic and left hundreds of thousands of people without power on Puerto Rico alone.
Now a hurricane, it's heading toward the Bahamas and Florida on Friday morning — and may eventually have much of the US East Coast in its sights.

Isaias strengthened into a Category 1 hurricane late Thursday after crossing the Dominican Republic, and — with maximum sustained winds of 75 mph — was hitting the southernmost Bahamas islands with rain and wind Friday morning.

The hurricane is expected to slam the Bahamas and the Turks and Caicos with 4 to 8 inches of rain and leave potentially life-threatening flooding Friday and Saturday, the National Hurricane Center says.

Isaias' center then is expected to get close to Florida's east coast Saturday or Sunday — a threat that has prompted the state to shut down some testing sites for Covid-19. Rains from outer bands could hit South Florida by Friday night.

The storm comes at a sensitive time during the coronavirus pandemic. Florida reported nearly 10,000 new Covid-19 cases Thursday, the highest total for one state on that day, according to data from Johns Hopkins University.

Miami-Dade County Mayor Carlos Giménez told CNN on Thursday he would be concerned about keeping evacuees socially distanced if a hurricane hit the state.

"Look, if we have a major hurricane here, then we're going to have to evacuate a number of people and then we're going to have to … try to keep them separated as much as possible," he said. "That's a concern."

"When you're not testing is also a concern," he added. "But the greater danger, the immediate danger has to be taken care of first, and that's getting our people out of harm's way."
The latest forecast (see below) has the storm grazing rather than slamming into South Florida. But even a slight drift to the west over the next couple of days would put it dead center on Miami. In which case the mayor's concern over "trying to keep them separated" will have to be addressed. And it's not clear how you evacuate a million (mostly aged) people and stash them in a safe place while also maintaining social distancing and other anti-viral protocols.
Hopefully Florida dodges this particular bullet. But hurricane season runs through November so this is, very possibly, just the first step in a seriously complex journey.
The point of this series is not Schadenfreude. It's to illustrate the wisdom of financial caution. Whether you're an individual, state, or nation, borrowing too much money leaves you vulnerable to sudden, big, multi-part crises. If you're debt-free with money in the bank, you have a chance of muddling through. If you're broke and deeply in debt, your odds of survival – let alone success — plunge. In that sense, we're all Floridians now.
STAY INFORMED! Receive our Weekly Recap of thought provoking articles, podcasts, and radio delivered to your inbox for FREE! Sign up here for the HoweStreet.com Weekly Recap.