July 31, 2020 | The Fed is Here to Help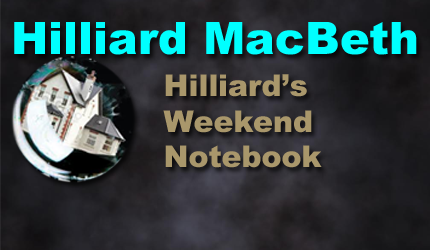 Author of "When the Bubble Bursts: Surviving the Canadian Real Estate Crash"
The Federal Reserve made no change to its interest rate at this week's meeting. The media release said that the Fed is worried about the economic impact of COVID-19.
The Fed said it will use its "full range" of tools to support growth.
What more can the Fed do?
The US Federal Reserve continues to push growth, or at least to reduce the weakness in the economy. But the Fed's interest rate tool that is used most often is practically useless in this environment since its stimulus effect is non-existent when people are out of a job. And some are worried they could be next to lose a job.
The Fed would love it if the government would use its considerable spending power to pump up the economy and take some of the pressure for boosting the economy off the Fed. As Chair Powell said, "Fiscal policy is essential here." But what a divided Congress can do less than 100 days from the election is unclear.
The Fed has done more than anyone thought possible. For example, the expansion of the Fed balance sheet has been nothing short of phenomenal:
FRED – St. Louis Fed.
This kind of monetary activism at the Federal Reserve is completely outside of what was anticipated when it was formed. The original purpose for the Fed was to act as a lender of last resort to help commercial banks who ran short of cash during the all-too-frequent bank runs. But, starting in 1987 when the stock market dropped 20 percent in one day, the Fed has acted more like a "loss prevention" machine for investors during every recession since then, with mixed results.
Since February 2020, the Fed balance sheet has expanded 75 percent, from $4 trillion to $7 trillion. Nobody knows what impact this activist Fed's actions will have but the track record of the last few years is not encouraging. While the economy has not been able to generate even an average recovery in employment and incomes the monetary actions from the Fed have pushed speculation in financial markets. In the Federal Reserve Act of 1913 there was a prohibition against lending for speculative activities. But that ship has sailed, long ago.
On Wednesday, the stock market strengthened to within 4 percent of a record high set in mid-February. And on Thursday, the release of second quarter GDP (a decline at a 32% annual rate) was a shocker to many apparently, as the stock market immediately sold off. But who did not know that was coming?
Perhaps these unprecedented Fed moves are what pushed gold to a record high of $2,000 per ounce recently.
From the Fed release on July 29:
"To support the flow of credit to households and businesses, over coming months the Federal Reserve will increase its holdings of Treasury securities and agency residential and commercial mortgage-backed securities at least at the current pace to sustain smooth market functioning, thereby fostering effective transmission of monetary policy to broader financial conditions."
"The Federal Reserve is committed to using its full range of tools to support the U.S. economy in this challenging time, thereby promoting its maximum employment and price stability goals."
The phrase "full range of tools" was noted by Wall Street traders, and one could see them reaching for the "buy" key.
Perhaps if there is a second wave of COVID-19 that interrupts the economic recovery we will get to see what the Fed means by the full range of tools.
Meanwhile, Chair Jerome Powell is pleading for Congress to do something.
"Policy actions need to be taken at all levels," Powell said.
Hilliard MacBeth
The opinions expressed in this report are the opinions of the author and readers should not assume they reflect the opinions or recommendations of Richardson GMP Limited or its affiliates. Assumptions, opinions and estimates constitute the author's judgment as of the date of this material and are subject to change without notice. We do not warrant the completeness or accuracy of this material, and it should not be relied upon as such. Before acting on any recommendation, you should consider whether it is suitable for your particular circumstances and, if necessary, seek professional advice. Past performance is not indicative of future results. The comments contained herein are general in nature and are not intended to be, nor should be construed to be, legal or tax advice to any particular individual. Accordingly, individuals should consult their own legal or tax advisors for advice with respect to the tax consequences to them, having regard to their own particular circumstances.. Richardson GMP Limited is a member of Canadian Investor Protection Fund. Richardson and GMP are registered trademarks of their respective owners used under license by Richardson GMP Limited.
STAY INFORMED! Receive our Weekly Recap of thought provoking articles, podcasts, and radio delivered to your inbox for FREE! Sign up here for the HoweStreet.com Weekly Recap.