July 21, 2020 | 3 'Uh-Oh' Economic Charts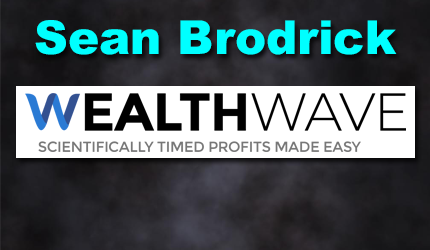 Sean is the natural resource analyst for Weiss Ratings. You can read his thoughts on gold, oil, cannabis, uranium and other natural resources at Wealth-Wave.com
The folks in Washington are wrestling over the size of another stimulus package — it should be over a trillion dollars, potentially even more. In the short term, more "free money" should drive stocks up.
But there are some real reasons to go "uh-oh" on the economy. So, while you ride this rally, be aware that the next step down could be a doozy!
Luckily, there are ways you can invest to protect yourself and even profit. I'll touch more on that in a bit. For now, let's look at our first chart …
Chart No. 1: U.S. Economic Recovery Starting to Fade
We know the stock market has made a steady recovery. How is the real economy doing? While it has recovered from its March lows, it's starting to flatten out.
This chart is from the excellent folks at Oxford Economics. An economist there, Gregory Daco, told the press: "The risk of a relapse in demand is rising."
Daco's measure of states' recovery finds the economic rebound has slowed week-over-week in 14 states. Economic activity has actually declined in 15 states.
We don't have a crystal ball, so we can't see what's next with economic growth.  But we do have something else …
Chart No. 2: Consumer Confidence Slumps Again
The University of Michigan Index of Consumer Sentiment IS a forward-looking indicator. And it's not looking good.
The University of Michigan's preliminary sentiment index, released on Friday, decreased 4.9 points to 73.2. That means Americans' view of the five-year economic outlook declined to the lowest level since 2014. And that reversed most of the prior month's 5.8-point gain.
Not only did the Index drop, it was a huge surprise to economists. The economy is getting harder to predict. That's not good, either.
The drop in consumer confidence is bad. When consumers don't feel confident, they're less likely to spend. The U.S. is a consumer-driven economy.
I believe it's likely that consumer confidence — and spending — will be closely tied to when the rapidly spreading coronavirus is brought under control.
And that brings me to my third chart …
Chart No. 3: Pandemic Will Likely Get Worse Before It Gets Better
COVID-19 is spreading like wildfire across America. Here's a chart …
Sunday was the 41st straight day that the seven-day average for new daily coronavirus infections in the United States trended upward. A bunch of states set new one-day records. And eight states have seen their seven-day average for daily new fatalities rise by more than 40% in the past week.
Florida — where I live — is in dire straits. More than 100 Florida hospitals have run out of ICU beds for adults.
The important thing is what the chart doesn't tell you — that confirmed infections are rising in enough parts of America to account for 95% of the U.S. economy.
So, it's likely that the pandemic will get worse before it gets better. And that could severely impact the economy.
Now for a little good news. The pandemic will get better. Epidemiologists are looking for a peak in new cases sometime next month. Also:
Labs around the world are rushing to find a vaccine right now.
A British biotech company, Synairgen, developed a protein-based inhaler treatment for coronavirus. Trials show it reduces the chances of a patient requiring a ventilator by almost 80%.
There's also plans for a saliva-based test that people could take every day and learn the results within minutes.
The best news is that doctors are learning better how to treat COVID-19, which lowers the chance of death if you get infected. But it's still not a pretty picture.
Look at that last chart, and you'll realize how it will impact the first two charts. The real economy may not matter to high-flying stock market valuations now. But at some point, the Fed will switch off its firehoses of free money.
That's when stocks might come back to Earth. Maybe with a "CRASH!"
You might want to protect yourself if that happens. One thing to do is raise cash for the inevitable buying opportunity that will come after a sell-off. But if you want to buy something now, I have three suggestions …
Buy Physical Gold: Gold has been going up as global fears of the pandemic get worse. And that's just one force powering the precious metal. You can buy gold at your friendly neighborhood gold dealer, or through the iShares Gold Trust (NYSE: IAU, Rated B) or SPDR Gold Shares (NYSE: GLD, Rated B).
Buy Gold Miners: Miners are leveraged to the underlying metal. The VanEck Vectors Gold Miners ETF (NYSE: GDX, Rated B) is an easy way to go long on the industry.
Buy Stocks Leveraged to a Vaccine: The SPDR S&P Biotech ETF (NYSE: XBI, Rated C+) is a fund that holds a basket of small biotechs — the kind of companies that might come up with a vaccine or treatment for COVID-19.
The market is going up for now, but you know the next leg down is coming. Act now to protect yourself — and potentially profit.
All the best,
Sean
STAY INFORMED! Receive our Weekly Recap of thought provoking articles, podcasts, and radio delivered to your inbox for FREE! Sign up here for the HoweStreet.com Weekly Recap.