July 30, 2020 | 3 Charts Show Smart Money Is Buying Gold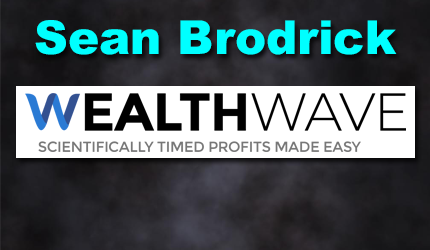 Sean is the natural resource analyst for Weiss Ratings. You can read his thoughts on gold, oil, cannabis, uranium and other natural resources at Wealth-Wave.com
I've been pounding the table about how negative real interest rates are firing up gold. The reason is that with bonds yielding so little — and less than zero when you figure in inflation — it makes gold a lot more appealing.
And right now, the amount of negative yielding debt in the world is soaring. Soaring! It recently climbed over $15.22 trillion, seemingly on its way back to highs it hit last year.
The Federal Reserve will likely hold rates near zero for the foreseeable future. That leads more investors to think twice about buying bonds. They're looking elsewhere for assets to hedge against equity volatility. One of those hedges is gold.
After all, one of the major points bears harp on about gold is it doesn't pay interest. Well, negative yielding bonds don't, either. In fact, it costs you money to own them.
As a result, investors are piling into gold. Here's a chart of the weekly action in the SPDR Gold Shares (NYSE: GLD, Rated "B") through Friday …
You can see that since March, money has been pouring into GLD. Is that helping support the gold price? It sure seems likely.
And the flood continues. The SPDR Gold Shares holdings rose on Tuesday to 1,243.12 metric tons, up 17.5 tons overnight. This was the seventh consecutive increase and the highest level of gold held by the fund since March of 2013.
And week after week of buying is having a longer-term effect, as this next chart shows …
You can see that more money has poured into the GLD so far this year than in ALL of last year. In fact, more money has poured into the GLD than in any year previously!
Will investors continue to do so? The way the Fed is running its electronic printing presses, I think so.
My friend and colleague Mike Larson calls it the Fed's "Print-A-Palooza" summer concert series. What's an extra trillion dollars or two or three or four between friends? Har! You have to laugh, it beats crying.
The Gold Rush Only Just Started
Bloomberg reports that gold's surge is winning a wider fan base of pension funds, insurance companies and private wealth specialists. These are people and companies with portfolios worth trillions of dollars.
In the past, when bonds offered bigger yields, many professional investors had little use for gold. But now, the world is shifting under Wall Street's feet. With more than $15 trillion in debt offering negative yields and the Federal Reserve likely holding rates near zero, gold looks mighty shiny.
Geraldine Sundstrom, who focuses on asset allocation strategies for Pacific Investment Management Co. (Pimco) in London, told Bloomberg, "Safe government bonds have always played a very important role as a portfolio diversifier and will continue to, but we have to recognize that their potency is diminishing due to the low absolute level of yields."
She added, "Given Pimco's view that rates will be kept very low for years to come, causing depressed levels of real yield, gold feels like an appropriate diversifier."
Pimco manages $1.9 trillion in assets. Other heavy hitters lining up to admire gold include Citigroup and various Swiss banks.
Welcome to the party, boys and girls.
And the rush to gold is starting from such a low level. According to one estimate, no more than one in five institutional investors — what we call the "smart money" — owns gold. At least for now.
The total value of investor positions in gold futures and exchange-traded funds is equivalent to just 0.6% of the $40 trillion in global funds. That's according to UBS Group (NYSE: UBS, Rated "C-"). Their analysts wrote that investment in gold could easily double without looking overbought.
What You Can Do
Obviously, you should be aboard the gold bandwagon. This party is just starting and the path down the road to riches has barely begun.
I like gold. I like gold miners even more. They're leveraged to the metal and could do great things going forward.
The VanEck Vectors Gold Miners ETF (NYSE: GDX, Rated B-) is a good place to start. But it's only a start. Whatever you do, don't wait. Take a tip from the smart money. The time to get busy in gold is now.
All the best,
Sean
STAY INFORMED! Receive our Weekly Recap of thought provoking articles, podcasts, and radio delivered to your inbox for FREE! Sign up here for the HoweStreet.com Weekly Recap.