June 13, 2020 | Trading Desk Notes June 13, 2020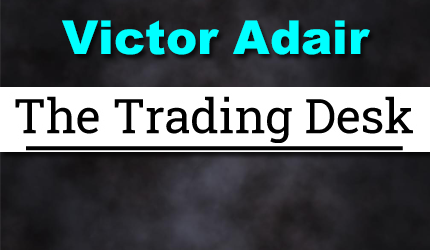 Victor Adair, author of The Trading Desk Notes, began trading penny mining shares while attending the University of Victoria in 1970. He worked in the mining business in Canada and the Western United States for the next several years and also founded a precious metals trading company in 1974. He became a commodity broker in 1977 and a stock broker in 1978. Between 1977 and his retirement from the brokerage business in 2020 Victor held a number of trading, analytical and senior management roles in Canada and the USA. Victor started writing market analysis in the late 1970's and became a widely followed currency analyst in 1983. He started doing frequent media interviews in the early 1980's and started speaking at financial conferences in the 1990's. He actively trades his own accounts from The Trading Desk on Vancouver Island. His personal website is www.VictorAdair.ca.
I thought the stock market's huge rally off the March lows was a bear market rally because of the huge dis-connect with the real economy. I thought demand destruction was so powerful that stimulus from the Fed and the government was only going to keep the economy from falling into a depression…not turn it around. I also thought demand destruction would persist as the virus continued to spread and as financial and social disorder gave a new meaning to the term "collateral damage."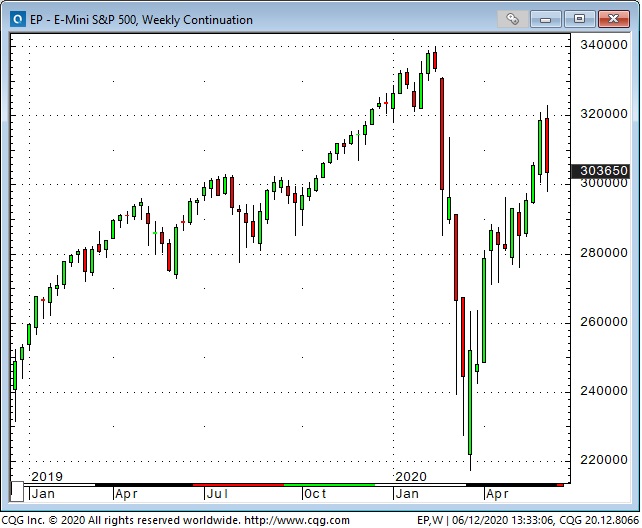 But my trading experience warned me that financial markets and the economy are not joined at the hip…that irrational exuberance can carry the day far beyond what makes any sense to me.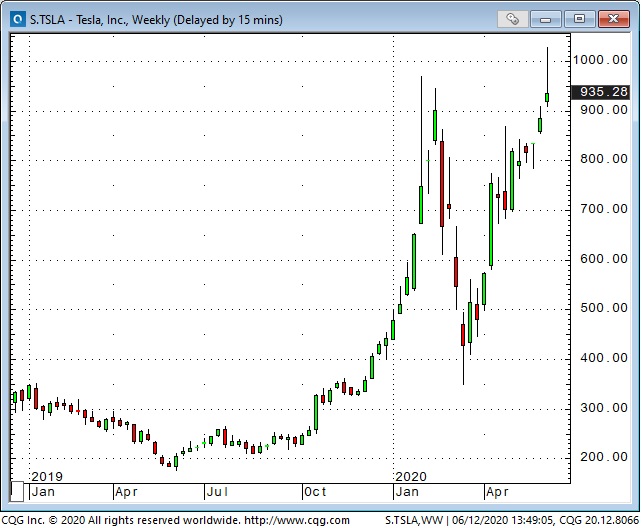 A "Risk On" bounce seemed inevitable after the brutal sell-off from the February All Time Highs. The Fed's, "Whatever it takes" moment in late March seemed to ignite the first leg higher…generating a Key Turn Date on the charts when a number of different markets (equities, currencies and commodities) all reversed direction around the same time.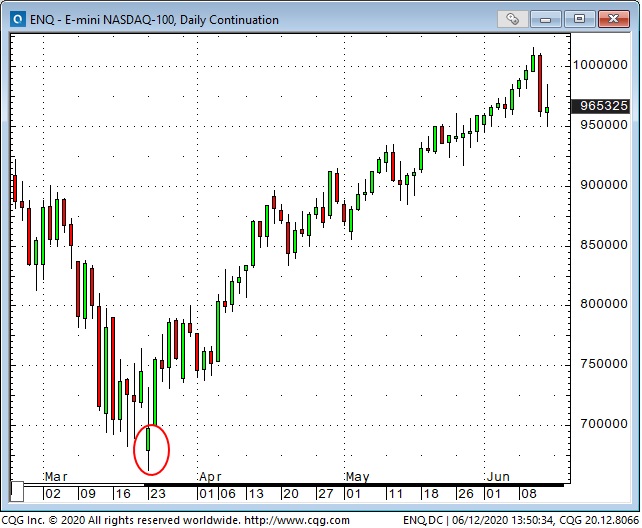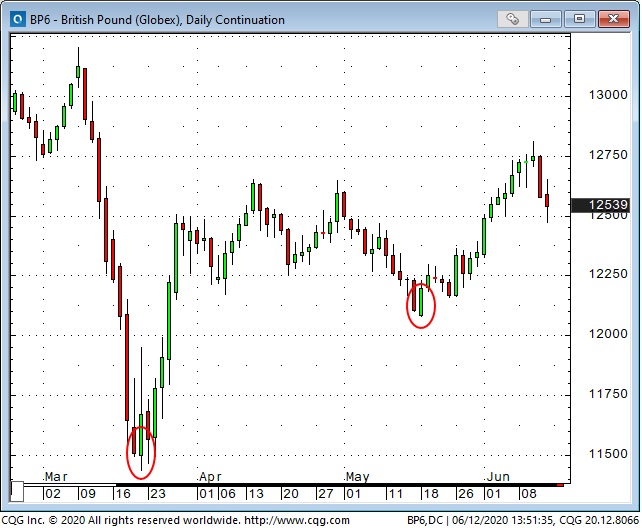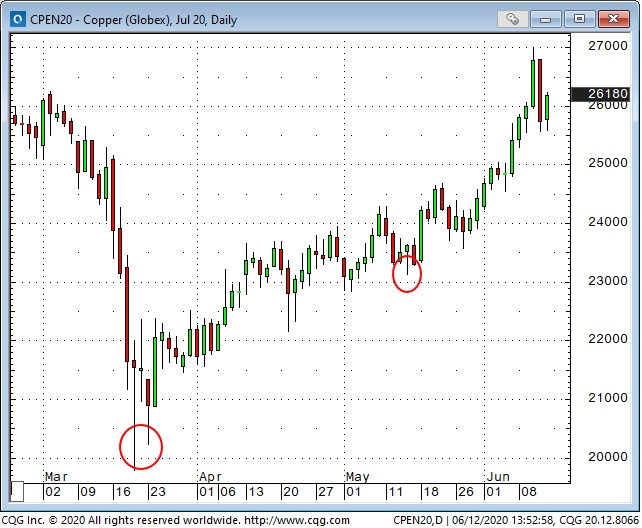 The 2nd KTD (which I wrote about last week) occurred in mid-May and may have been inspired by the Macron/Merkel "Let's save Europe" moment. Whatever the cause the mid-May KTD kicked off a 2nd (and apparently stronger) leg of "Risk On" market sentiment that took stocks and commodities higher and drove the USD lower against nearly all other currencies. Laggard markets (like the Brazilian Real) that only had a weak bounce on the March KTD…or had not bounced at all…seemed to catch fire following the mid-May KTD.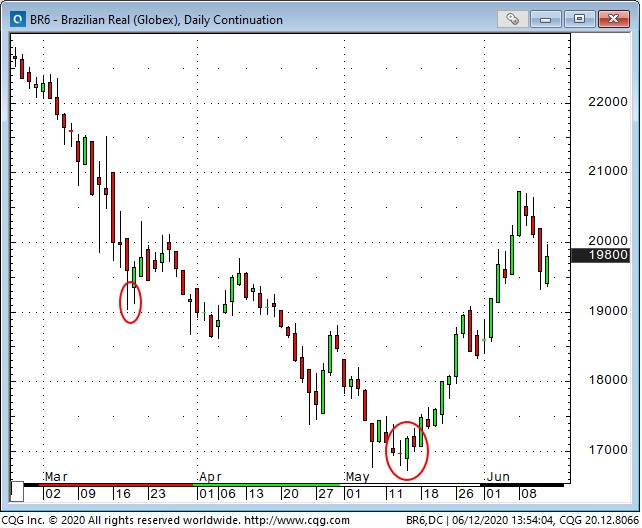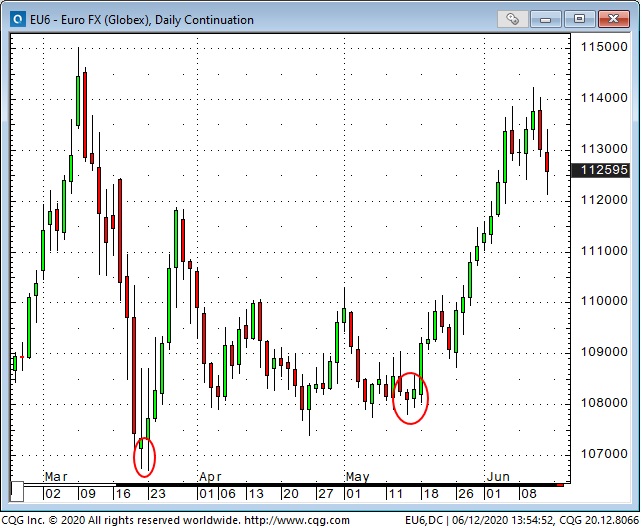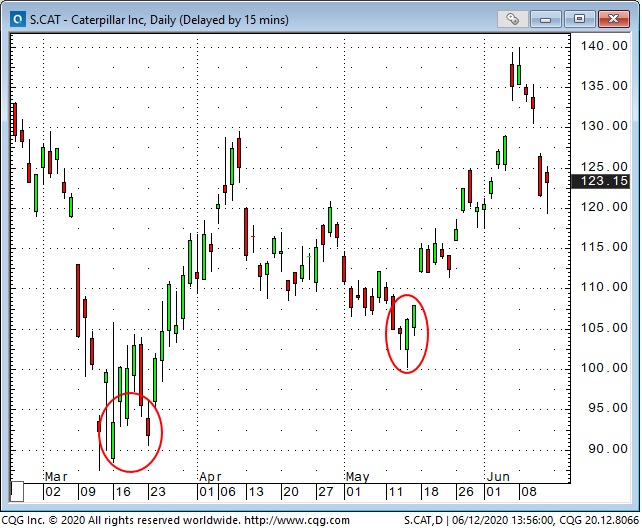 The "bear market rally" has been much more dynamic than I expected…but this week's price action left ominous Island Reversals across a number of major stock indices and individual stocks. Those Island Reversals may  signal the end of the bear market rally. However, if the market recovers and trades above those "Islands" then I would agree that  "Risk On" rules!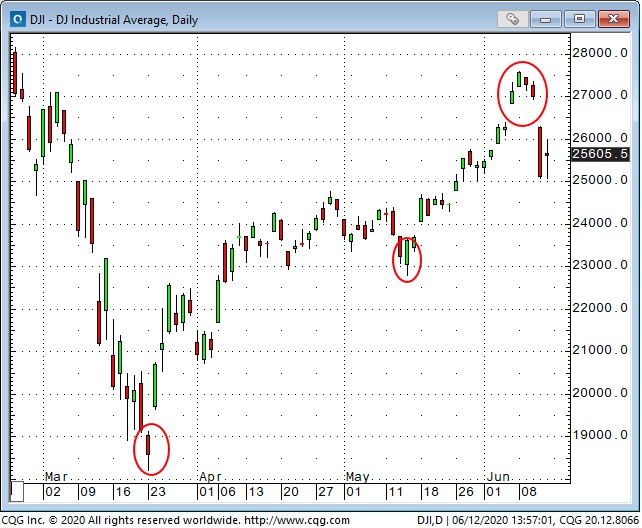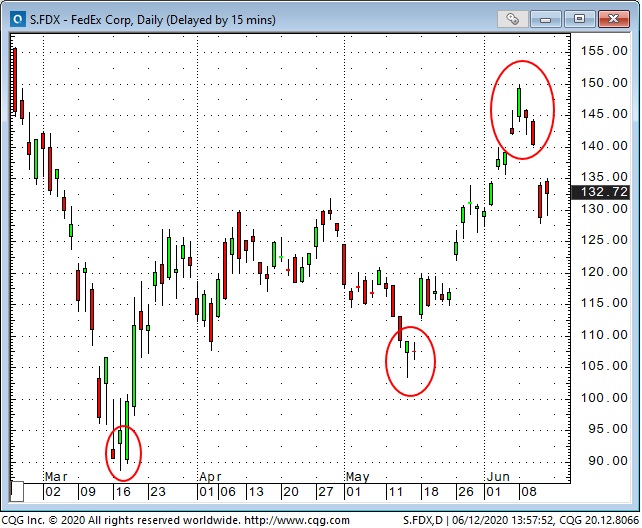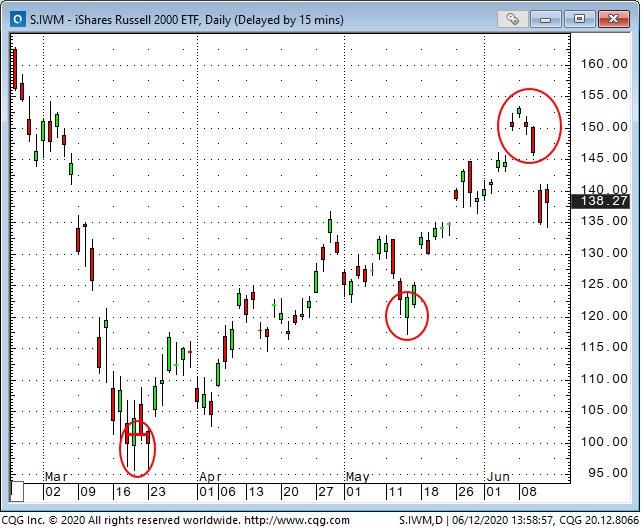 I've shorted "Risk On" a few times over the past couple of weeks…shorting stock indices and currencies when I thought I saw signs of exhaustion but I was either wrong or early (in trading wrong and early are the same thing) but fortunately my risk management override kept my losses very small. My trading capital is down <3%. When I "stepped away" from trading this week to clear my mind I missed shorting the sharp break in the stock indices and buying the rally in the USD. I was reminded that missing a trade often "hurts" more than losing money on a trade!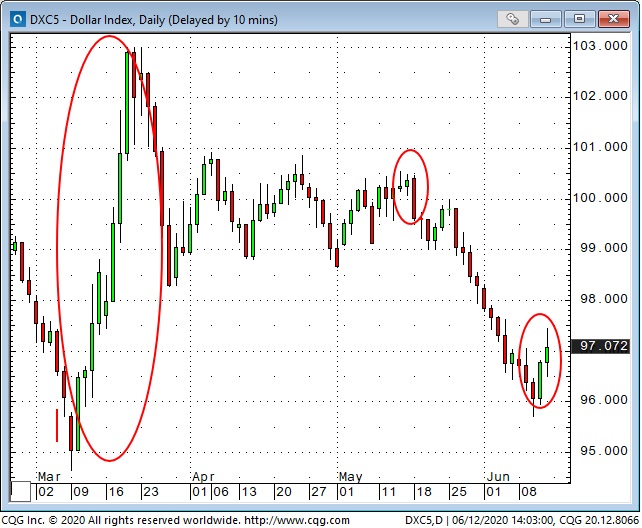 The higher "Risk On" sentiment drove the market the more I thought the BTD crowd would aggressively buy the first dip. That would be a key test of the rally's strength. We've now had a swift and substantial break…can the bulls take the market higher?
The major indices closed higher Friday…after a hard down week…and that may launch another leg of "Risk On" enthusiasm. If that happens I may buy the "Risk On" rally…but if there is a rally and it rolls over without making new highs I will be a seller…not initially looking for the market to break the March lows…just looking for a leg down. But if the sell-off  continues…especially if the mid-May KTD is broken…I will try to get more aggressive on the short side.
My son Drew Zimmerman and I use the futures market to trade currencies, metals, interest rates, stock indices, energy and other commodities. Please give us a call or send us an email if you'd like to know more about trading futures.
Victor Adair
SVP and Derivatives Portfolio Manager
PI Financial Corp
Canada
PI Financial Corp. is a Member of the Canadian Investor Protection Fund. The risk of loss in trading commodity interests can be substantial. You should therefore carefully consider whether such trading is suitable for you in light of your financial condition. In considering whether to trade or the authorize someone else to trade for you, you should be aware of the following. If you purchase a commodity option you may sustain a total loss of the premium and of all transaction costs. If you purchase or sell a commodity futures contract or sell a commodity option or engage in off-exchange foreign currency trading you may sustain a total loss of the initial margin funds or security deposit and any additional fund that you deposit with your broker to establish or maintain your position. You may be called upon by your broker to deposit a substantial amount of additional margin funds, on short notice, in order to maintain your position. If you do not provide the requested funds within the prescribe time, your position may be liquidated at a loss, and you will be liable for any resulting deficit in your account. Under certain market conditions, you may find it difficult to impossible to liquidate a position. This is intended for distribution in those jurisdictions where PI Financial Corp. is registered as an advisor or a dealer in securities and/or futures and options. Any distribution or dissemination of this in any other jurisdiction is strictly prohibited. Past performance is not necessarily indicative of future results
STAY INFORMED! Receive our Weekly Recap of thought provoking articles, podcasts, and radio delivered to your inbox for FREE! Sign up here for the HoweStreet.com Weekly Recap.