June 7, 2020 | Pandemic Kicks Uranium Prices into Higher Gear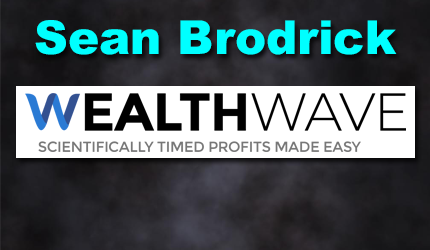 Sean is the natural resource analyst for Weiss Ratings. You can read his thoughts on gold, oil, cannabis, uranium and other natural resources at Wealth-Wave.com
While many assets cooled down during the COVID-19 pandemic, the uranium market heated up. Way, way up.
Uranium is now up 33% for the year, and up 39% since its low on March 16.
You can see the price of uranium pushed over its 2018 high. In fact, it's at a level last seen in early 2016. What in radioactive Sam Hill is going on?!
What's going on is the pandemic. See, as the virus spread, miners in Canada, Kazakhstan and elsewhere shut their mines for safety reasons. Eventually, 50% of global uranium mine supply was taken offline. That's over six million pounds a month!
Here's the thing. Going into 2020, global nuclear utilities were expected to require about 182 million pounds of uranium concentrate to run reactors for the year. Meanwhile, mines were projected to produce just 142 million pounds of uranium. The rest would have to come from stockpiles.
If uranium mines are offline for just three months, that's 18 million pounds of supply gone. Suddenly, utilities around the world wanted to make sure they had enough on hand.
Roughly 85% of global annual uranium demand is met through long-term supply contracts between producers. It's that last 15% that is the problem. Utilities scrambled to fill the gap and bid up prices in the process.
Sure, those mines will come back online eventually. But that temporary disruption showed the vulnerability in utilities.
And there's even more going on that's impacting the price. On Thursday, the Trump administration outlined its plan for revitalizing the U.S. nuclear energy industry. A report issued by the government's Nuclear Fuel Working Group outlined a plan for purchases of uranium from U.S. mines and other measures.
In fact, President Trump's fiscal year 2021 budget had included $150 million for the Energy Department to purchase uranium from domestic suppliers.
The problem with that plan is uranium production in the U.S. is falling fast. Here's a chart from the Energy Information Administration …
Output in the first quarter of the year was down 86% from a year earlier. Some more stats …
American uranium production has been falling for years. U.S. miners produced a total of 170,000 pounds of U3O8 (uranium concentrate, or yellowcake) from all domestic sources in 2019. That's 89% less than in 2018, which in turn was 33% less than in 2017.
The EIA reports that six domestic mines produced uranium concentrate in 2019. Five of them were in-situ leaching (ISL) plants, and one was an underground mine.
U.S. companies provide just 10% of uranium that American utilities consume. The rest comes from Canada, Australia and Kazakhstan.
So, the U.S. might WANT to throw money at domestic suppliers, but there's precious little domestic production. Utilities around the world might want to scramble to lock in future supply, but you'd have to be crazy to bring a new mine on at current uranium prices, even with the recent run-up.
So, it looks like a good ol' fashioned supply/demand squeeze in uranium is shaping up.
One way to play it would be using the Uranium Participation Corporation (OTC Pink: URPTF, Rated "D+"). Or you can buy one of the stocks or ETFs I talked about in previous columns.
Uranium is heating up. 2020 could be a white-hot year for the radioactive metal.
All the best,
Sean
STAY INFORMED! Receive our Weekly Recap of thought provoking articles, podcasts, and radio delivered to your inbox for FREE! Sign up here for the HoweStreet.com Weekly Recap.