June 23, 2020 | No Normal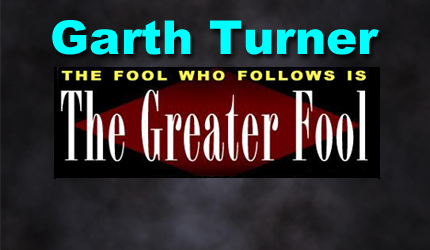 A best-selling Canadian author of 14 books on economic trends, real estate, the financial crisis, personal finance strategies, taxation and politics. Nationally-known speaker and lecturer on macroeconomics, the housing market and investment techniques. He is a licensed Investment Advisor with a fee-based, no-commission Toronto-based practice serving clients across Canada.
There's no virus in broad swaths of Canada. The east is basically Covid-free. No cases. BC is good. The North, too. Seems once Ontario and Quebec get their outbreaks over (drawing closer) the nation will not only have flattened the curve but kicked the little bug's germy butt.
This is in stark contrast to the US, where active cases are romping higher in many areas (including red states). Globally, the WHO says things are worsening. There have been 9.2 million cases with a little more than half recovered thus far. Over 475,000 have died, and a quarter of those in one country – America. Officials say the toll there will double by autumn. It's an indictment – of something.
Covid brought unemployment of between 13% and 17% to Canada. The economy has taken a huge hit. Public finances are a mess. About 20% of people can't/won't pay their mortgages. Eight million are on public emergency benefits. These are unprecedented times.
The good news? I got my hair cut last weekend. No longer do I look like the homeless drummer for a '80s metal band. Or like my dog.
We know pandemics are temporary and will pass. Stock markets and investors have obviously been counting on that (the S&P 500 is ahead 42% since March and up 8% year/year). But what about public psychology? When will things go back to normal? What changes are in the offing? How long will recovery take?
This much is clear: public health officials and governments did a great job of changing behaviours. This has done three things: (a) punt the virus, (b) crater the economy and (c) scare the crap out of everyone.
Look at the latest Leger poll results. Astonishing.
Most (66%) of people don't want social distancing to end. And they'd like it kept at two metres, double what the WHO recommends. That pretty much pooches restaurants, which need higher occupancies to survive. Ditto for airplanes, concerts, bars, sporting events and a lot of stores. Overwhelmingly (74%) Canadians expect a second wave of Covid to hit and 51% think they might get it.
But to date only one-third of 1% of the population has been infected – a little over 100,000 cases in a population of 36,000,000. So far 65,000 people are healthy again and the recovery rate is 92%. In other words, the fear and the stats don't hunt. (Total cases per million is almost three times higher in the States.)
The key question: is this a public health triumph and are people correct to stay vigilant, or was this an example of epic overreaction and government overreach?
Beats me. You don't know, either. Nor will anyone for a few years. But we do know a lot of people are freaked out, diving around in their cars wearing masks, leaping off the sidewalk when you approach, avoiding stores or just staying home. Leger found 46% of folks are stressed when they have to leave the couch. Six in ten believe 'normal' is a long ways off. A third say it's gone forever.
What are the implications of this?
Full economic recovery will take longer in Canada than the US, where many more will be stricken by Covid. People will still be jumping off the sidewalk when there's snow on it. Stands to reason that the Canadian equity market will reflect this (already happening).
It will be two years (likely) before Canadian interest rates crawl out of their near-zero ditch. The new Bank of Canada boss, Tiff, has made that clear. This was reflected in the advent of the lowest-ever mortgage rate this week – 1.65% for a one-year term. Yup, below inflation. Free money.
Cheap loans coupled with financial illiteracy and house lust will, sadly, set up more people as victims in the next economic bust. Will we never learn that a one-asset strategy and over-leveraging are dangerous? Of course not.
We may lose an airline. Without a doubt there'll be blood running down the gutters of many towns and regions that live/die on the tourist trade. It's July next week. Millions of people have been home for three months. Kids off school since March. The line between work/ not-work has been erased and family vacations are a quaint notion in 2020. Just going shopping is a life-altering experience.
For investors, this means keeping your maple exposure in check. Yes, you need Canadian assets because you live here, in Canadian dollars, and want the tax advantage of domestic assets. But our nation has rapidly eroded its fiscal position, will recover more slowly from the virus, is likely to extend social benefits longer than anyone imagined and is turning into more of a high-tax regime. Plus there will be a federal election in 2021 with a Liberal majority, followed by a UBI.
That's the real message of the Leger poll, in case you missed it. And you thought it was just a pandemic.
STAY INFORMED! Receive our Weekly Recap of thought provoking articles, podcasts, and radio delivered to your inbox for FREE! Sign up here for the HoweStreet.com Weekly Recap.