June 18, 2020 | Miners Are Bargains Before Gold's Next Big Move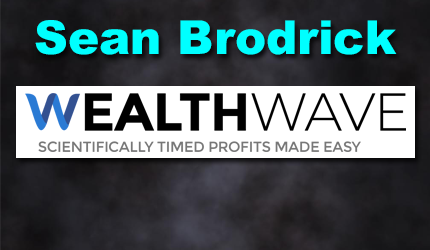 Sean is the natural resource analyst for Weiss Ratings. You can read his thoughts on gold, oil, cannabis, uranium and other natural resources at Wealth-Wave.com
Gold miners outperformed the metal massively in the bounce from the March lows, gaining about 80% to gold's 19% rally.
More recently, Gold has been zigzagging sideways for weeks now. But miners have underperformed this month, down about 12% from their May highs.
That's okay. If gold's not making progress, hot money exits miners and goes elsewhere. But I don't think that'll last. Not for long, anyway. I strongly believe that investor cash will come back.
Why? I've pounded the table about all sorts of forces lining up to carry gold higher. "Peak Gold," central bank buying, negative interest rates and more. They're all there, if quiet for now. The good news is there are EVEN more forces that look bullish for gold.
Here are three forces I'm looking at …
Reason No. 1: Yield Curve Controls
Last week, Fed Chairman Powell said the Fed was considering yield curve controls. That's when the Fed targets interest rate levels and attempts to manage them with purchases in the Treasury market.
Yield curve controls are seen as bullish for gold. That's because the last time the Fed did this, from 1942 to 1945, the monetary base doubled. It stoked inflation, which peaked at 20% in 1947. Inflation and more fiat currency should make hard currency (gold and silver) more valuable.
There was a lot more to it in 1942-45 — I seem to remember a war against a hate-filled loudmouth with a weird moustache — but gold bulls have a fair point.
Was all this priced in last week? Since no yield curve control efforts have been announced yet, maybe not.
Reason No. 2: The Fed Is Buying EVERYTHING
In May, the Fed said it would start buying corporate bond ETFs. It did that to put a bid in the corporate bond market, making sure big companies could raise cash.
But that wasn't enough.
This week, the Federal Reserve said it will start purchasing individual corporate bonds through the secondary market corporate credit facility.
What this does is provide a $250 billion market for corporations to sell their bonds, allowing them to basically create money. That should be inflationary as well, and good for gold and silver.
Sure, the Fed announcing it is buying all sorts of assets AND debt is obviously going to make America's debt burden balloon from here to the moon. According to usdebtclock.org, U.S. public debt to GDP is 130% at the time of writing. Just a few months ago this ratio printed 110%.
Here's a cartoon on the subject that made me laugh.
This cartoon also made me sad. Sure, it's an exaggeration. But the Fed buying "everything" is happening whether we want it or not.
Reason No. 3: $1 Trillion in Potential Infrastructure Spending
This week, the Trump administration announced it is preparing a nearly $1 trillion infrastructure proposal. This is DOUBLE the $500 billion the Democrats proposed last week.
Infrastructure spending should be good for all sorts of commodities: copper … zinc … nickel … and more. It also could be inflationary, which is, again, good for gold and silver.
We'll have to see what deal the President and Congress hammer out. But it's potentially good news.
All these things seem to be powering up the gold price. Against that, we have to balance bearish forces.
3 Bearish Forces
These include …
No. 1: Seasonal Slump
Gold is cyclical. If usual seasonal trends hold, we could expect to see gold slump through July before taking off again. Then again, this year is anything but usual.
No. 2: No Inflation
I've told you about all these things that SHOULD stoke inflation. But we haven't seen inflation yet.
Here's a chart of the U.S. Consumer Price Index …
Many people will be looking for inflation before getting more bullish on gold.
No. 3: Lack of Fear
Investors are amazingly blasé about the market despite nose-bleed valuations. Even after last week's sell-off, the S&P 500 recently traded near 20 times recent peak earnings of $155 per share.
At a similar point in the 2009 rally — after the 2008 crash — the S&P 500 traded at just 10.4 times trailing earnings.
It seems very likely that the market is headed for another comeuppance. And recent history shows that when the broad market sells off hard, gold and silver miners get dragged down too.
On the bright side, for all the reasons I mentioned, miners should pull back to a lesser degree and bounce back more quickly.
As I said, for the past four weeks, miners have underperformed the metal. That means you can buy miners now ON SALE. It's just the typical summer slump. And the next leg in metals and miners could be amazing.
Select miners are bargains. Smart investors will pick them up like money left lying on the ground.
All the best,
Sean
STAY INFORMED! Receive our Weekly Recap of thought provoking articles, podcasts, and radio delivered to your inbox for FREE! Sign up here for the HoweStreet.com Weekly Recap.