June 14, 2020 | Gold and Silver ETFs are Sending You a Message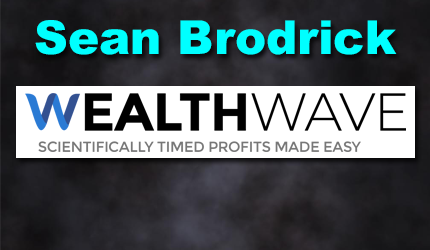 Sean is the natural resource analyst for Weiss Group. You can read his thoughts on gold, oil, cannabis, uranium and other natural resources at Wealth-Wave.com
Gold and silver have enjoyed a great run this year, but both metals usually sell off in the summertime.
So, is it time to book profits? Not if investors in gold and silver exchange traded funds (ETFs) know what they're doing.
Here's a chart of holdings in ETFs that hold physical gold and silver …
Holdings in physical gold ETFs are up 37.5% so far this year to roughly 100.6 million troy ounces. And holdings in physical silver ETFs are up 42.4% this year to a whopping 746 million troy ounces.
This is probably a smart move on their part. Gold just booked its first weekly advance in four weeks. That's counter to the regular seasonal cycle, but lines right up with what we can see going on in the markets.
And what's that? It's central banks printing paper and electronic currency as fast as they can, and it's happening all around the world. Here in the U.S., the Fed and the Treasury are pumping liquidity into the system like it's a cartoon balloon.
For example, the Fed's balance sheet surged nearly $3 trillion in just a few weeks. Your bill for all that money printing amounts to $22,000 for every American household.
Meanwhile, the government mailed out checks of up to $1,200 to every taxpayer. What happened to the rest of the money? The rich got richer, that's what.
While 26 million Americans filed for unemployment, Treasury Secretary Steve Mnuchin shot bazooka-loads of money at his fat cat friends on Wall Street. As a result, America's billionaires have increased their wealth by $308 billion since March!
They'll probably send Uncle Steve a nice thank-you card. And you get stuck with the bill.
Also pumping up billionaires' wealth is the fact that the money supply (M2) has increased more than $2 trillion to nearly $18 trillion since March. All that liquidity has to go somewhere. A lot of it ends up in stocks.
The robber barons in D.C. can print money from here to the moon, but they can't print gold and silver.
And that's what makes the metals so attractive to ETF investors — they know a currency debasement is underway. They want hard assets when reality finally smacks America in the face!
More recently, the Fed and its chair, Jerome Powell, promised near-zero rates through 2022 and enough bond buying and other goodies to make Wall Street awash in free money.
Free money will only get you so far. And again, all that free money will debase the value of the U.S. dollar longer-term. And that should send gold and silver higher.
The economy, while not getting much worse, remains in terrible shape. Meanwhile, COVID-19 is rearing its ugly head again, raising the question if a second wave could crash against the economy for even more pain.
That's probably part of why stocks got whipsawed this week. This week, the S&P 500 was down nearly 6% as trading neared close on Friday.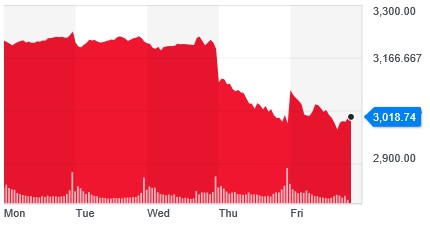 Source: Yahoo Finance
What lies ahead? No one is sure. It would boggle my mind if politicians allowed the market to swoon and churn unchallenged with less than five months to go until election day. So, I expect another pandemic-linked bailout package.
So, looking at what's happened so far, and what's likely to happen, I think that investors big and small alike are smart to invest in gold and silver ETFs.
An even SMARTER move would be to buy stocks of select gold and silver miners. Those companies are leveraged to the underlying metals. You can bet the better ones are on the launch pad right now.
I've told you about other bullish forces for gold: the surge in negative yielding debt … A lack of new discoveries … Falling ore grades … Central banks buying with both hands.
This is just one more piece of the puzzle. It's making for a very bullish picture.
The market is sending you a message that is loud and clear: forces are lining up to send the dollar lower, gold higher and select mining stocks to the moon.
I hope you get that message and grab your golden ticket for blast-off.
All the best,
Sean
STAY INFORMED! Receive our Weekly Recap of thought provoking articles, podcasts, and radio delivered to your inbox for FREE! Sign up here for the HoweStreet.com Weekly Recap.