May 17, 2020 | Don't Be So Sure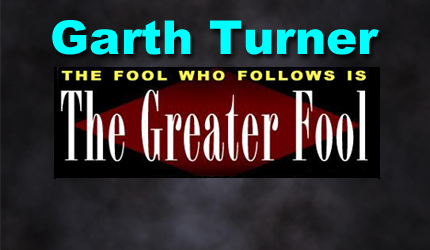 A best-selling Canadian author of 14 books on economic trends, real estate, the financial crisis, personal finance strategies, taxation and politics. Nationally-known speaker and lecturer on macroeconomics, the housing market and investment techniques. He is a licensed Investment Advisor with a fee-based, no-commission Toronto-based practice serving clients across Canada.
Not only could you fly Air Canada anywhere, eat out, get a haircut, get your teeth fixed and go to the office in February, but you could also get a mortgage fast, cheap and easy.
No more. We're risk-on now. Lenders are circling the wagons. And left on the outside could be some of those 750,000 people who thought they'd be smart to defer mortgage payments for six months.
Maybe not. That might have been a fat mistake.
First, understand the profound changes in the mortgage business. Lenders are increasing their loan-loss provisions, refusing to allow HELOC money to be used for rental property down payments, turning down loans for condos where cash flow might be negative and giving end-use buyers a harder time than most ever imagined.
Refinancing or renewing your mortgage might no longer be a slam dunk. Lenders are looking carefully at income, long-term job stability and rejecting anyone taking CERB money. If you had enough income to score a mortgage a few months ago, you might be rejected if the lender has doubts about your position, company or sector. Look at what one of the Big Banks is saying about self-employed folks:
For any application using self-employed income, in addition to standard income documents, the broker must provide us with a description of the business, when established, number of employees, and its current status (e.g., operating, shut down). Note: we may request additional income documents or conduct additional due diligence at our discretion to verify current income/employment status. Additional due diligence will be required to assess the viability of the business post COVID-19. To assist in the assessment, please consider asking your client for their most recent financial reporting, i.e., interim tax reporting.
Not self-employed? There are still problems. Appraisals are coming in lower than three months ago, so approved loans are smaller. Meanwhile real estate values have been falling (down 12% for detached properties in Toronto last month), which could make it harder for refinancing or renewing in the months ahead, especially as many lenders drop their loan-to-value ratios from the previous high of 80%.
Like I said – it's all about risk. We're awash in it with almost eight million people on government benefits, and some entire industries crumbling. No wonder all the banks, credit unions and subprime lenders are drawing in their horns, becoming more cautious, conservative and parsimonious.
And then – all those people who have stopped paying their mortgages. What are they thinking?
They must believe there are no consequences. In fact many who can pay (like the blog dog quoted here a few days ago) can cough up the monthly mortgage amount, but have chosen to defer instead. They want to preserve cash. Or use it for other purposes, like investing or renovating. Or they just want to live free for six months. As stated, every dollar in missed payments will be added to their outstanding debt, plus they'll be hit interest on the arrears. But that could just be the start of their issues with lenders.
The act of deferral, after all, signals to the bank that you cannot pay. You're breaking a contract, reneging on an obligation and citing extraordinary circumstances (the virus) for your action. Fine. The lenders are being lenient, encouraged by the government. But your decision is a consequential one, and it's noted. Red-flagged. In your file.
"If you really don't need it," says Montreal mortgage broker Peter Quinn, "don't ask for it. I am sure it will affect your credibility." Seems CMHC is now routinely asking brokers submitting financing applications if a client has asked for a deferral and, if so, why. "So, an 'opportunistic' client or a troubled client will both be treated the same …" Quinn wrote in a Facebook post this weekend, "so when I tell you to avoid deferring payments, believe me, my experience of the past 30 years is solid enough to know what I'm talking about."
Quinn cites a client who owns six rental properties and asked for a deferral when several tenants couldn't pay their monthlies, thanks to the virus. Despite good income, credit and equity, the loan was refused by CMHC – because the guy had asked for the deferral. "I'm telling you to avoid this solution at all costs. For those who are currently receiving such leave from your lenders, if you intend to refinance shortly, I recommend that you return to a normal situation as you could experience the same problems."
If you deferred, did you have a valid financial reason? Did you give an honest explanation? If not, you might have a surprise waiting when you come to renew.
On Friday this blog asked you about your personal experiences with the virus. Over six thousand people responded. And while the vast majority have not been infected (to their knowledge), fear of Covid and dying from it, is significant.
Herewith the survey results (6,073 unique responses):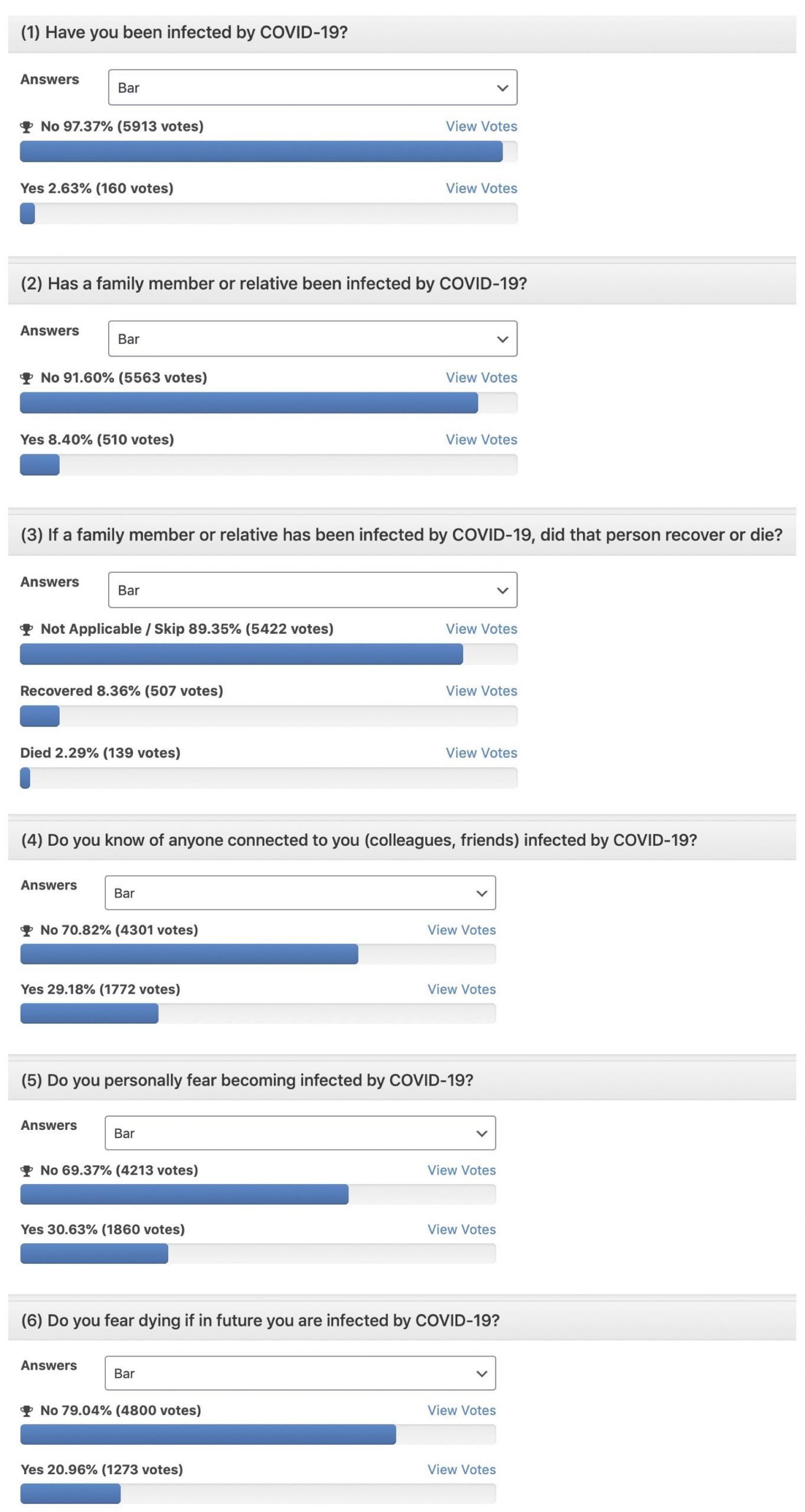 STAY INFORMED! Receive our Weekly Recap of thought provoking articles, podcasts, and radio delivered to your inbox for FREE! Sign up here for the HoweStreet.com Weekly Recap.