April 2, 2020 | The Pandemic Gold Rush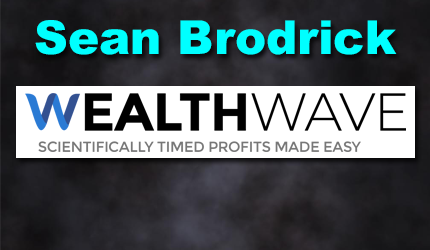 Sean is the natural resource analyst for Weiss Ratings. You can read his thoughts on gold, oil, cannabis, uranium and other natural resources at Wealth-Wave.com
Just a few weeks ago, we saw gold and miners thrown out the window as investors sold anything and everything in order to regain liquidity.
It seemed like gold bull market was dead. But a funny thing happened on the way to the cemetery.
Let me show you a chart to illustrate what I mean.
This is a chart comparing the performance of gold miners, as tracked by the VanEck Vectors Gold Miners ETF (NYSE: GDX) and the S&P 500, starting on March 13 when gold miners bottomed. As you can see, the S&P 500 is down more than 9% in that time. But gold miners are up more than 27%.
This just goes to show that even in the most grizzly of bear markets, there's always a bull market somewhere. This time, it's in precious metals.
What's boosting miners is a 4.5% rise in the price of gold. Since miners are leveraged to the metal, just a small rise in gold can send the good miners soaring.
To be sure, there are other factors …
A Lack of Physical Metal
The Wall Street Journal reports:
Dealers are sold out or closed for the duration. Credit Suisse Group AG, which has minted its own bars since 1856, told clients this week not to bother asking. In London, bankers are chartering private jets and trying to finagle military cargo planes to get their bullion to New York exchanges.
What's the supply problem? Gold is usually flown around the world on commercial flights. Most flights are canceled, leaving gold stranded.
Mine Closures
Some mines are being shut down due to outbreaks of COVID-19. Other mines are forced to shut down due to a lack of diesel fuel.
Sure, refiners are swimming in fuel right now. But those same kinds of supply chain blockages that are cramping the movement of gold are also hitting movements of other materials.
What do you get when you have less supply of something? Usually higher prices.
Investor Demand
Not only are we seeing a squeeze on supply. We're getting a spike in demand that's pushing gold higher as well.
Here's a fascinating chart of inflows into gold ETFs …
With the end of Q1 on Tuesday, gold ETFs saw their largest quarterly inflows on record! That's according to data from the Commodity and Futures Trading Commission (CFTC).
Why?
Because retail and institutional investors alike are running scared from a psychotic market and a global economy that seems to be freezing into place.
Will any of this likely change in the next quarter? I'd say the odds favor this trend continuing. And that makes me want to buy more gold, and more miners.
In short, what we've got now is a good ol' fashioned gold rush. And it's happening even as we hear bears roaring up and down Wall Street. We're playing this for all it's worth in Gold & Silver Trader.
If you're doing this on your own, let me make some suggestions on the kind of companies to buy …
Bigger is Better. You want companies with multiple mines. That way, if one or two or even three mines are shut down temporarily due to the coronavirus, the company has other mines to carry it through.
Cash Is King. You want companies with deep pockets. They need enough moolah to handle any emergencies that come along — and snap up cash-strapped competitors for pennies on the dollar.
Proactive, Not Reactive. The companies that will ride out the pandemic well are those that are already taking action, not waiting for reality to give them a wake-up-call smack in the face.
That's about it. But if you're sick of watching your portfolio get smaller, get busy in the gold space. The bull market in precious metals is young, and it has a long way to run.
After all, the starting gun just fired for this new gold rush.
All the best,
Sean
STAY INFORMED! Receive our Weekly Recap of thought provoking articles, podcasts, and radio delivered to your inbox for FREE! Sign up here for the HoweStreet.com Weekly Recap.