April 9, 2020 | The Great Gold Rush of 2020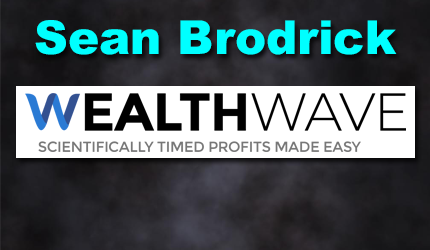 Sean is the natural resource analyst for Weiss Ratings. You can read his thoughts on gold, oil, cannabis, uranium and other natural resources at Wealth-Wave.com
There's a gold rush going on. But this isn't your great-grandpappy's gold rush.
You're not going to see miners swinging their pickaxes in the hills. Nor are you going to see men panning for the precious metal in rivers.
No, this rush is taking place in the streets and offices. Investors and central banks are buying as much gold as they can. The U.S. Mint is selling gold coins by the bucketload.
Take a look at this chart …
Sales are soaring. Soaring!
In fact, the U.S. Mint reports that gold coins are being snapped up at the fastest pace in more than three years. By the end of March, investors purchased 142,000 ounces of American Eagle coins, the most since late 2016.
What's this doing to gold coin sales at your local gold dealer? It's like hurling dynamite! Retail demand is so red-hot, dealers can charge huge premiums for bullion — and get paid what they ask. What's more, dealers are even offering to pay more than the spot price to folks willing to sell gold coins and bars.
And it's not just coins … and it's not just gold. Here's another chart for you. This one shows holdings in physical gold ETFs and silver ETFs …
The holdings in exchange-traded funds backed by bullion climbed 47 metric tons last week. That takes the total to a fresh record of nearly 2,853 metric tons. That's more than 91.7 million troy ounces. Meanwhile, silver in ETFs is climbing too, hitting a record 640 million troy ounces. Wow!
Does all this demand mean the world is running out of gold?
Hardly. Deliverable stockpiles in Comex warehouses were 4.1 million ounces recently. Total stockpiles, including gold used to back futures contracts, was recently 16 million ounces. That's a lot. A record! But just try and get anyone to SELL any of it. Without paying a premium, that is.
Why? Because the gold markets just saw the White House and Congress throw $1.6 trillion in helicopter money at an economy and market crippled by the COVID-19 pandemic. And Washington isn't done. They're planning more stimulus. President Trump just proposed another $250 billion in stimulus. The Democrats DOUBLED that to $500 billion. In all, recent stimulus linked to the pandemic totals $2.3 trillion … so far.
Meanwhile, the Federal Reserve just received another $4 trillion in new lending authority. And it's not just our central bank. Around the world, there is a free money party going on. Of the G20 group of leading industrialized nations, 19 of them have launched new stimulus programs. Here are the top five.
1. U.S.: $2.3 trillion (11% of GDP)
2. Germany: $189.3 billion (4.9% of GDP)
3. China: $169.7 billion (1.2% of GDP)
4. Canada: $145.4 billion (8.4% of GDP)
5. Australia: $133.5 billion (9.7% of GDP)
Here's a hard fact: The more electronic money is created, the more hard money like gold really shines. The reason is simple: You can't print gold or create it with a series of computer keystrokes.
So yeah, gold is taking off. This is the best market for gold in quite some time. My Gold & Silver Trader subscribers just took two big rounds of gains, and we're reloading for more.
So, here's a question for you: Got gold?
If your answer is "no," you might want to reconsider. The surge of the decade may just be upon us. The Great Gold Rush of 2020. Down the road, don't say no one told you.
All the best,
Sean
STAY INFORMED! Receive our Weekly Recap of thought provoking articles, podcasts, and radio delivered to your inbox for FREE! Sign up here for the HoweStreet.com Weekly Recap.