April 20, 2020 | One Year of Delay Adds $812 Million to a Canadian Pipeline's Costs: Study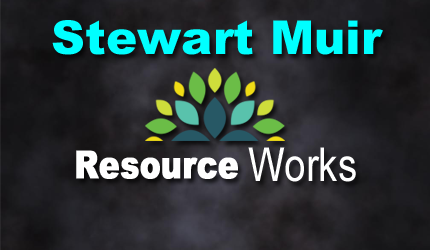 Stewart Muir is founder and executive director of the Resource Works Society, a Vancouver-based group open to participation by British Columbians from all walks of life who are concerned about their future economic opportunities. He is an author, journalist and historian with experience on three continents including a financial editor of The Vancouver Sun responsible for mining and markets coverage. Since Resource Works was established in 2014, the group has gained international recognition for its practical approach to the public challenges of responsible natural resource development and use.
Unrecoverable personnel and overhead costs make up 90 per cent of losses due to regulatory delays.
The study, conducted by the Canadian Energy Research Institute and released on April 6, 2020, drew on actual costings for the Trans Mountain Expansion (TMX) and the Coastal Gas Link pipelines.
"The cost of a delay to a project can be as high as 15 percent of the overall capital cost in the first year and results in negatively affecting the competitiveness of major Canadian oil and gas projects," wrote study authors.
"The estimated CapEx as a result of a 1-year regulatory delay is CAD$344 million and CAD$812 million for Natural Gas Pipeline project and Crude Oil Pipeline project, respectively."
Regulatory uncertainty proved to be the biggest source of delays for both oil and gas pipelines.
As a result, major oil and natural gas pipeline projects take approximately 13 additional months for approval in Canada than the United States, providing a competitive advantage to U.S. investments.
Trans Mountain was delayed by more than three years after its November 2016 approval because of regulatory and judicial delays.
The news will come as little surprise to those concerned about foreign funding to the very pipeline-opposing organizations that conduct regulatory delay strategies using the Canadian court system.
Law firm Ecojustice, which furnished lawyers to pressure groups opposing the project, showed more than $1 million in funding from non-Canadian sources in the most recent year for which it has filed financial statements. That's in addition to a further $1.7 million in revenues, whose origins are not disclosed, flowing in from other organizations. These investments proved to be extremely efficient, with a cash influx in the low seven figures creating billions in competitive advantage for countries that rank lower than Canada in environmental performance.
A year after its approval, TMX faced a judicial review of the project which resulted in the Federal Court of Appeal ruling to void the approval in August 2018 before it was once again, with a variety of changes, approved in February 2020.
Using CERI's model, the lost three years could translate to $2.5 billion in cost overruns. In practice, the competitive advantage handed to jurisdictions lagging Canada in ESG (Environmental, Social and Governance) standards was far higher, with the actual project price tag soaring by a staggering 70 per cent to $12.6 billion as of February 2020.
Of the components that contribute to cost inflation, CERI said 50 percent comes from personnel cost of the first year occurred in the delay year; 40 percent from overhead costs; and 10 percent for unrecoverable equipment costs.
The study also looked at delay costs for LNG plants and various types of oil & gas wells, concluding that "the increased uncertainty of the decision-making process in Canada adds to the risk-adjusted value of the projects. In Canada, when increased costs are combined with increased risk, competitiveness is challenged."
---
STAY INFORMED! Receive our Weekly Recap of thought provoking articles, podcasts, and radio delivered to your inbox for FREE! Sign up here for the HoweStreet.com Weekly Recap.