April 22, 2020 | Down She Goes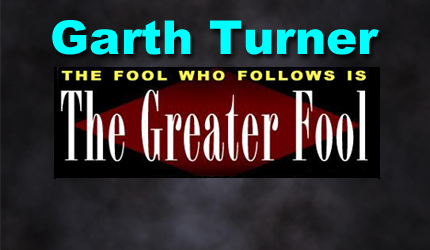 A best-selling Canadian author of 14 books on economic trends, real estate, the financial crisis, personal finance strategies, taxation and politics. Nationally-known speaker and lecturer on macroeconomics, the housing market and investment techniques. He is a licensed Investment Advisor with a fee-based, no-commission Toronto-based practice serving clients across Canada.
Turning off the economy has killed demand for energy. So oil tanked. That crashed bond yields. As a result mortgage rates are cratering. But so is the housing market. And thus, we're in a vicious virus circle.
Remember these days. They're historic.
A five-year government of Canada bond has never paid less than now – below a half of one per cent. A barrel of oil never before traded for less than nothing, as it did Monday. The longer that economies are hobbled, the more profound the impact will be.
Here's some evidence from the nation's heartbeat housing market, where prices and rents have already started to descend. The average Toronto property fetched $931,788 in the early weeks of last month. By last week that was down to $819,665 – a decline of $112,000, or 12%.
Sputtered the real estate board: "Home buyers and sellers have concerns about the economy and indeed their own employment situations. On top of this, many buyers and sellers are avoiding any type of in-person interaction." The realtors have added that things will likely get worse (or better, if you're a buyer), thanks to the naked fear that's been ingrained into society.
Downtown broker Stephen Glaysher gives us more. Sales from March until now have fallen 85%. Condo sales have crashed 73%. Leases are off 69%. Prices and rents are both fading.
"Listings have also slowed during this same period, but sales have fallen faster. Now we are starting to see a build-up of listing inventory. Buyers are sensing that prices will soon fall. How far prices will fall depends on two factors: how long will the stay-at-home mandate last and how long can some owners keep their properties? We are not medical experts, but our guess is that one should plan on mid-June for a limited opening. The second question is harder to guess. If owners have enough equity in their property, then lenders will be happy to defer or restructure payments and add them to the back end of the mortgage balance. And with courts being closed, for now, any foreclosure or power-of-sale orders are at least a year away."
How sad is that last comment? This realtor also says a lot of tenants will miss making their rents over the next couple of months, which will squeeze landlords – many of them already in negative cash flow. And there is no recourse. "It is true that tenants can stop paying rent and not be evicted. The Rental Tribunal and Small Claims Court have been suspended with Covid-19 and with the back log, our guess is that the catch up will take a year."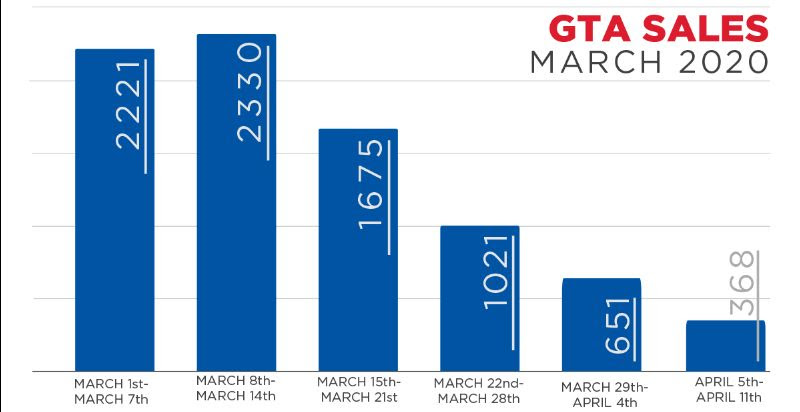 As discussed here yesterday, the debate now is between those who think governments are correct to keep people at home until Covid goes away or a vaccine emerges, and those who fear long-term economic destruction and wish to manage their own risk. After all, they ask: if Costco can open without everyone getting infected, why shutter all those other businesses and offices?
Well, the answer is above the pay grade of this pathetic blog. But the question needs to be debated. Sadly, we have a dearth of politicians with the courage to do so. As stated, this is historic.
*     *     *
Finally, this.
On the weekend a monstrous man shot, burned and slaughtered his way through rural Nova Scotia, in the guise of a trusted RCMP officer. The rampage took hours. During this dark time there was no emergency alert put out by the NS government telling people to take cover. As a result of not knowing about the gunman, lives were apparently lost.
The province, however, issued an alert during Easter weekend, setting off mobile phones everywhere with an urgent message about social distancing.
Total deaths in NS from the virus: 12
Deaths in NS by shooter: 23
Have we lost our way?
STAY INFORMED! Receive our Weekly Recap of thought provoking articles, podcasts, and radio delivered to your inbox for FREE! Sign up here for the HoweStreet.com Weekly Recap.