April 13, 2020 | Double Testing – Blood and Saliva – is the Quickest Way Canadians Can Get Back to Normal for as Long as we are without a Coronavirus Vaccine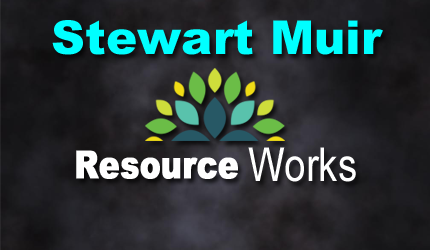 Stewart Muir is founder and executive director of the Resource Works Society, a Vancouver-based group open to participation by British Columbians from all walks of life who are concerned about their future economic opportunities. He is an author, journalist and historian with experience on three continents including a financial editor of The Vancouver Sun responsible for mining and markets coverage. Since Resource Works was established in 2014, the group has gained international recognition for its practical approach to the public challenges of responsible natural resource development and use.
NEWS ANALYSIS: Health Canada has yet to approve a single blood test despite having 34 products under review, writes Stewart Muir. A faster approach that protects health is needed.
APRIL 12, 2020 – Until such time as there is a coronavirus vaccine, the number one public health question will remain whether a person has either the coronavirus, or its antibodies. With Canada still lacking a national strategy for effective mass testing, the place to look for how to begin the long journey back to normalcy is the same one where only a few months ago the horror of COVID-19 began to manifest: China.
In the country's return from economic hibernation, companies in Wuhan are now testing both the saliva and the blood of employees returning to work. Doing so will reveal whether a person harbours the virus and has antibodies in their blood showing they were previously exposed to it.
"We are not resuming work until we receive the negative results of all workers," said one company official according to a Bloomberg News report. "We cannot take the risk of restarting business if anyone is infected or suspected."
Bloomberg found that double testing, with results back in a day, is being voluntarily adopted by companies that hire diagnostic services to come in and do the work. The cost charged for both tests is $43 US.
Governments everywhere are under increasing pressure to restore their economies while also protecting public health by keeping the disease growth curve as flat as possible. In Italy, politicians are talking about concepts like a licensing system and a "Covid Pass" for Italians who can show they are uninfected, or who possess antibodies that show they have had, and beaten, the virus. The British government has looked at the idea of "immunity passports", while the governor of New York State is talking about a strategy to allow those who have antibodies to get back to work. Germany and South Korea are reportedly using rapid blood tests to identify who can safely go back to work in front-line health care and the service industry.
In Canada, none of these strategies would work today because the only kind of testing available is the nucleic type, where nasal swabs are used to gather nasal or throat saliva secretions that are then screened for the presence of the coronavirus itself. It can take a week to get the result.
Health Canada has yet to approve even a single blood test that would provide the needed secondary level of screening. These tests are based on detecting antibodies produced after a person is exposed to the virus, and help identify those who have had the illness as well as some who may have acquired the virus but never became sick.
The Health Canada webpage for coronavirus diagnostic device applications states that only tests using nucleic acid technology are being prioritized for review, despite the fact that the majority of products it has been asked to approve are for blood testing.
Health Canada reviewing 55 testing products
Canadian regulators are not short of potential coronavirus testing products. A review by Resource Works found that as of April 12, Health Canada was reviewing 55 COVID-19 testing devices of which the majority, 34, are applications for blood tests.
Of the blood kits, 24 are from China, four from Canada, two from the USA and one each from Germany, Singapore and South Korea. One quarter (15 units or 27%) of the current applications are the rapid kind for blood, where a pinprick blood sample is used to produce a result on the spot in as little as 15 minutes. All four of the Canadian products appear to be of this variety, along with 11 of the 24 Chinese kits, and the one from Singapore.
It appears the Canadian government is leaning toward blood test kits that are made in Canada, or seemingly portrayed to appear that way. Among information displayed in Health Canada's online database is the number of requests sent back to applicants, which could be an indication that a product is receiving heightened attention. Of the blood (also known as serological) tests, all four Canadian applicants have received at least one such request. One of them, the rapid response product BTNX, has had four information requests with the most recent on April 3.  It is the only one of the 55 devices to have received more than three requests, suggesting it is the most actively studied of any type whether serological or nucleic.
Of the four rapid blood test applicants to receive two or more followup inquiries from Health Canada, three are Canadian, a fact that suggests priority is being given to domestic products.
However, there is so far no evidence that a Canada-first assessment process is doing anything to boost the hopes of local manufacturers.
CBC News reported April 12 that Markham, Ont. based BTNX is successfully selling its rapid-response blood testing kit to the U.S., the U.K. and Europe even though it remains unapproved here. The reason is unclear but CBC quoted a BTNX executive as saying he was told by Health Canada not to expect progress until a "greater national strategy on their use is developed."
The agency told CBC News it is following the advice of the World Health Organization. However, Canadian doctors are among those complaining at the slow progress. Front-line health care workers in particular would benefit from knowing their immunity status. CBC News noted that 90 physicians wrote to Health Canada to complain about the BTNX test not being approved.
Given what's at stake, it could be debated whether Canadian applicants should be given preferential treatment. The point isn't even whether a domestic company is, or is not, being moved to the front of the line. It's that no blood test of any origin has been cleared, while the casualties continue to mount.
(UPDATE, APRIL 13: A Canadian-made rapid test kit was announced on April 11, its maker stated. The Spartan Cube system is a nucleic test using a swab, and is not designed to detect blood antibodies. The Spartan Cube is the 13th coronavirus testing device to be approved for use in Canada, all of them using nucleic acid technology, and only the second from a Canadian company. All the others are from either the U.S. or South Korea.)
Four barriers to blood testing
A scan of recent media reports reveals four main barriers to accepting blood testing in Canada. Until they can be addressed, the task of reviving the economy is going to be harder than it should be.
The most significant barrier is doubt about the accuracy of blood testing, because caution really is warranted. A risk with blood tests is that they can produce a false positive antibody result. This is more of a problem than a false coronavirus diagnosis from a swab test, because people who mistakenly believe they are immune could spread the virus.
The Spanish government recently returned a batch of faulty kits from an uncertified company in China. The devices performed with an accuracy of under 30 per cent, reflecting poorly on the blood testing approach. Yet the science isn't stopping. It appears that Chinese companies now using double testing have sufficient confidence in the products available, a trend increasingly matched elsewhere.
With other nations are now also exporting blood test products, there seems to be an increasing amount of trustworthy information available internationally to verify the claims being made.
The second barrier seems to be more political in nature, with the evidence strongly suggesting that Health Canada is employing a Canada-first strategy to determine which products it is willing to look at closely. Sixty per cent of the COVID-19 test products currently being reviewed by Health Canada originate from China, yet Canadian officials have done little to gather more information from those applicants. With people dying, this approach is indefensible.
Thirdly, it is evident that Canadian health officials are waiting to have a national strategy in place before approving blood-testing products. This may be related in part to a fourth area of evident concern, which surrounds ethical and legal considerations such as privacy and the potential effects of discrimination based on a person's infection or antibody status. To quote a recent article on this topic, decision-makers likely "find themselves weighing what is best for society against individual rights, using biological criteria in ways that almost certainly would be rejected absent the current emergency" – a consideration that especially affects open democracies. (Link)
Toward a Canadian testing strategy
The Canadian government has a duty to protect residents from faulty testing products. Satisfying this irrefutable requirement hardly requires Canada to re-do all of the product assessment that has already been done in other countries whose systems we acknowledge to be on a par with our own. If politicians are afraid of seeming too reliant on China, a country that has earned distrust over its handling of the pandemic, emulation-worthy examples already abound in other Asian countries and Europe. The smart thing for Canada to do right now would be to lean heavily on allied countries that are ahead of us on the coronavirus disease curve and therefore are at more advanced stages of their own recovery strategies.
The benefits of the dual, belt-and-suspenders approach to testing are clear enough. Seeing communities divided into two classes of people based on health status – the immune and the vulnerable – is not a situation we are familiar with. If hesitating to adopt an aggressive approach to testing because of this sensitivity means prolonged economic and social suffering, we should think twice. Political leaders should know that we expect them to make and defend life-saving choices, even if it means risking criticism.
Provided that a reliable protocol for dual testing can be created, there is every reason to adopt the practice where the need is urgent as in health care, or where the economic considerations are very great and the social issues less prominent. Given the heavy reliance of the Canadian economy on primary industries like mining and energy that often rely on rotational workforces at remote locations where individuals stay in provided housing, the rapid development of a health verification system will be particularly important.
The same can be said of agriculture, aquaculture, food processing and other sectors like goods transportation and manufacturing where the general public has no exposure to the workplace. The consequences of infection in a single industry's workforce is already being seen in American meatpacking, exposing the fragility of the food supply chain and raising concerns over worker safety. The resumption of normal economic activity will depend heavily on such workplaces being able to more effectively sort antibody-carriers from those who might develop or spread COVID-19. For situations like schools, restaurants, public transportation and a thousand other socially intense activities, more time is going to be required.
Blood testing has its potential weaknesses. So does the swab approach. Two defences are better than one in our fight against the formidable coronavirus. The WHO's judgment on other issues in this crisis has already been cast into doubt. Health Canada, supported by a national strategy that acknowledges the complex issues in play, should lose no time in approving blood test kits, regardless of their origin, as long as they meet commonly agreed standards and can be administered properly. We can't afford to wait.
---
STAY INFORMED! Receive our Weekly Recap of thought provoking articles, podcasts, and radio delivered to your inbox for FREE! Sign up here for the HoweStreet.com Weekly Recap.