March 23, 2020 | Under Cover of Covid-19 Scare Banksters Will Take Control of All Assets!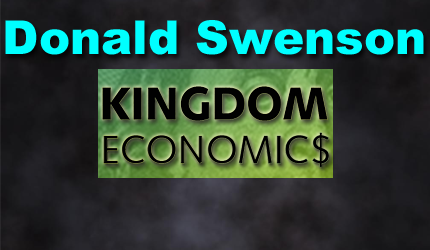 Donald B. Swenson: Born January 24, 1943, Roseau, Minnesota. Graduated H.S. 1961, Moorhead High, Minnesota. Graduated College 1968, Moorhead State University, Minnesota. Designated member of Appraisal Institute (MAI), 1974. Employed with Western Life Insurance Company, 1968 – 71; Iowa Securities Company, 1971 – 73; American Appraisal Company, 1974 – 81. Part-time teacher/valuation consultant/bartender, 1979 – 2008 (taught workshops at Waukesha County Technical Institute, Wi. and Madison Area Technical College, Wi.). Retired 2008 (part time teacher/blogger), AZ. Self educated economist/philosopher/theologian: http://kingdomecon.wordpress.com.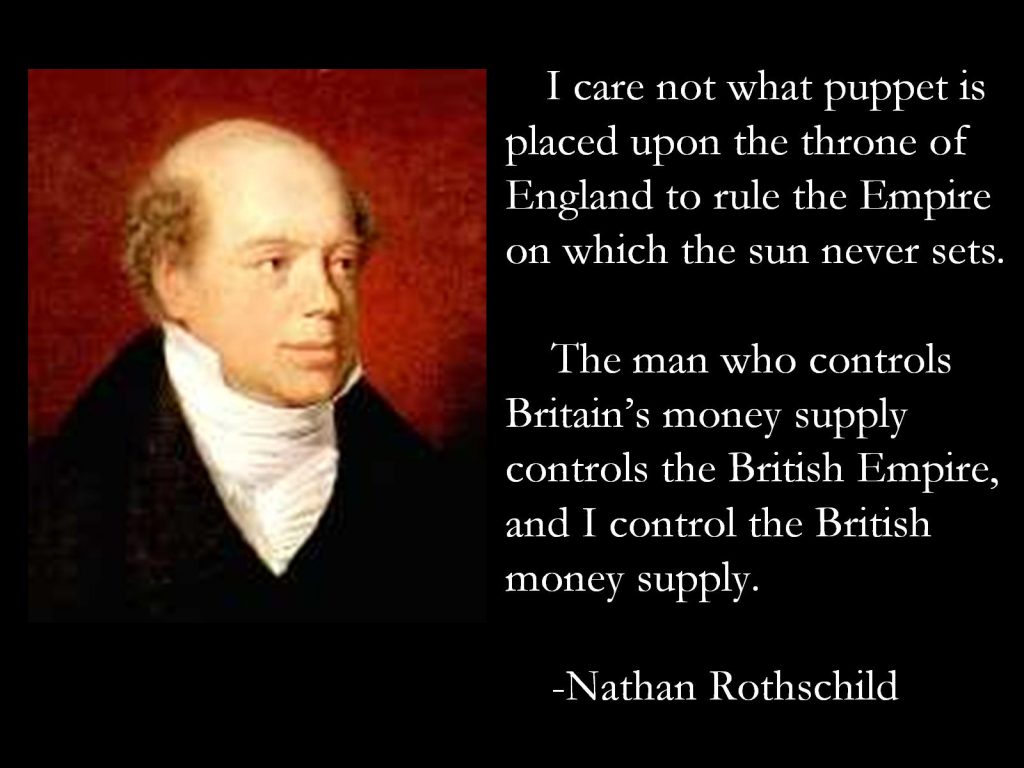 It now appears that our Central Bank (called the Fed) will flood the markets with new liquidity and simultaneously take ownership of most debt assets as virtual dollars flood the markets. Let's think about our situation at this moment. Debt is so huge that America is totally bankrupt from debt which can not be repaid. Consumers are heavily in debt, students can not repay their debt, and given the lock-down of businesses all over America 'values' will now decline by 50% within months. Economics is all about 'value' and income revenues.
As a valuation consultant I would 'value' properties (of all types) based upon income flows. If a property has no 'net' income to capitalize, the 'value' declines precipitously (immediately). As I write, restaurants are closing down, hotels are closing down, cruise lines are closing down, airlines are closing down, shopping malls are closing down, and coffee shops, barbers, bars, and recreation houses are all closing down. All this under the cover of this coronavirus scare. What happens to 'value' when this happens?
Capitalism is based upon this concept called 'value'. Valuation of a business or any income producing property gives the entity its 'value'. If income stops 'value' declines precipitously. If income stops so that debt can not be repaid, then the asset gets transferred to the creditor (a bankster entity). We could witness a mass transfer of America's property wealth to banksters (such as our Federal Reserve System) over the next few months. What happens then?
If this happens, then Capitalism is changed to Communism (or similar) simultaneously. Whoever has legal title to the assets will determine what type of system emerges. Debt provides temporary advantages for owners as long as the debt game can be serviced and as long as 'value' goes up due to increasing income flows. All this is now changing. An income depression is happening. This means that VALUES are declining precipitously (now). As VALUES decline ownership changes from debtor to creditor. We live with a system of legal rules/laws which determine who owns what.
As I write our markets are crashing and this situation will not improve for the system as a whole. Temporarily all may seem solvable, but this is a mirage of the mind. In reality, our system is now collapsing and the BIG players will take control. The BIG players are those who control our monetary system (namely the BANKSTERS). Our New York Fed is at the center of this criminal system. Watch as our New York Fed (in conjunction with our Treasury) takes control of assets via our legal system.
This will happen globally as all our central banks can work in coordination to reach this outcome. Capitalism is essentially over and centralization has arrived. Our Deep State elites will call the shots so as to create their utopia on our planet. Their utopia means that I/You become slaves to their control system. Within prophecy this is called the Mark of the Beast financial system. It's evolving as I write and we could witness a RESET later in 2020. Our Deep State operators will surface as they try to fashion a new system for their benefit. What a mess!
Under the cover of this Covid-19 problem, our Deep State bankster community will take control over all assets within our system (in time). Those who have followed this evolution (our money history) can discern what is happening. Most Americans and the greater global society have NO comprehension of what is happening in front of their eyes. Capitalism is OVER and Communism is emerging. Who discerns? A Deep State group of elites will call the shots going forward. You and I are slaves to those in POWER and those in CONTROL. Think for yourself to discern the times. Enjoy your coronavirus holiday as events will get MUCH more dire going forward. My view!
I am: https://kingdomecon.wordpress.com.
STAY INFORMED! Receive our Weekly Recap of thought provoking articles, podcasts, and radio delivered to your inbox for FREE! Sign up here for the HoweStreet.com Weekly Recap.