March 15, 2020 | The Bear Cavalry Charges Down Wall Street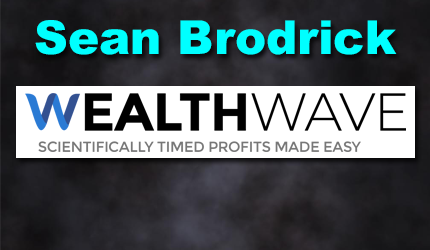 Sean is the natural resource analyst for Weiss Ratings. You can read his thoughts on gold, oil, cannabis, uranium and other natural resources at Wealth-Wave.com
What a week! And Thursday was the worst. The bears charged down Wall Street as the Dow Jones Industrial Average swooned 2,352 points — 9.9%.
Now, many investors running around and pulling out their hair. They're wondering: "Was that it? Was that the end of the panic? Is it time to buy?"
In my view, there's worse to come. And this is DESPITE the relief package that Congress and the White House are working on.
Let's start with happened Thursday. The S&P 500 and Nasdaq 100 joined the Dow in careening into bear market territory. They fell 9.5% and 9.3%, respectively.
Small caps took the worst punishment — the Russell 2000 cratered 11%. In one day! Decliners outpaced advancers by 9-to-1.
By any measure, the bull market that started in 2009 is now dead. Time of death was mid-February 2020, which we can only see in the rear-view mirror.
On the bright side, these kinds of selloffs are rare. You made it through the carnage. And I hope you came out stronger and wiser.
And here's a ray of hope: History shows that every time new low figures exceeded 60%, the S&P 500 rallies over the next one to two months.
History doesn't repeat, but it often rhymes. So, we may have hit a bottom.
The Coronavirus is a Problem … But Not the Only Problem
On the downside … well, there's probably more downside. You should consider these three points:
No. 1: More Virus Panic Ahead. Meanwhile, Europe is shutting down, and rightly so. The spread of the virus across that continent is overwhelming health infrastructure. The U.S. is starting to follow suit, but at a sluggish pace.
Washington's bungled response to the spread of COVID-19 made things worse. Now, even the NBA and NHL are canceling their seasons. Disney (DIS) parks are shutdown worldwide and even Broadway, the Great White Way, has gone dark.
America's "new normal" is no organized sports, closed schools and canceled concerts.
Congress is finally leading the way in coming up with government action. And yesterday at 3 p.m. Eastern, President Trump declared a national emergency, opening up $50 billion in economic aid.
But lack of early testing means the virus has probably spread across America.
The real problem is that it only SEEMS like the U.S. has fewer cases than other countries. But that's just the optics. We had so little testing available, and restrictions on who could even get tested, that the number of known cases is lowballed.
As more testing takes place, the known cases will likely skyrocket.
No. 2: The Saudi-Russia Feud over Oil. Oil prices cratered this past week when Russia and Saudi Arabia couldn't come to an agreement on cutting production — so both vowed to crank UP production.
This has terrible implications for the U.S. oil industry, which I covered on Thursday.
Importantly, oil prices reflect sentiment on the global economy. Oil prices remain very low. That's great for consumers but shows no optimism on global growth.
No. 3. The Government is Using Up Ammo FAST. Any rallies have to be taken in the context that the government is doing its best to prop up the market.
On Thursday, the Fed announced it will offer a series of $500 billion term repurchase agreements, or "repo", made to financial institutions, through April 13.
If the Fed follows through, this will amount to $4 TRILLION in new money over the four-week period.
Also on Thursday, the Fed said it would buy $60 billion in Treasury securities over the coming month to add liquidity. On Friday, it accelerated that purchase schedule.
Now, some will say the Fed could keep propping up the markets if they print from here to the moon. But history shows us each additional salvo from the money cannons has less effect. So, I expect this will run out of steam, too.
Use the Rally Wisely
My view is we'll see a short rally that could last a few weeks. Then, more bad news about the global COVID-19 pandemic will send stocks reeling again.
To be sure, there could also be good news. Maybe that will pull our fat out of the fire. America is a historically lucky country.
The details of billion-plus-dollar relief package that's working its way through Washington are not available at this time. It is expected to expand unemployment insurance and paid sick leave benefits. It is also supposed to include a provision for free coronavirus testing. The Senate is expected to take up the bill next week, canceling its planned recess.
The market could very well rally into that vote, then sell off again. "Sell the news", right?
What You Can Do
What I've done for my subscribers depends on the publication. For some, I've recommended leveraged inverse funds — funds that go up as the markets go down. For others, I've recommended put options.
We've already taken gains on some bearish positions. That's only prudent as they rise in value so quickly.
But the next leg down in the market is likely coming. I want to be positioned for it. You should be, too.
You should use any rally to right your portfolio. You should also guard against more potential blood in the streets with bearish moves. You can even profit from them!
On a long-enough time frame, stocks usually go higher. A rebound will come. If this is a typical bear market, we'll see new highs eventually … in about three years. On the other hand, we just came out of the longest bull market in history. The bear could be out-sized, too.
And as famed economist John Maynard Keynes famously said, "In the long run, we're all dead."
The next charge of the bear cavalry is coming. Be ready.
All the best,
Sean
STAY INFORMED! Receive our Weekly Recap of thought provoking articles, podcasts, and radio delivered to your inbox for FREE! Sign up here for the HoweStreet.com Weekly Recap.