March 8, 2020 | Strap on Your Silver Spurs to Ride this Precious Metal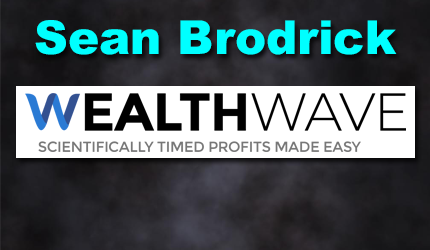 Sean is the natural resource analyst for Weiss Ratings. You can read his thoughts on gold, oil, cannabis, uranium and other natural resources at Wealth-Wave.com
Rising fear of COVID-19 has sent the stock markets skidding lower … and gold soaring higher.
The best is yet to come for gold. But buddy, you better start paying attention to silver. I'll tell you why.
Here's a chart of gold, silver and the S&P 500 since Feb. 19.
You can see  gold is up 5.6% and silver is up 2.5% in this short timeframe. The S&P 500, meanwhile, is down 12.7%. Ouch!
Silver is up, but not as much as gold. This is partly because investors are panicked and running for the biggest safe haven they can find. Gold is that obvious shiny yellow lighthouse in a storm.
But let me give you three reasons why silver could outperform.
1. Silver Mine Production Is Down
Silver mine production has fallen for five years in a row.
The Silver Institute foresees a 2% rise in silver mine supply in 2020. The problem is, supply isn't always reliable.
Things go wrong at mines all the time — strikes, local political trouble, you name it. Many factors can conspire to stop or slow down a mine.
But even if silver production does rise 2%, that doesn't mean it'll sell. So, what about demand? Well …
2. Silver Demand Is Rising Fast
The Silver Institute also sees a 3% increase in silver industrial demand. Industrial demand accounts for slightly more than half of total demand.
Let's focus on Photovoltaic (PV) — more commonly called solar panel — demand. That's the blue part on the top right. You can see it is rising.
Did I say rising? I meant more like SOARING.
Each solar panel has about 230 grams (0.7 ounces) of silver in it. Global production and installation of solar panels is expected to rise about 15% this year.
In fact, installed PV demand in the U.S. alone is projected to more than double in the next five years. The EIA reports that solar will account for 32% of planned new U.S. power generation.
And remember, that's just industrial demand. Jewelry demand for silver is pretty steady. The wild card is investment demand. We simply don't know what investors will do.
But if the price of silver keeps rising, it might come into focus for more folks from Wall Street to Main Street.
3. Silver Is Cheap Compared to Gold
Let me show you a chart of the Gold/Silver Ratio. This ratio is simply how many ounces of silver it would take to buy an ounce of gold.
If you look at this chart, you can see something extraordinary is happening.
Gold is making a new peak compared to silver. In fact, silver hasn't been this cheap compared to gold since the Gulf War in 1991.
Why does this matter? Because this peak will turn down. And in the past, a turn down from a peak has signaled big bullish moves in both silver and gold.
That's because silver is the drama queen of precious metals. Silver overdoes the percentage moves on the upside and the downside. In a real bull market, silver leads the way.
The big move in silver hasn't started yet. But I believe it will … and soon.
There are plenty of ways to play this. If you prefer ETFs, the iShares Silver Trust (NYSE: SLV) will let you play the metal. And the Global X Silver Miners ETF (NYSE: SIL) will let you play the miners leveraged to the metals.
Whatever you buy, do your due diligence.
As for me and my subscribers? Well, I just gave my Wealth Megatrends subscribers a new silver pick just last week. And I plan to give them another precious metals pick in the next monthly issue. And that comes out soon.
These are wild, even scary times for the broad market. But for many investors, silver and gold will ride to the rescue.
Strap on your silver spurs and get ready to join this rodeo of riches. It's going to be awesome.
All the best,
Sean
STAY INFORMED! Receive our Weekly Recap of thought provoking articles, podcasts, and radio delivered to your inbox for FREE! Sign up here for the HoweStreet.com Weekly Recap.