February 8, 2020 | Trading Desk Notes – February 8, 2020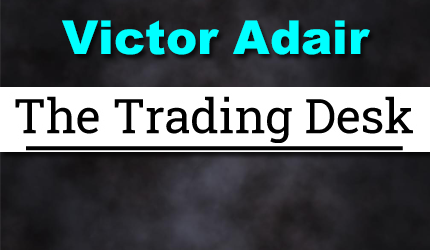 Victor Adair, author of The Trading Desk Notes, began trading penny mining shares while attending the University of Victoria in 1970. He worked in the mining business in Canada and the Western United States for the next several years and also founded a precious metals trading company in 1974. He became a commodity broker in 1977 and a stock broker in 1978. Between 1977 and his retirement from the brokerage business in 2020 Victor held a number of trading, analytical and senior management roles in Canada and the USA. Victor started writing market analysis in the late 1970's and became a widely followed currency analyst in 1983. He started doing frequent media interviews in the early 1980's and started speaking at financial conferences in the 1990's. He actively trades his own accounts from The Trading Desk on Vancouver Island. His personal website is www.VictorAdair.ca.
Emotional reactions to Coronavirus headlines churned price action across markets the past 2 weeks. This week, in lieu of my usual Trading Desk Notes I've attached the Power Point – and my opening remarks – that I will be presenting at the World Outlook Financial Conference February 7th in Vancouver, British Columbia.  https://mikesmoneytalks.ca/world-outlook-conference-2020/  The theme of Friday afternoon at the conference is "The Coming Commodity Boom."
If I only had the chance to tell you one thing today it would be this:
I think there is a very good chance that we are going to see some wild swings across markets over the next few of years…and the reason I think that is going to happen is because so many things have been pushed to extremes over the past few years.
I've been trading futures since the 1970's. In 1974 I used to walk around with a 2 oz gold wafer in my pocket and show it to people…tell them they should be buying gold. Gold rallied in 1974 from around $100 to $200 by the end of the year.
The Big Story in the gold market back then was that Americans were going to start buying gold like crazy beginning the first day of 1975 when they would be legally allowed to own gold for the first time in over 40 years.
But…come 1975 Americans didn't go crazy buying gold. They weren't interested in gold…and by the end of 1975 gold had fallen back to around $100.
Now, as you all know, gold then went on an amazing run…people lined up outside banks to buy gold bars and by January 1980…4 years later…gold hit $850.
I traded gold and other commodities through those years and I can tell you…THAT was a commodity boom.
Later today and again tomorrow at this conference Mike Campbell will be talking with Martin Armstrong. They both see major changes…disruptions…even chaos coming our way over the next couple of years in the financial markets, in the economy and in the political landscape. So do I.
As a trader I sense that these changes…these disruption…and especially chaos…will produce wild swings in commodities, currencies, interest rates and equities.  I anticipate great trading opportunities from these wild swings!
Now I don't think the commodity boom is starting today. But it might be…if China spends a zillion dollars to revive their economy from the virus slowdown…that might get it started.
You've heard Mike say on the radio that it might be another year or two before the commodity boom starts…what we want to do in this part of the conference is to help people prepare for what may be coming.
So, with that in mind, in this presentation I'll discuss some of the Longer Term extremes that I think are  "Setting the Stage" for the Big Market Moves that may develop as a result of the changes and disruptions that Mike and Martin are anticipating.
Later this afternoon I'll be doing a breakout session in the Cypress Room with my son Drew and we will focus on the shorter term… what key commodity markets have been doing the past couple of weeks and where we think they may be going from here.
I'll start by looking at some of the extremes that have developed in what I call the Age Of Consequences…how those extremes has led to stocks and bonds hugely outperforming commodities over the past 10 years…what conditions would be ideal for a sustained bull market in commodities…and 6 basic rules to apply when it comes to trading the opportunities created by these extremes.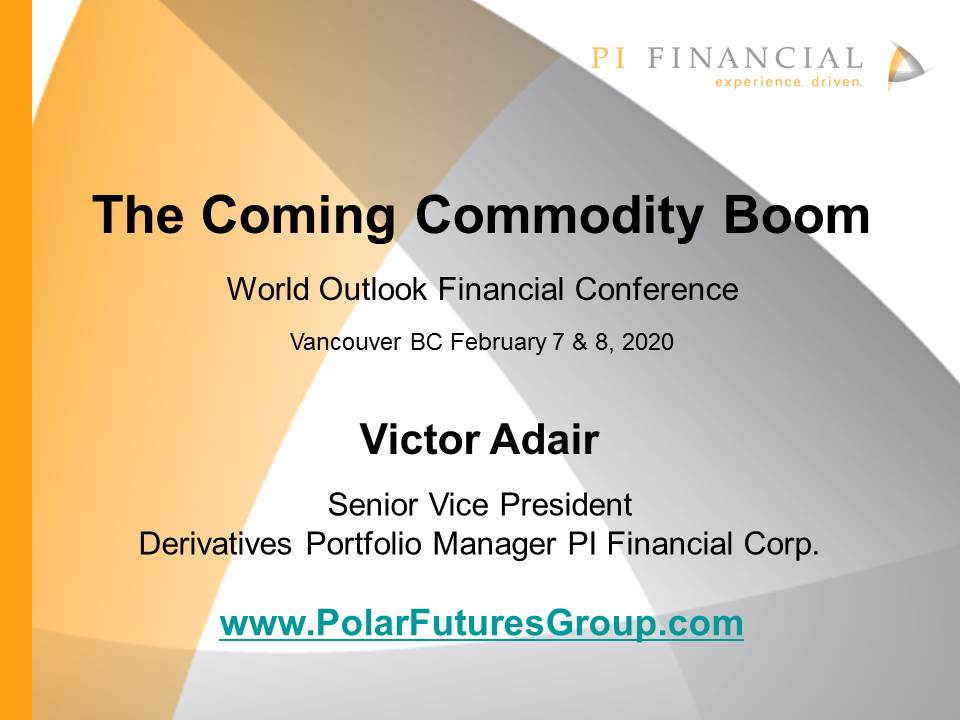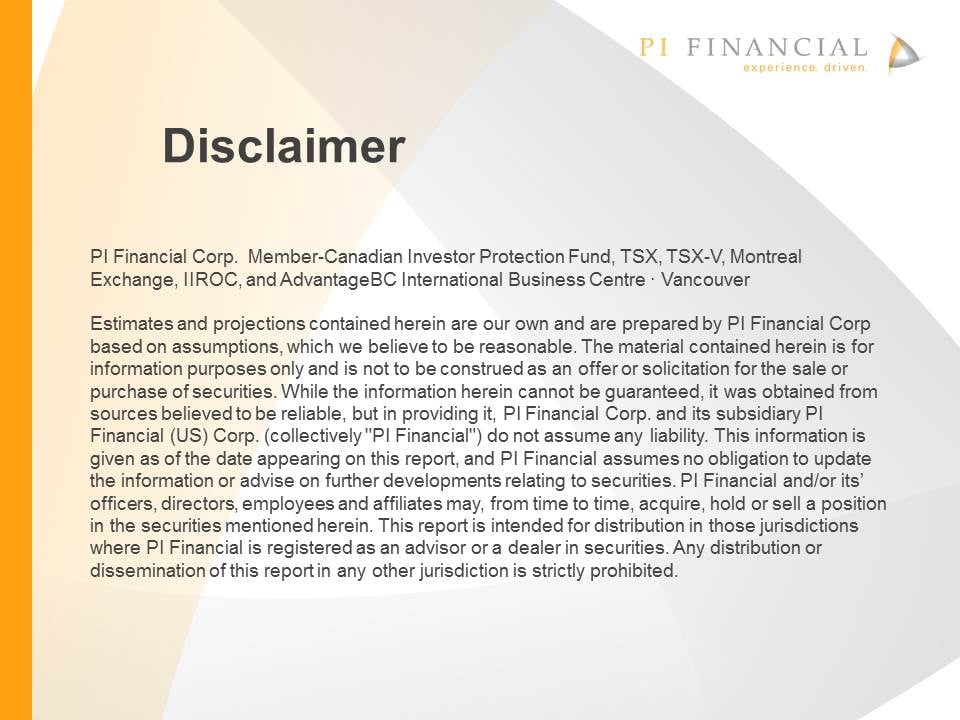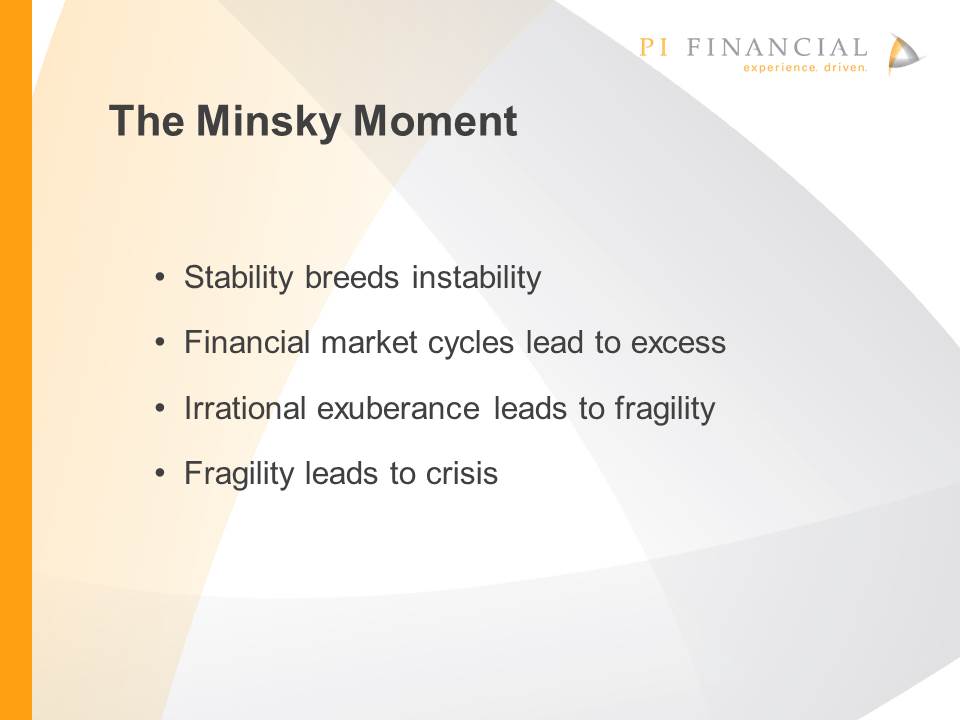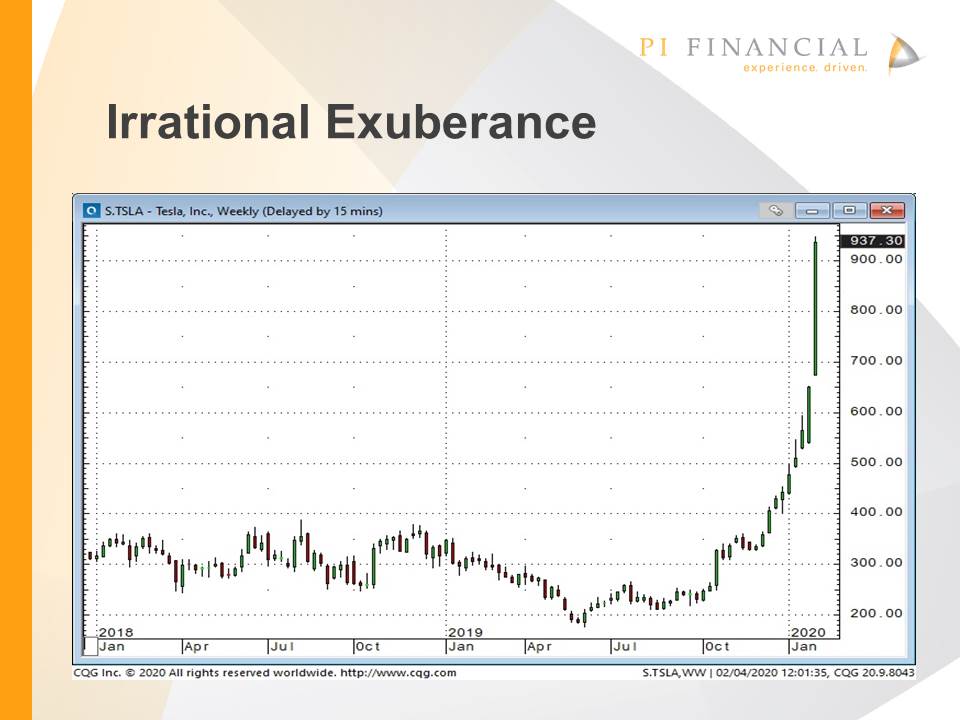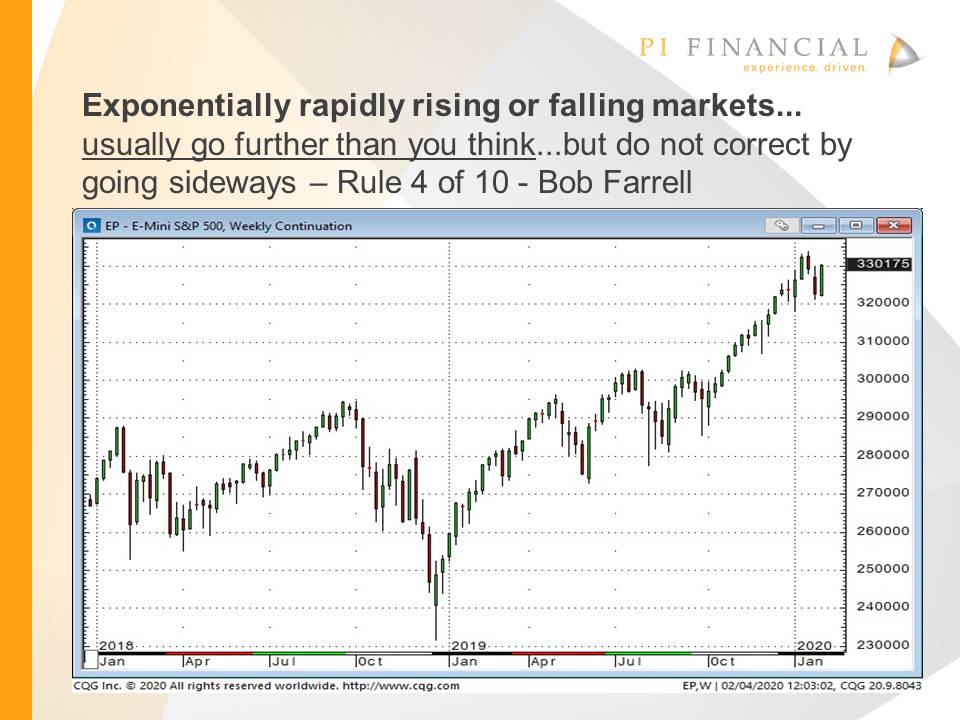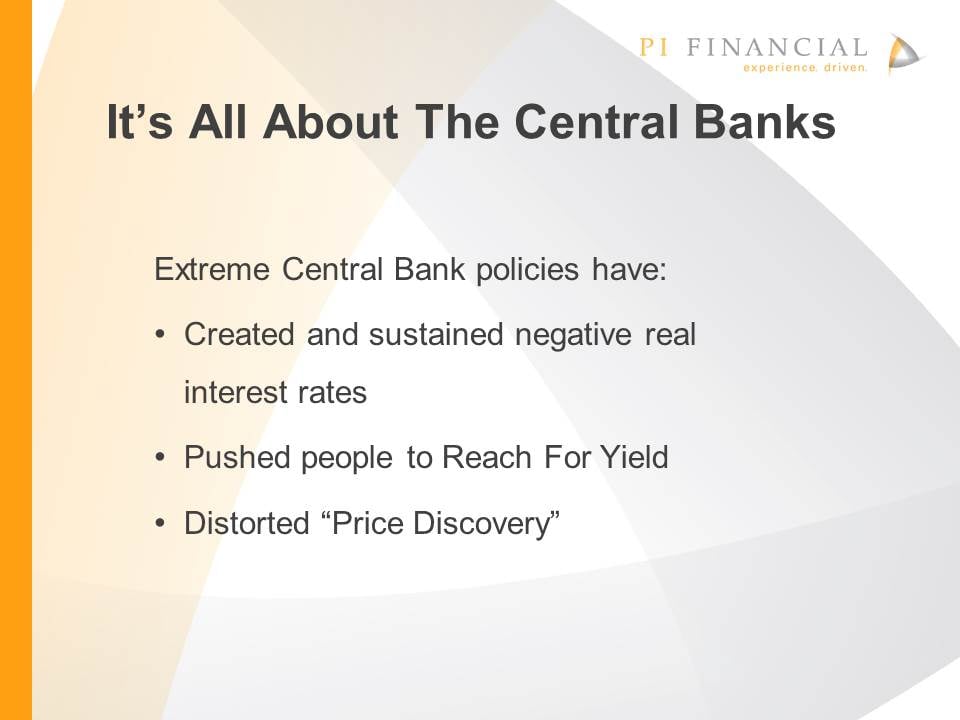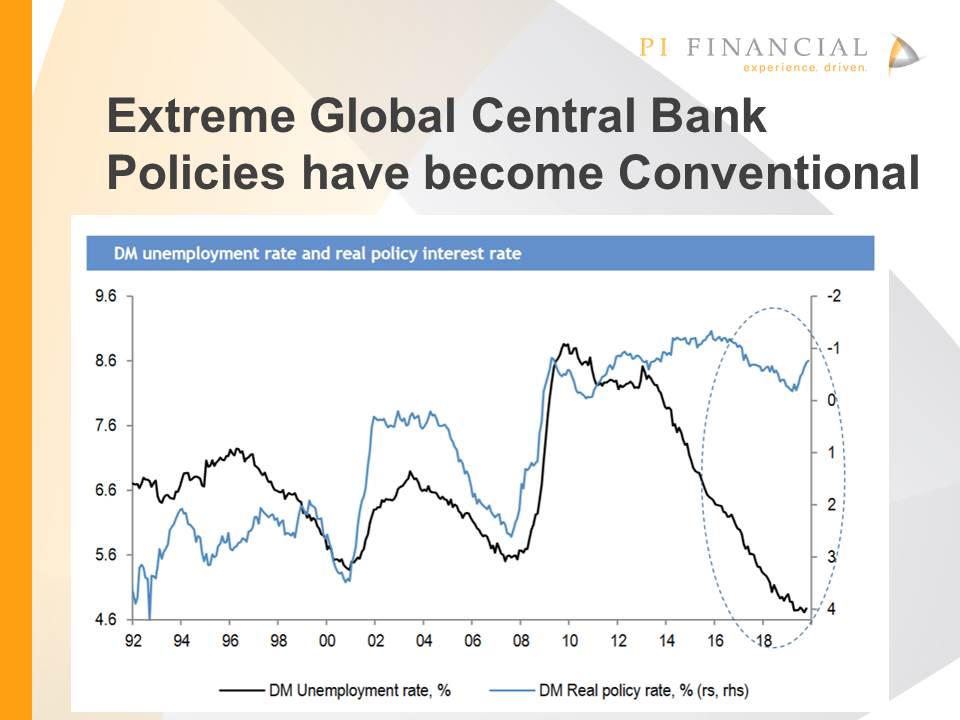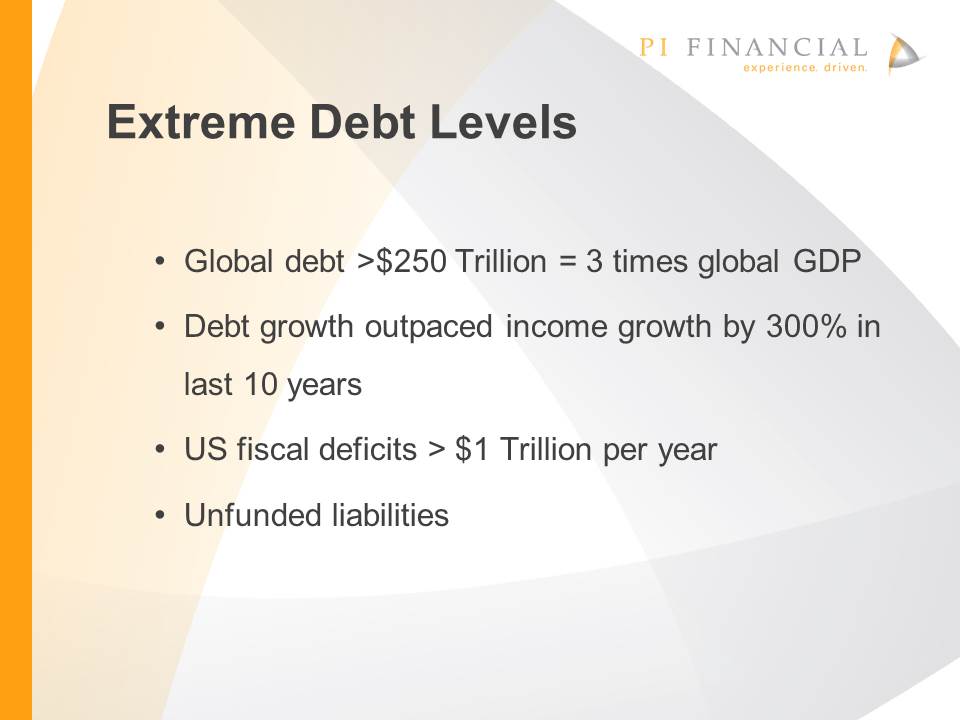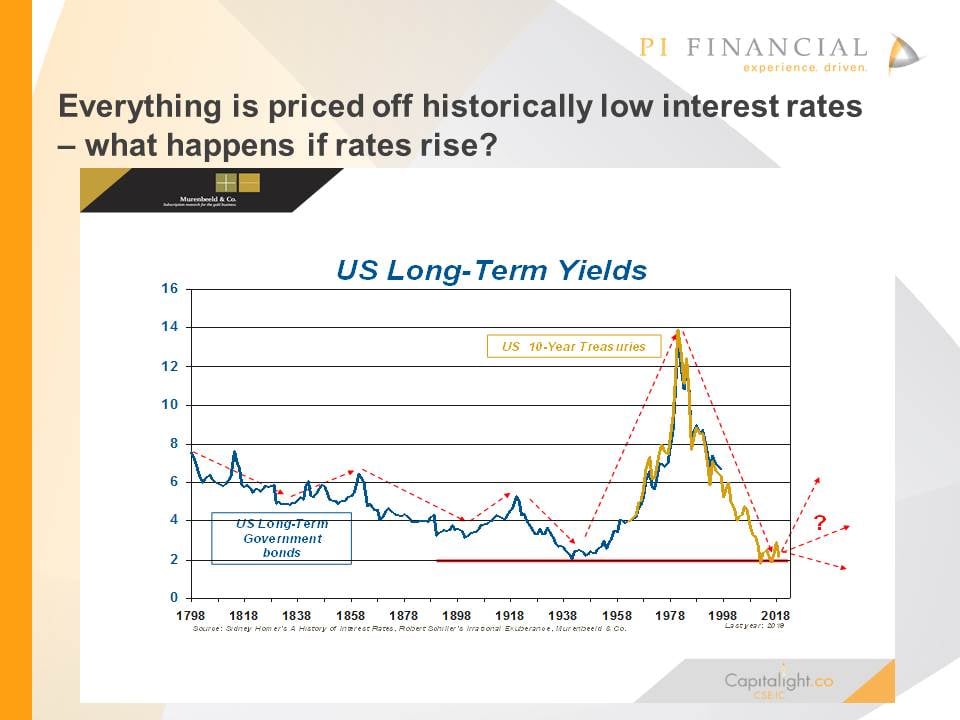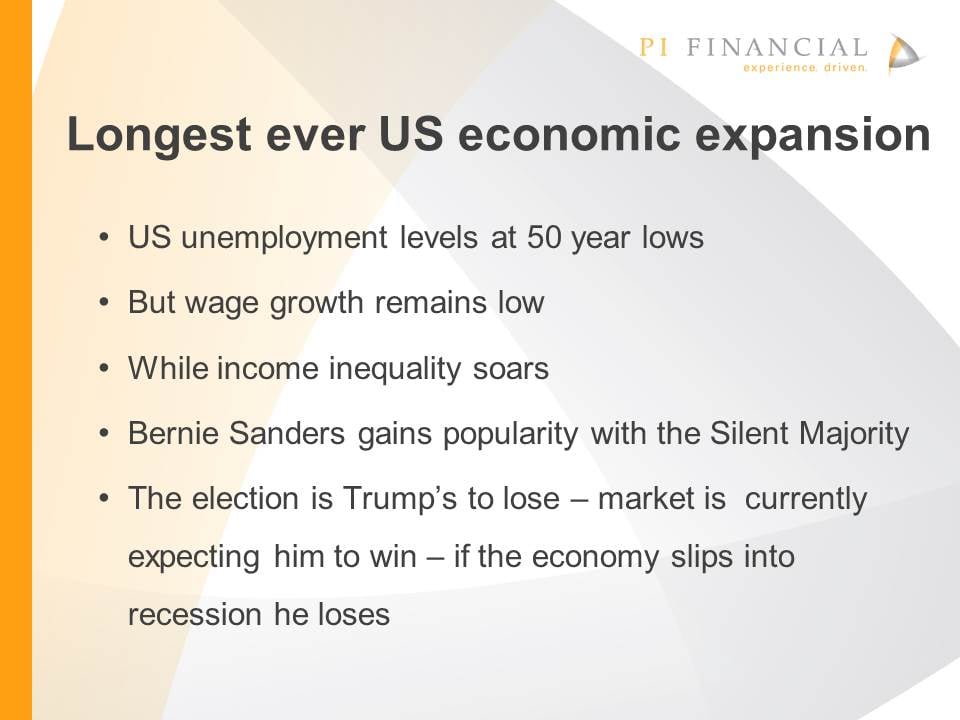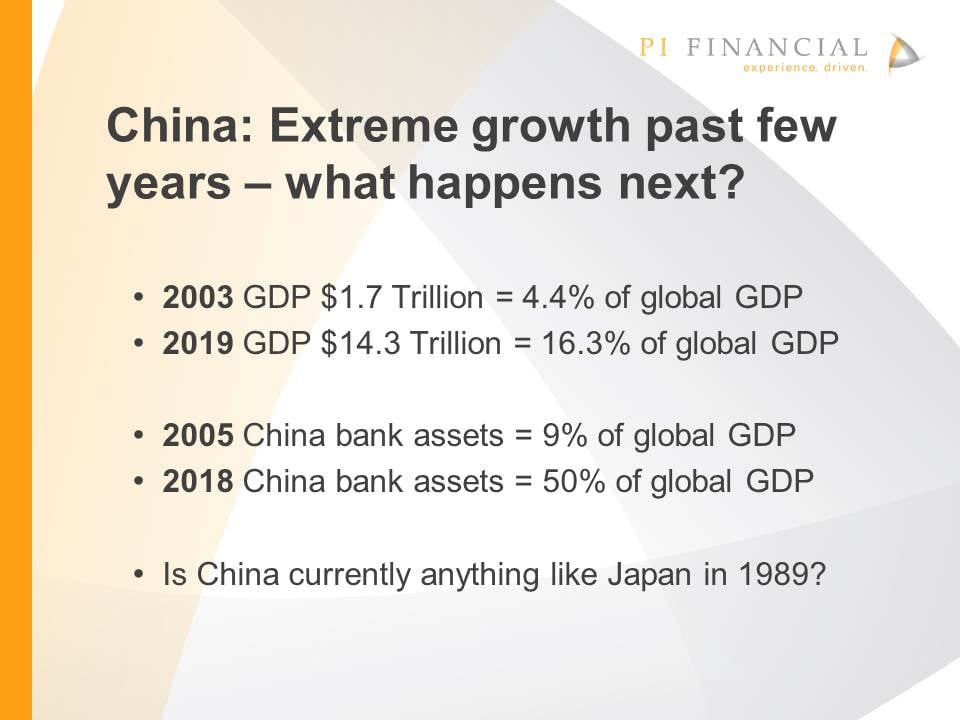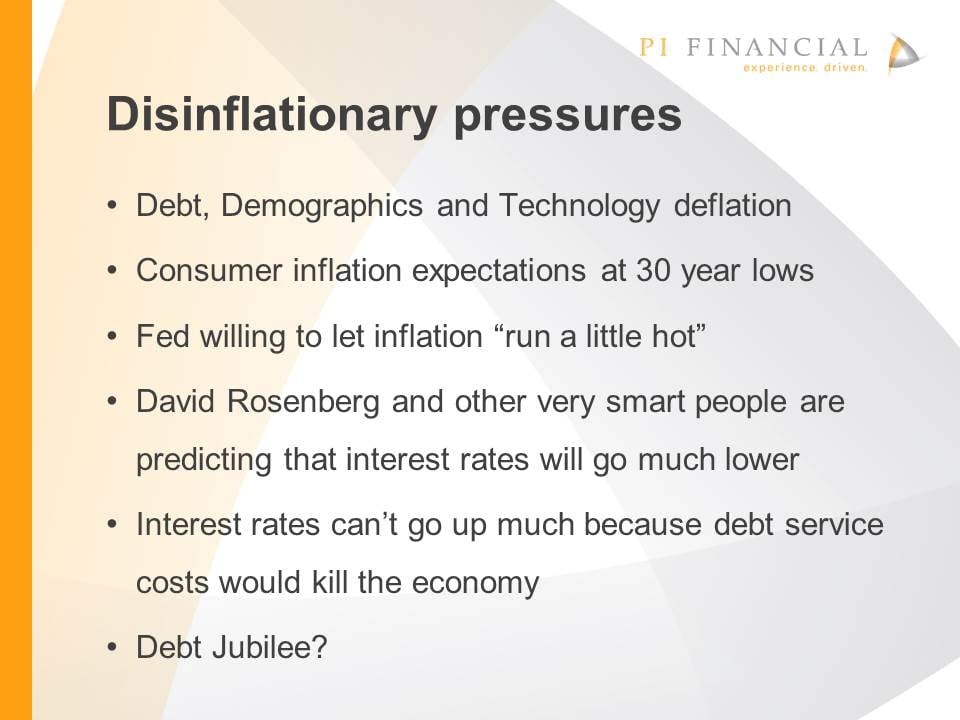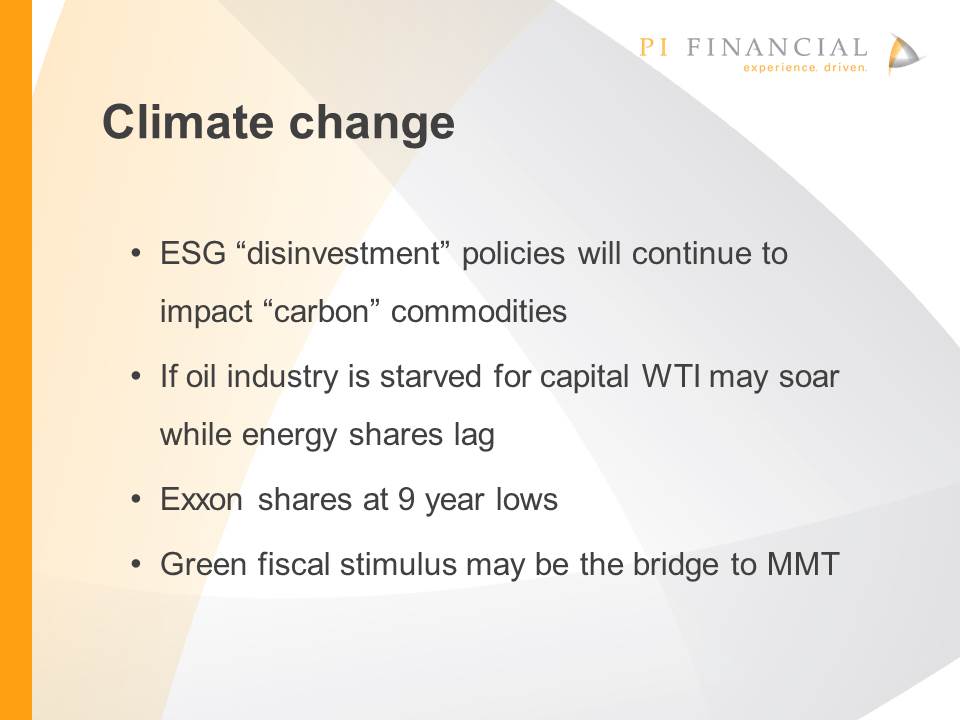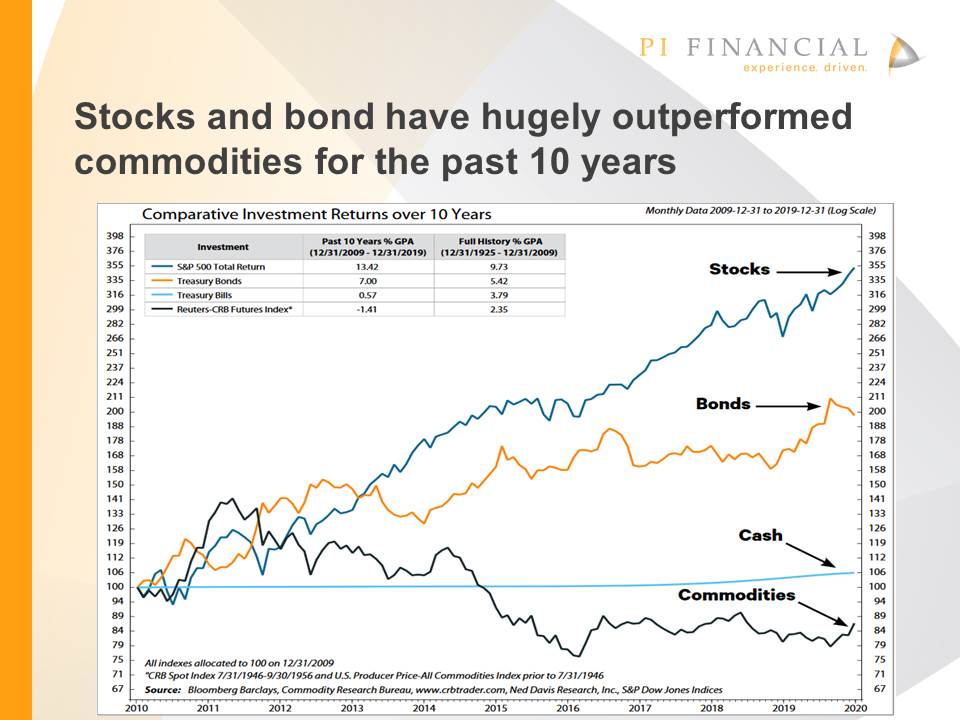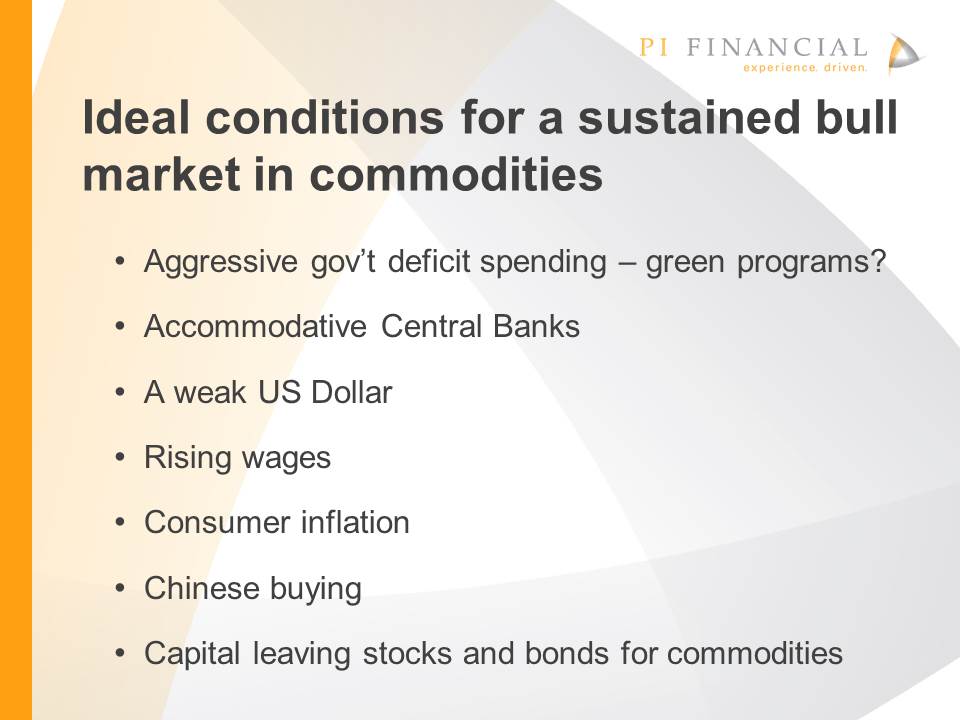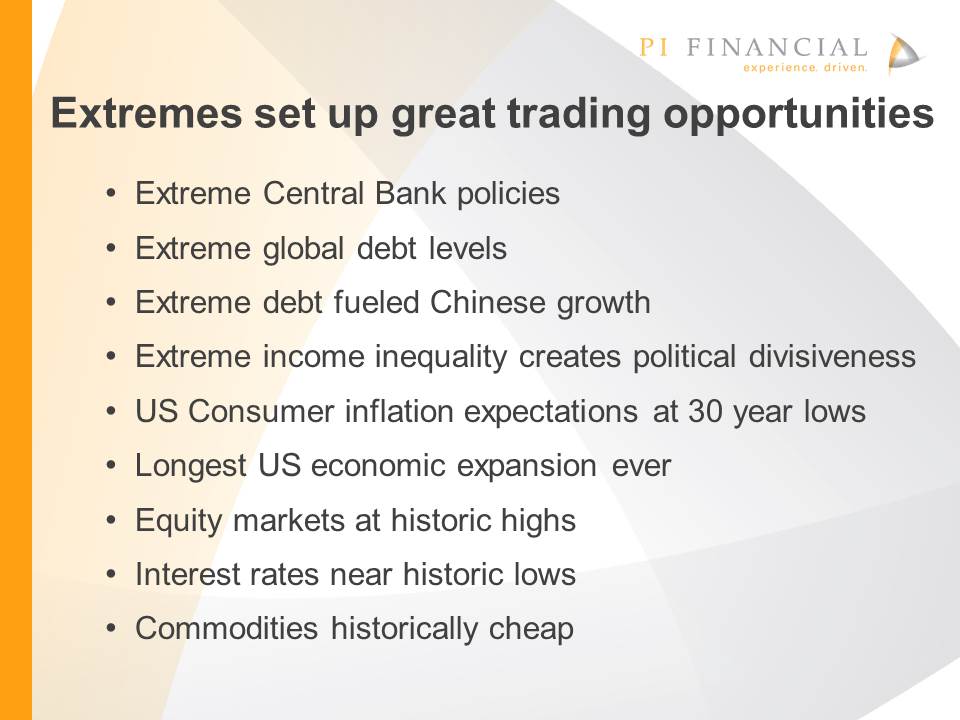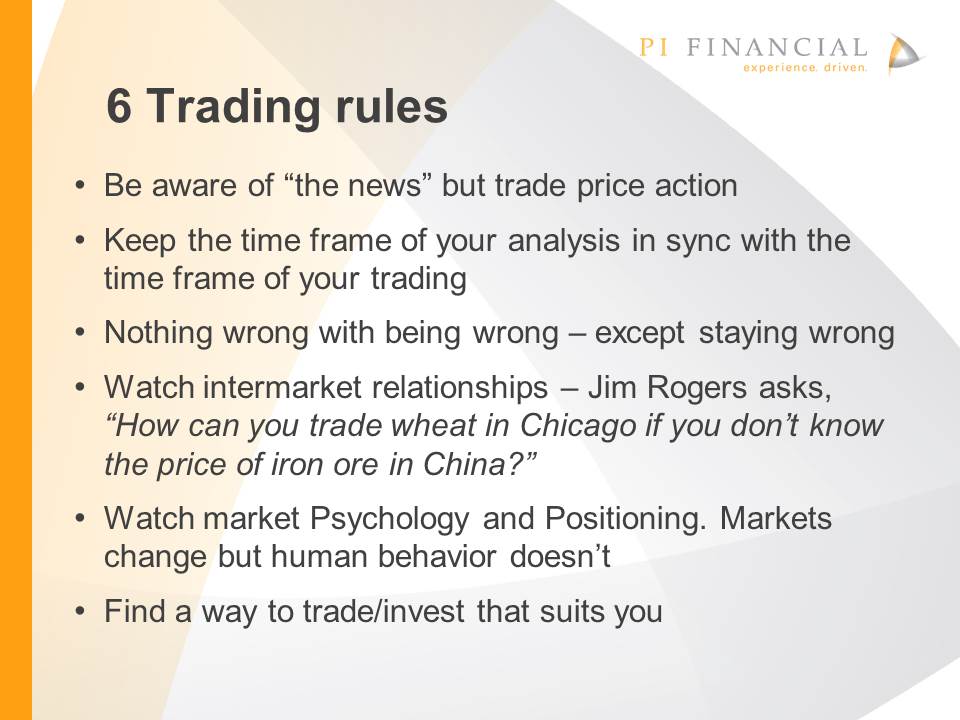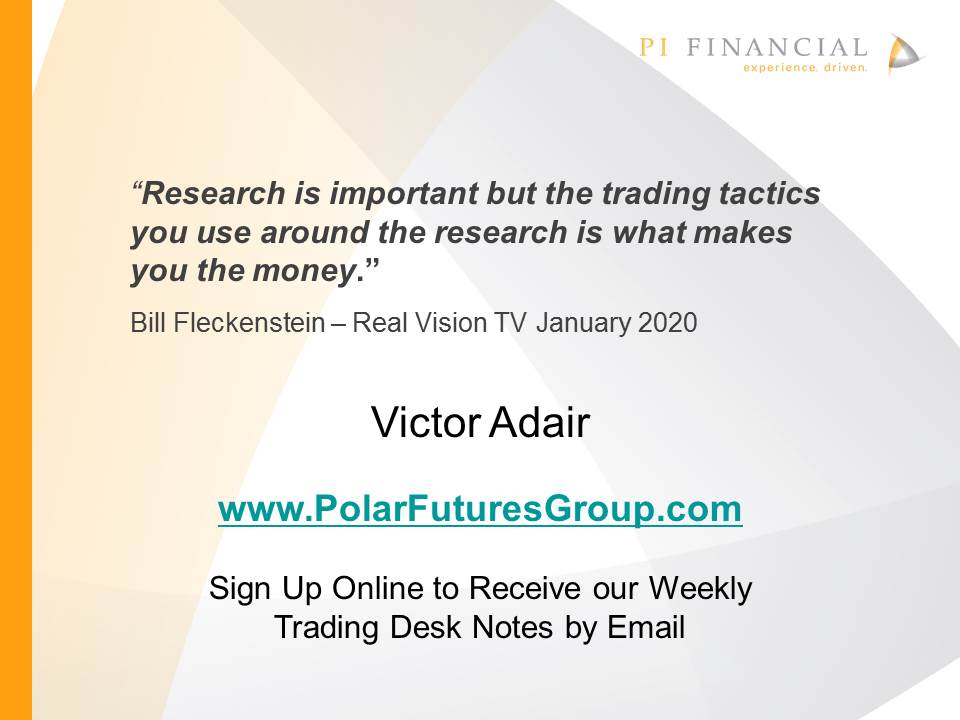 My son Drew Zimmerman and I use the futures market to trade currencies, metals, interest rates, stock indices, energy and other commodities. Please give us a call or send us an email if you'd like to know more about trading futures.
Victor Adair
SVP and Derivatives Portfolio Manager
PI Financial Corp
Canada
STAY INFORMED! Receive our Weekly Recap of thought provoking articles, podcasts, and radio delivered to your inbox for FREE! Sign up here for the HoweStreet.com Weekly Recap.