February 10, 2020 | The Crisis Thing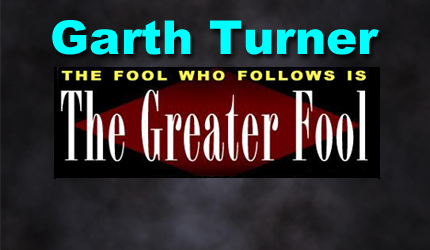 A best-selling Canadian author of 14 books on economic trends, real estate, the financial crisis, personal finance strategies, taxation and politics. Nationally-known speaker and lecturer on macroeconomics, the housing market and investment techniques. He is a licensed Investment Advisor with a fee-based, no-commission Toronto-based practice serving clients across Canada.
Chinese authorities welding shut the door of an apartment building containing infected people. Screaming citizens being dragged against their will into ambulances. A woman without a face mask being killed by police as they drag her from a car. Stories of five million residents of the most affected city escaping the quarantine, spreading coronavirus everywhere.
This is the stuff on Twitter feeds, in my email box and buried in a slew of comments made to this blog. The pandemic is apparently a great new way to dis Chinese and trash the totalitarian state. How much is fabricated is unknown. How much is true, also a mystery. Is coronavirus peaking, to be just a memory by July? Or is this 1918 again?
No idea. But let's look at the financial fallout.
First, Mr. Market has decided this is a thing, not a crisis. Despite a few days of doubt, North American equities have barely budged off their record highs. That's despite the fact Chinese production of everything from car parts to iPhone guts and pharma ingredients is basically kaput. There's confidence this will all reignite, and soon.
Commodities aren't so sure. And bonds are doubtful. Oil dipped below fifty bucks on Monday despite big efforts by producers. And money continues to pour into government debt, with bond prices higher and yields lower than they used to be. So somebody's blowing smoke.
Scotiabank economists threw out a new virus report Monday. The historic quarantine measures taking place in China, "will likely fuel a sharper slowdown in China in the near-term with effects already spreading beyond travel and retail to production and export activities," it said. This comes despite a boatload of liquidity that Chinese authorities are throwing into the market, as they try to keep Asian investors from freaking out.
Not much doubt the Chinese economy will crater in the short run. GDP growth, expected to be 6% in this quarter will likely hit 4.6%, says the bank, then rebound. For the year as a whole anticipate growth of 5.4% – which is a disaster for Beijing. The regime needs about 7% to keep all the wheels turning.
In the US now there's noise this virus might tank real estate. Unlike here, Americans want, court and enjoy big Chinese investment in property. Buyers from China took title to $13.4 billion worth of American homes in the last year, which was less than half the amount invested in 2018 – thanks to the Trumpian trade wars. Now, just as that battle is winding down, the virus has frozen travel and investment. Washington has banned all foreigners who have been to (or live in) China from entering the States.
"You have less incentive to buy real estate if it's unclear if and when you'll get to visit the property," says realtor economist Danielle Hale. "In the short term, the virus could dampen sales further."
Meanwhile the Scotia guys say coronavirus will shave a little – not a lot – off our GDP. Unless, of course, it gets worse. Or if my Twitter feed isn't just delusional, manufactured, scare-mongering, alarmist, prepper, race-baiting poop. Let's see in July.
On a somewhat related note, a trip now to Vancouver where locals know houses would be affordable and unicorns roam freely in Stanley Park, were it not for the Chinese. The belief 'satellite families' and baggy offshore investors were holding thousands of properties empty for speculative purposes was a genesis of that city's historic empty houses tax.
So for the past couple of years people who own real estate but do not live in it full-time or have long-term tenants, are required to pay an extra tax. It hoovers about $38 million a year and is intended (the lefties running the place insist) to force vacant properties onto the market, dropping the vacancy rate (and maybe rents as well).
Time for an update. The tax was just increased by 20% and homeowners had until a few days ago to declare whether or not their properties are occupied. What's the status?
Originally housing warriors claimed 25,000 housing units in YVR were sitting empty, and demanded politicians act. Then in 2016, a report commissioned by the city and based on questionable evidence concluded 10,800 homes – most of them condos – were idle. That July the province gave the city the power to tax those property owners, and the new levy came into effect.
"Ultimately, the goal is to get thousands of units back into rental housing at a time when it's almost impossible to find a rental home," proclaimed the mayor.
So how many places are void?
In 2017, 1,131 were vacant. This year the number is 787.
There are 310,000 dwelling units in Vancouver, and 600,000 condos in Metro YVR. Do the math. Do 787 under-used properties pose a social threat?
The vacancy rate at the time the tax was imposed was 1%. Today it's 1.1%. Fail. Rents have gone up, not down. And now YVR has just another tax, on top of the speculation tax, the foreign buyer's tax and the big-house school tax. Taxes, of course, don't make things cheaper so in Vancouver there's just as serious an affordability problem as existed four years ago.
But there is more government.
STAY INFORMED! Receive our Weekly Recap of thought provoking articles, podcasts, and radio delivered to your inbox for FREE! Sign up here for the HoweStreet.com Weekly Recap.