February 18, 2020 | Sharing it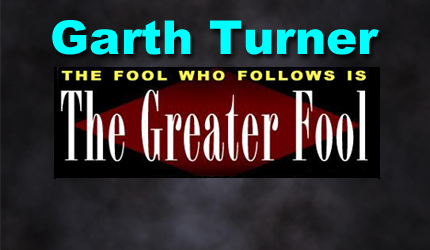 A best-selling Canadian author of 14 books on economic trends, real estate, the financial crisis, personal finance strategies, taxation and politics. Nationally-known speaker and lecturer on macroeconomics, the housing market and investment techniques. He is a licensed Investment Advisor with a fee-based, no-commission Toronto-based practice serving clients across Canada.
Four years ago four babes in their 60s and 70s moved in together in Port Perry – rural Ontario. That broke the rules in a municipality where unrelated people are not supposed to co-own and co-inhabit a single-family dwelling.
The gals protested mightily and eventually won the blessing of the provincial human rights office. The local government backed off and the 'Golden Girls' became celebs as champions of affordable seniors' housing. Three years later the Ontario government adopted a private member's bill preventing discrimination against people who want real estate co-ownership. Bill 69's short title is The Golden Girls Act. And now it's law. "Solving Ontario's housing crisis is going to take new and innovative ideas," says Steve Clark, the housing minister.
The women – Louise Bardswich, Beverly Brown, Sandy McCully and Martha Casson – are currently the poster hotties on the cover of Ontario's newly-minted 'Co-owning a home' guide  which enthusiastically promotes alternatives to one family-one house.
Meanwhile in BC, co-ownership is hot stuff, especially since huge CU Vancity started offering its weird 'Mixer Mortgage' allowing up to six people – not formally related to each other by family or romance – to finance property. There are now realtors specializing in co-ownership, and a breathless new media story appears every few months. The latest features a $1.8 million butt-ugly house which, "may be out of reach for a solo buyer. But it's already been divided into four suites. If four people or families split the cost, each would be paying $400,000 and $500,000 for a home of their own in one of the city's most desirable areas."
The Mixer Mortgage, by the way, can offer multiple owners different loan amounts, varying rates, amortizations and cover a portion of ownership ranging down to 2%. But they all have the one property as security. Buyers can be roomies, buddies, brothers or strangers. Says the company:
"We have the ability to split mortgage terms. For example, if two people or two couples are taking on half a million dollars of debt, and $200,000 is earmarked for one person and $300,000 is earmarked for the other, those people could potentially pick different terms, different rates and different amortizations that are more applicable to them. So, while everyone who owns the property is still responsible for the debt, they can earmark their own debt and pick their own repayment terms."
In Ontario, by the way, the lenders of choice for co-ownership seem to DUCA credit union and Meridian, whose 'Family + Friends' mortgage allows for up to four owners. So far the Big Six banks have eschewed this, but with passage of Bill 69 that could change.
Okay, so you round up four or six people and together buy a property that none of you could ever dream of purchasing individually. You live there and pay the mortgage like rent, then make a tax-free killing as the property escalates in value. What could possibly go wrong?
As it turns out, lots.
Married or common-law owners form economic unions. They bring responsibilities. That's what family law is all about. Inescapable obligations, whether for whelping or real estate. But unrelated co-owners are, well, unrelated. The BFF you bought a house with could go broke, lose her job, split for Nevada, get married or die. An unrelated owner could simply stop paying their portion of the mortgage, or property tax, utilities, insurance or maintenance. This could potentially trigger a mortgage default, foreclosure, power of sale and misery. It could force a sale of the property, legal bills, an unwelcome move and lost equity. The risks are palpable.
So, don't even think about co-ownership without (a) understanding everything financial about your potential co-owners. There are no secrets allowed. Net worth, ex-spouses, income, job security, gambling debts, assets, addictions – everything should be on the table. Then, (b) you need a good lawyer and a great partnership agreement. It should set out the space each person occupies, responsibilities, division of expenses and, above all, procedures for dealing with unexpected events. Like job loss. Or (in the case of the Golden Girls) a visit from Mr. Reaper.
The agreement also needs to deal with dispute resolution. There will probably be some. Maybe a lot. And what happens if one person just wants out? Will there be a financial crisis if the remaining owners cannot find a replacement? Remember it's easy to put a few names on title – and lenders are happy to do that because each person individually could be responsible for 100% of the debt – but it's hard to make co-ownership smooth and workable.
So, careful. This has the potential to bite you. And it breaks one of the cardinal GreaterFool rules: never buy real estate with someone you don't sleep with. Pooch excluded.
$     $     $
Well, they did it.
T2 & Chateau Bill have started to dismantle the mortgage stress test in a giant concession to moisters – and about the worst possible thing they could do to affordability.  On Tuesday afternoon the announcement came that the qualifying rate will be dropped by about a third of a point – from 5.19% down to 4.89%, using a new formula.
"This adjustment to the stress test will allow it to be more representative of the mortgage rates offered by lenders and more responsive to market conditions," says the government. Maybe so – after all, five-year loans are available at less than 2.9%. But what the move means is more borrowing and more price pressure.
Says mortgage broker and blogger Rob McLister:
Will a looser stress test stoke the market? Absolutely.

While it might boost buying power by just 3% or less (depending on what the new benchmark turns out to be, come April 6), the psychological boost will be material. Homebuyers—particularly younger buyers—are already worried about prices running away from them, given the double-digit gains of the last 12 months. News of an easier mortgage stress test won't help.
And just in time for rutting season.
Railway blockade? What railway blockade?
STAY INFORMED! Receive our Weekly Recap of thought provoking articles, podcasts, and radio delivered to your inbox for FREE! Sign up here for the HoweStreet.com Weekly Recap.