February 18, 2020 | PPSS: New Case Supports Improved Strategy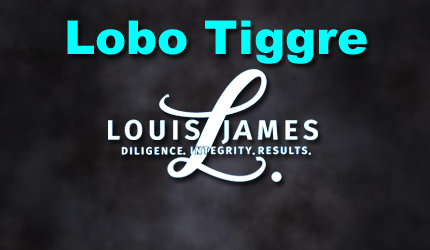 Lobo Tiggre, aka Louis James, is the founder and CEO of Louis James LLC, and the principal analyst and editor of the Independent Speculator. He researched and recommended speculative opportunities in Casey Research publications from 2004 to 2018, writing under the name "Louis James." While with Casey Research, he learned the ins and outs of resource speculation from the legendary speculator Doug Casey. Although frequently mistaken for one, Mr. Tiggre is not a professional geologist. However, his long tutelage under world-class geologists, writers, and investors resulted in an exceptional track record. The average of the yearly gains published for the flagship Casey publication, the International Speculator, was 18.5% per year during Tiggre's time with the publication. A fully transparent, documented, and verifiable track record is a central feature of IndependentSpeculator.com services going forward. Another key feature is that Mr. Tiggre will put his own money into the speculations he writes about, so his readers will always know he has "skin in the game" with them
I found something new in my latest pre-production sweet spot (PPSS) research. The idea has long been that there's a high probability of share-price gains as companies transition from spending money building a mine to making money from that mine. What I discovered some years ago was that this gain is much more reliable—and much greater—than anyone I knew expected. What my latest research revealed is that I was exiting my trades too early.
The gains from a construction decision (CD) to First Pour (FP) in my new, expanded dataset were 98.1%. But the gains from CD to commercial production (CP) were 113.8%.
I had seen similar numbers before, but the gain from holding until CP was not that much greater, while the extra time could be a year or more. This time, the difference was bigger—and much greater if we take out the smallest mines, which is where most of the worst outcomes are concentrated. Among the mines with more than 50,000 ounces per year of gold-equivalent production, the gain from CD to FP was 101.9%, while the gain from CD to CP was 136.2%.
One of my recent PPSS wins is a case in point…
I bought Lundin Gold (LUG.TO) at C$5 per share in 2018. I sold at FP last November, booking a 49.7% gain. At the time, the stock was trending down from recent highs. There had been political trouble in Ecuador, where the new mine is. And my previous research had suggested that FP was the better exit point. So I followed my PPSS strategy at the time.
Now, just a few months later, Lundin Gold shares have continued rising. My 50% win would be a 100% win today, as the company continues advancing toward CP.
Granted, the company has yet to declare commercial production, and Bad Things could still happen before then. But it's my standard procedure to use a trailing stop loss to lock in my gains, so getting out right at FP was clearly too early in this case.
What this does is give us more flexibility on exiting PPSS plays to bag greater gains.
No need to rush out if things are going well at FP.
I have adapted my strategy on this basis, and will report future results and findings going forward.
For those who haven't seen my latest PPSS research already, I strongly encourage downloading my free special report on the subject.
I sincerely hope it helps you bag some terrific wins.
STAY INFORMED! Receive our Weekly Recap of thought provoking articles, podcasts, and radio delivered to your inbox for FREE! Sign up here for the HoweStreet.com Weekly Recap.