February 27, 2020 | Gold's Up, So Why Are Gold Stocks Down?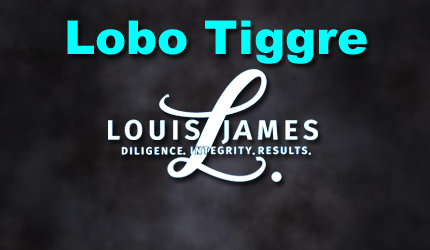 Lobo Tiggre, aka Louis James, is the founder and CEO of Louis James LLC, and the principal analyst and editor of the Independent Speculator. He researched and recommended speculative opportunities in Casey Research publications from 2004 to 2018, writing under the name "Louis James." While with Casey Research, he learned the ins and outs of resource speculation from the legendary speculator Doug Casey. Although frequently mistaken for one, Mr. Tiggre is not a professional geologist. However, his long tutelage under world-class geologists, writers, and investors resulted in an exceptional track record. The average of the yearly gains published for the flagship Casey publication, the International Speculator, was 18.5% per year during Tiggre's time with the publication. A fully transparent, documented, and verifiable track record is a central feature of IndependentSpeculator.com services going forward. Another key feature is that Mr. Tiggre will put his own money into the speculations he writes about, so his readers will always know he has "skin in the game" with them
Wall Street indices fell off another cliff this morning, officially entering correction territory. Gold, I'm happy to say, rebounded at the same time, doing its job as a safe haven. But most gold stocks are down… what's wrong with this picture?
Nothing, actually. Not in terms of normal market action.
Gold is a safe-haven asset—gold stocks are not.
Imagine some mainstream investors (not proud gold bugs) who happened to buy a few gold stocks to diversify their portfolios. What do they do when panic sets in? They call their brokers and tell them to get them out of all their risky stocks. The brokers do as bid and sell everything they consider risky. That would definitely include mining stocks… and gold stocks.
Everyone knows gold stocks are risky, after all—it's probably programmed into most computer trading algorithms.
On top of this, there have to be a lot of individual investors who were way out on margin and are now getting margin calls from their brokers. They're being forced to sell stocks even if they don't want to—like gold stocks while gold is rising.
And there will also be investment funds facing redemptions from clients. That can force them to liquidate large positions they wouldn't otherwise even think of selling.
We saw all of this—and worse—in 2008.
Now, I'm not convinced that we're in for another market crash like 2008.
But I have to say that it could be so.
If ever there was a ridiculously overextended rally riding for a fall, this was it.
Still, I think it's premature to say that we are, in fact, in the early stages of a 2008-style market meltdown.
After all, Powell says the Fed is ready and willing to support the economy—i.e., the stock market. The People's Bank of China (PBOC) is already unleashing more easy money. The European Central Bank (ECB) and other central banks are on the same page.
Throwing money at a virus or broken supply chains may not solve those problems, but… recent experience tells us that it sure can boost share prices in the face of grim realities.
That said, we can't ignore the possibility that the global economic bubble has just hit its proverbial pin and that no amount of money-printing will prevent its demise.
Headline-seeking gurus will make bold predictions about this. I'm going to watch the data and wait for a clear trend to develop. I feel no need to be the first to make a call here. I do feel a great need to get whatever calls I make right.
For now, the key datapoints are gold holding well above $1,600 and gold stocks being on sale.
What does all this tell me?
It tells me…
I don't want to go all in buying everything on my Shopping List during this dip. I think the powers that be will do everything possible to prevent a crash, but they may fail. If so, everything—everything—will be much cheaper in a couple months.
I do want to take profits on big wins. Cash is king today. That and Speculator's Discipline are why I decided to realize a big win I had in my portfolio.
But as above, the Fed, the ECB, the PBOC, and other central banks may open the easy-money spigots even wider, stopping the panic out of stocks. That could cause gold and silver stocks to rebound sharply, especially in a setting of higher gold and silver prices. So, I did buy a first stake in the gold stock that's been at the top of my Shopping List all year. (Which stock? That's what subscribers to The Independent Speculator pay to know.)
As I type, that stock I just bought is even cheaper. No matter; I'm happy to be in before the next batch of potentially very exciting drill results are released. If that happens while gold stocks are rebounding, it could make for a very quick win. And if it does turn out that we're in for another major market crash, I think the stock will do very well in the aftermath—as many of my picks did back in 2009.
Bottom line: don't assume the worst is inevitable, but plan for the possibility.
No one goes broke realizing profits while they have them.
That's my take,
STAY INFORMED! Receive our Weekly Recap of thought provoking articles, podcasts, and radio delivered to your inbox for FREE! Sign up here for the HoweStreet.com Weekly Recap.