February 25, 2020 | Conventional Wisdom Gets It Wrong Again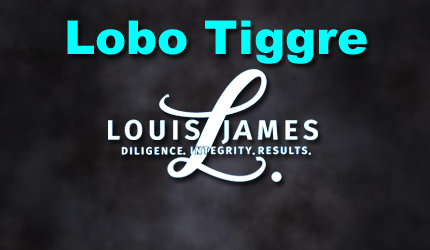 Lobo Tiggre, aka Louis James, is the founder and CEO of Louis James LLC, and the principal analyst and editor of the Independent Speculator. He researched and recommended speculative opportunities in Casey Research publications from 2004 to 2018, writing under the name "Louis James." While with Casey Research, he learned the ins and outs of resource speculation from the legendary speculator Doug Casey. Although frequently mistaken for one, Mr. Tiggre is not a professional geologist. However, his long tutelage under world-class geologists, writers, and investors resulted in an exceptional track record. The average of the yearly gains published for the flagship Casey publication, the International Speculator, was 18.5% per year during Tiggre's time with the publication. A fully transparent, documented, and verifiable track record is a central feature of IndependentSpeculator.com services going forward. Another key feature is that Mr. Tiggre will put his own money into the speculations he writes about, so his readers will always know he has "skin in the game" with them
When I started in this business 16 years ago, my mentors taught me that geologists rarely make good miners. The two have completely different skills, education, and ways of seeing things. A geologist looks at beautiful rocks and wonders at the mystery of how nature formed them. A mine engineer just wants to know how much it would cost to blast them and haul them away.
The creative mind that can deliver a world-class discovery is rarely the orderly mind that can run a world-class mining operation.
Therefore, speculating on "geologists who want to play with big yellow trucks" is likely to be a losing bet.
Well, I've written that conventional wisdom was wrong about the pre-production sweet spot (PPSS). The same research shows that this conventional wisdom is wrong as well. Sort of.
As you may recall, many people had recognized the PPSS before I wrote about it—and even called it that—but they missed just how sweet it is. Similarly, I think my mentors are completely right about geologists usually making lousy miners.
But one of the key features of the PPSS strategy is that we speculate on first-time mine builders during construction.
The PPSS strategy enables us to book our profits before we find out whether or not a mine actually makes money.
In other words, it doesn't matter statistically whether a company actually succeeds at becoming a profitable producer. It only matters that it succeeds at building its first mine—which depends on the construction crew and engineers, not the geologists.
That's unless the geologists who decide to play with big yellow trucks are disastrously incompetent, of course. If their companies fail to build their mines (or make probable failure clear to the market) a PPSS trade can still go down in flames.
But the fact remains that it's possible to win regardless of the eventual mining outcome.
Ideally, I'd like to profit from companies that create value and deliver needed minerals to the world. The PPSS strategy, however, calls for taking profits or exiting entirely before that outcome is known.
I wouldn't say this is the best part of the whole idea—the relatively high odds of making substantial gains take that cake—but it comes pretty close.
According to my data, the PPSS strategy negates the technical risk of speculating on a largely technical task.
And that is a thing of beauty to me.
Of course, you can't just throw darts at the board and expect to walk away with a big win here. Due diligence still matters. But everyone can try their hand at it. Done right, the odds of significant success should be much higher than swinging for the bleachers on a new discovery.
If you haven't read our free report on my latest PPSS research, I strongly encourage you to do so. It includes new findings that can help you improve your odds of success.
Caveat emptor,
STAY INFORMED! Receive our Weekly Recap of thought provoking articles, podcasts, and radio delivered to your inbox for FREE! Sign up here for the HoweStreet.com Weekly Recap.