February 21, 2020 | A Takeover Tsunami Is Coming—Prepare for Sudden Gains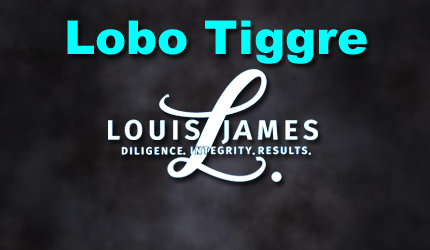 Lobo Tiggre, aka Louis James, is the founder and CEO of Louis James LLC, and the principal analyst and editor of the Independent Speculator. He researched and recommended speculative opportunities in Casey Research publications from 2004 to 2018, writing under the name "Louis James." While with Casey Research, he learned the ins and outs of resource speculation from the legendary speculator Doug Casey. Although frequently mistaken for one, Mr. Tiggre is not a professional geologist. However, his long tutelage under world-class geologists, writers, and investors resulted in an exceptional track record. The average of the yearly gains published for the flagship Casey publication, the International Speculator, was 18.5% per year during Tiggre's time with the publication. A fully transparent, documented, and verifiable track record is a central feature of IndependentSpeculator.com services going forward. Another key feature is that Mr. Tiggre will put his own money into the speculations he writes about, so his readers will always know he has "skin in the game" with them
Short of a nuclear war or similar cataclysm sending the world back to the Stone Age, mining will continue far into the future. It might even continue then—and someone will make money producing the minerals people need. This will happen whether commodity prices go up, down, or sideways this year and beyond. And that makes one thing certain:there are more takeovers coming.
It's common in the industry for larger mining companies to acquire smaller ones that have made big discoveries or built profitable mines. To get the smaller company's shareholders to go along with the deal, this usually requires the larger company to offer them a substantial premium over recent share prices (often the volume-weighted average price—VWAP—over a number of days). This can create an ideal exit, combining liquidity and a higher exit price.
Takeover premiums can be… quite substantial.
Off the top of my head, here are a few I remember from past recommendations of mine:
29% — Zijin's bid for Continental Gold (above 20-day VWAP)
5% — Osisko's bid for Brett Resources (above 20-day VWAP)
8% — St. Barbara's bid for Atlantic Gold (above 30-day VWAP)
9 — Fronteer's bid for AuEx (above 20-day VWAP)
37% — Newmont's bid for Fronteer (above previous close)
43% — First Majestic's bid for SilverMex (above 30-day VWAP)
I can't give you a number because I don't have the data on my work for my previous employers, but I think it's fair to say that I have a knack for spotting takeover candidates. I remember this being looked into for a marketing effort at some point, and there were dozens of them. Over 100, if memory serves.
Now, I have to say that a takeover isn't always a good thing. Sometimes the buyer makes a lowball bid—making the deal more of a take-under. If this happens in a bear market, major shareholders may accept it as their only way out of a losing deal. A famous example would be Aurico's offer for Kiska Metals, which was 70% over the 20-day VWAP and 95% over the preceding close. By the time this happened, most shareholders we so deeply under water that the deal locked in losses, not gains. Only those who bought just before the deal made out like bandits.
But if you couple this with careful pre-production sweet spot selection (PPSS), it can create a suddenly higher exit point, as happened to me with Continental Gold. I remember shareholders of True Gold getting an even happier ending when Endeavour Mining took that already successful PPSS play over for an additional 43.4% premium over the previous day's close.
More broadly, junior stocks that are doing well on the basis of having discovered or built something a larger company wants can deliver substantially improved gains if their stories end with a takeover. This is especially so in a bull market—which we're clearly in again, at least for gold and silver.
What makes for a great takeover?
It's not as simple as you might think… but margin is king.
The takeover target can be low grade or high grade, but it has to be highly profitable—or show good odds of being so.
For the majors, add to this:
Size also matters, with 5.0 million gold-equivalent ounces being an often-cited threshold.
The majors also like district-scale potential—a shot at more of the same being found on the property.
The bigger companies also tend to shy away from political risk.
Why do I think a wave of takeovers is coming?
Up front, I have to stress that I'm not saying a surge of takeovers will happen tomorrow.
I do expect a lot more takeovers this year than last year. But that's simply because there were fewer takeovers in 2019 than in any year since 2009, just after the crash of 2008. The bar isn't very high.
However, as many mining analysts have pointed out, exploration budgets have been slashed for years. That seems to be finally turning upward a bit—but not much. Figures I've seen for 2018 are about half of what they were in 2012. But even if the floodgates opened today and there were a tidal wave of funding for exploration, it usually takes years of painstaking work to make a new discovery. And that's if you make one at all.
Add to this the fact that mining is, by its very nature, a self-depleting business.
Every mining company in the world has to make new discoveries—or buy others' discoveries—or it mines itself out of existence.
All mining company execs know this, but when markets turn bearish, the easiest expense to cut is exploration. Exploration is an expensive, risky venture that may or may not add value in the future. When profits turn to losses, you still have to pay your miners, but you can lay off your exploration team, hoping to be able hire them back before you run out of ore.
With exploration budgets slashed over the years, this is happening now.
So while I can't tell you when the tsunami of takeovers is coming, I can tell you that it's absolutely baked in the cake, as far as I'm concerned.
With gold and silver breaking out and profit margins swelling, I think larger company execs have to be thinking about Other People's Discoveries (OPD) that they can acquire. And once this starts, it can spark others to do the same before the best OPD are all snapped up. This can even result in bidding wars between larger buyers, each sweetening their offers to try to woo shareholders of smaller companies with the goods.
That's not uncommon in a raging bull market for metals.
With gold trading north of $1,640 as I type, we could indeed be heading into a raging bull this year.
But whether this happens this year or next, I do expect a huge wave of acquisitions to come to junior gold and silver companies in the not-too-distant future.
Best of all, since I'm already looking for the best PPSS plays and cases of what I call Success In Progress—both of which make for excellent takeover targets—I don't have to time this right.
I don't have to do anything different from what I'm already doing to benefit from potential takeover premiums.
My portfolio is poised to benefit… is yours?
If you want to know how I'm deploying my own money to benefit, you're welcome to subscribe to The Independent Speculator.
But the idea of looking for juniors with takeover potential… that's yours for free.
Caveat emptor,
STAY INFORMED! Receive our Weekly Recap of thought provoking articles, podcasts, and radio delivered to your inbox for FREE! Sign up here for the HoweStreet.com Weekly Recap.