January 21, 2020 | The WAR 'Convergence'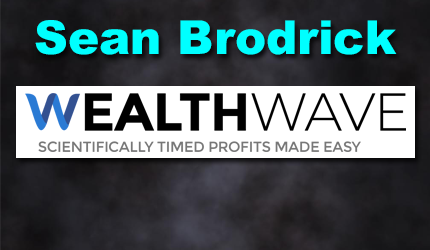 Sean is the natural resource analyst for Weiss Ratings. You can read his thoughts on gold, oil, cannabis, uranium and other natural resources at Wealth-Wave.com
"Everything here is boiling, and the explosion is near, but it will be very violent … people no longer have anything to lose. We lost everything and thought we would at least get some gains, but we were delusional. Our homes and livelihoods were destroyed, we were displaced, and we lost our family and friends. Is there a greater tragedy? Let there be mayhem."
Is that the manifesto of some terrorist? No, just the bitter, angry words of a mother in Syria. Destruction is everywhere.
But a recent post from a researcher at the London School of Economics revealed that people in Syria are sick of war, sure. But they expect it to get worse, and they will wreak havoc if required.
These are ordinary people in the interview — taxi drivers, mothers, even children. Ordinary folks. Preparing for the conflict — that the West is already forgetting — to get worse.
What's going on out there? Seems like we're witnessing another war or skirmish break out every day!
What with Iran and the U.S. exchanging missiles … the Sino-American Cold War ready to break out into a hot war at any moment … a Russian spy ship's recent aggressive maneuver near our warship in the North Arabian sea …
But we shouldn't be surprised.
The War Cycles SAID this would happen.
I am not a politician or a military expert. I am a student of history, a student of human behavior, a student of the markets.
I have an avid thirst for understanding how societies and cultures are cyclic in nature, inevitably causing history to forever repeat itself.
Over the past 30-odd years, I have devoted a substantial amount of my time to studying cycles … including the cyclical nature of war.
And what I have found is simply astounding …
You see, just like business and economic cycles, the waging of war within and between nations has definite, identifiable rhythms.
Our research has analyzed more than 14,000 wars spanning almost 5,000 years of human history. We've used advanced statistical analysis involving more than 3 billion computations to identify the times when war is likely to break out.
What we found is this:
The social and economic patterns that make war likely are almost as predictable as the movement of the sun across the sky, or the changing of the seasons.
The pattern is clear …
Two war cycles repeat themselves consistently: a 17.71-year cycle and an 8.8-year cycle. These, in turn, are sub-cycles within a larger 53.5-year cycle.
Take a gander at just one of these shorter-term cycles:
Do you see how this cycle uncannily pegged important points of conflict over the last hundred years or so?
But it's the 53.5-year cycle — what I call it the "Granddaddy of War Cycles" — that worries me most …
As you can clearly see, the peaks of the 53.5-year War Cycle nailed every major war since the American Revolution.
This cycle has been turning up ever since 1994. And as we can see all around us, it's gaining momentum.
But what's even more alarming:
ALL THREE cycles are converging — coming "into phase" — for the first time in over 50 years!
The last time the cycles converged was in 1967.
America was in the midst of the Vietnam War … campuses erupted in sometimes violent protests … and the chaos lasted well into the following year with the assassinations of Robert Kennedy and Martin Luther King, Jr.
The previous convergence occurred in 1913, and we recall from history class the assassination of Archduke Ferdinand the following year — the "shot heard 'round the world" that triggered World War I. (World War II was simply an "aftershock" of the "Great War.")
And we all know what happened right after the prior convergence in 1860, right? The greatest crisis in our nation's history … the Civil War!
I could go on, back through hundreds of years of human history. And the pattern is undeniable.
Bottom line: We are entering a period in which economic and social conditions virtually guarantee the outbreak of numerous wars all over the planet.
My colleague Larry Edelson — who passed away in 2017 — saw this convergence coming and warned about the increasing danger of trade wars, cyberwars, currency wars, civil wars, regional wars and worse. And you're seeing these things happening now … just as he predicted!
Here are some of the conflicts we could be facing in the coming months:
Another surge of terrorism …
Massive uncontrolled currency wars …
A civil war and the breakup of Europe …
Massive civil unrest in the U.S. …
A major war in the Middle East …
A Tiananmen Square style crackdown in Hong Kong …
An attempted (or accidental) North Korean strike on South Korea or Japan …
A major cyberattack against the U.S. military — or even the U.S. homeland …
A hot or cyber war between the U.S. and China …
Or something completely unexpected!
Heading into 2020, we will see a monumental rise in tensions with the potential buildup for a worldwide conflict on the scale of WWIII. And while I do NOT predict nuclear Armageddon, any of these conflicts will impact markets in ways you must prepare for.
The world is entering very dangerous times; there's no question about it. And what you do or don't do with your investments could easily make the difference between protecting and growing your wealth — or leaving it on the battlefield to be eaten alive.
The fact is … this new convergence of War Cycles will also coincide with the last stock market boom of our lifetimes — a boom that too many ordinary investors will miss out on due to bad advice and even blind panic.
But timing is everything. And the monthly issues of Wealth Megatrends — including any flash alerts I send subscribers — will be a godsend for you.
All the best,
Sean
STAY INFORMED! Receive our Weekly Recap of thought provoking articles, podcasts, and radio delivered to your inbox for FREE! Sign up here for the HoweStreet.com Weekly Recap.